Aomini Marketing Solution: Elevating Brands with a Diverse Array of Advertising and Marketing Solutions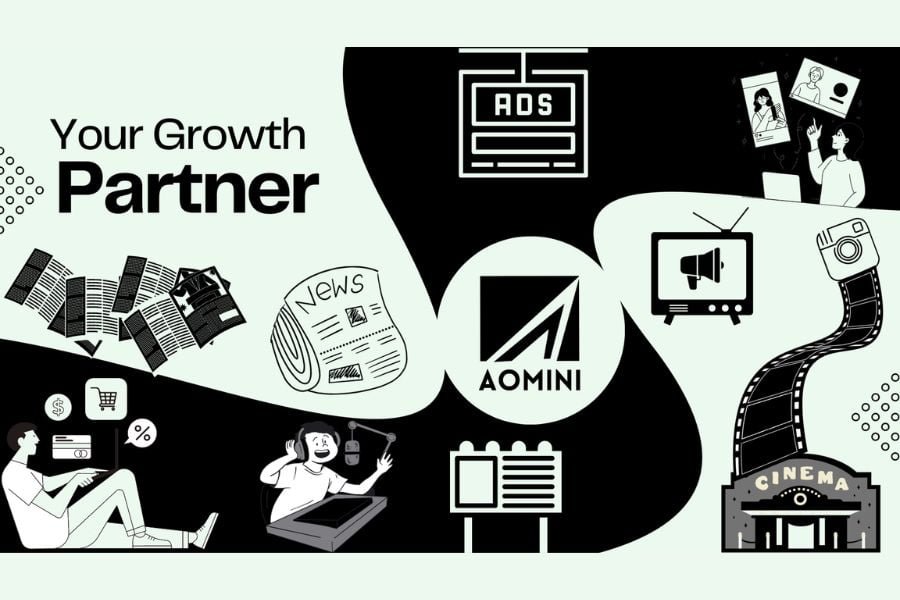 Jaipur (Rajasthan) [India], September 19: Aomini Marketing Solution, a seasoned expert in the realm of advertising and digital marketing, is pleased to announce its comprehensive suite of services designed to empower brands to thrive in today's dynamic marketplace. With a wealth of experience, Aomini Marketing Solution has consistently demonstrated its ability to elevate brands by tailoring innovative campaigns across multiple advertising mediums.
In an era where consumer attention is fragmented across various channels, Aomini Marketing Solution recognizes the importance of a multi-pronged approach to reach and engage target audiences effectively.
The company's extensive service portfolio comprises the following offerings:
Digital Marketing: Aomini Marketing Solution harnesses the potential of the digital landscape to amplify brand visibility, engagement, and conversion rates. Our team of experts formulates tailor-made strategies encompassing SEO, content marketing, PPC campaigns, and adept social media management.
Radio and TV Advertising: Our expertise shines in creating captivating audio and visual advertisements that enrapture audiences on radio and television. With an innate talent for storytelling and a keen eye for visual aesthetics, we ensure brands make a memorable impression. We boast connections with renowned platforms such as Radio Mirchi 98.3 FM, Sony, and Zee, providing your brand the visibility it deserves.
Newspaper and Magazine Advertising: We comprehend the enduring value of print media and craft attention-seizing advertisements that resonate with readers, whether it's in newspapers or magazines. With Aomini's affiliations with distinguished publications like Vogue and India Today, your brand will receive the royal treatment.
Airlines and Airport Advertising: Through strategic ad placements in airports and on-board airlines, Aomini Marketing Solution ensures that brands are showcased to a diverse, high-value audience during their travels. They have established partnerships with esteemed airlines such as Indigo, Air India, and Vistara.
Cinema Advertising: We leverage the immersive cinema experience to deliver memorable advertisements that resonate with audiences on the grandeur of the silver screen. Our partnerships include influential cinema chains like PVR and Cinepolis, ensuring your brand gains optimal visibility.
Influencer Marketing: Harnessing the potential of influencers, Aomini Marketing Solution connects brands with relevant influencers to genuinely endorse products and services to engaged audiences.
Non-Traditional Advertising: We thrive on innovation, crafting unique and unforgettable advertising experiences that defy conventional norms, ensuring that brands stand out in the crowded advertising landscape.
Outdoor Advertising: Whether it's billboards, transit ads, or guerrilla marketing campaigns, Aomini Marketing Solution's proficiency in outdoor advertising ensures that brands make a significant impact in the physical world.
Hiranya Vasu, CEO & Founder of Aomini Marketing Solution, expressed his enthusiasm about the company's comprehensive service offerings, stating, "Our dedication to excellence across all mediums is unwavering. At Aomini Marketing Solution, we firmly believe in the power of tailored marketing and advertising solutions that facilitate brands thriving within an ever-evolving world."
With a proven track record of delivering impactful campaigns and an unwavering commitment to staying at the forefront of industry trends, Aomini Marketing Solution continues to be the preferred partner for brands aspiring to make a substantial impact.
For more detailed information about Aomini Marketing Solution and its comprehensive range of services, please visit https://aominimarketingsolution.com/
If you have any objection to this press release content, kindly contact pr.error.rectification[at]gmail.com to notify us. We will respond and rectify the situation in the next 24 hours.