Elena Introduces India's First NavIC – Based PNT Device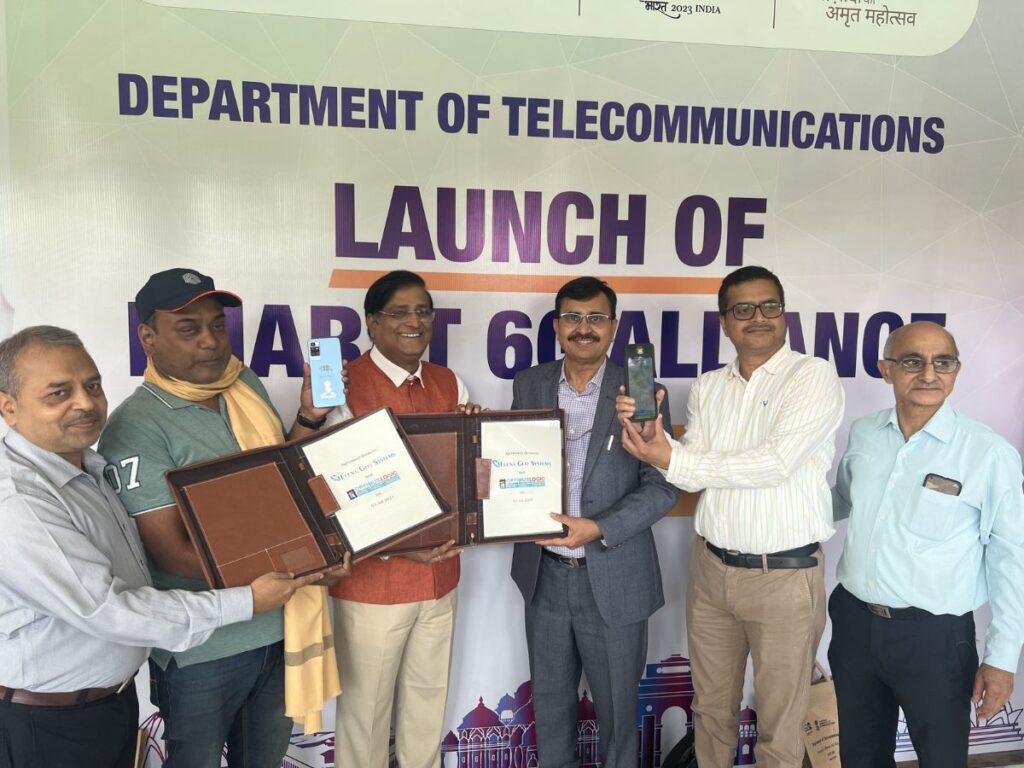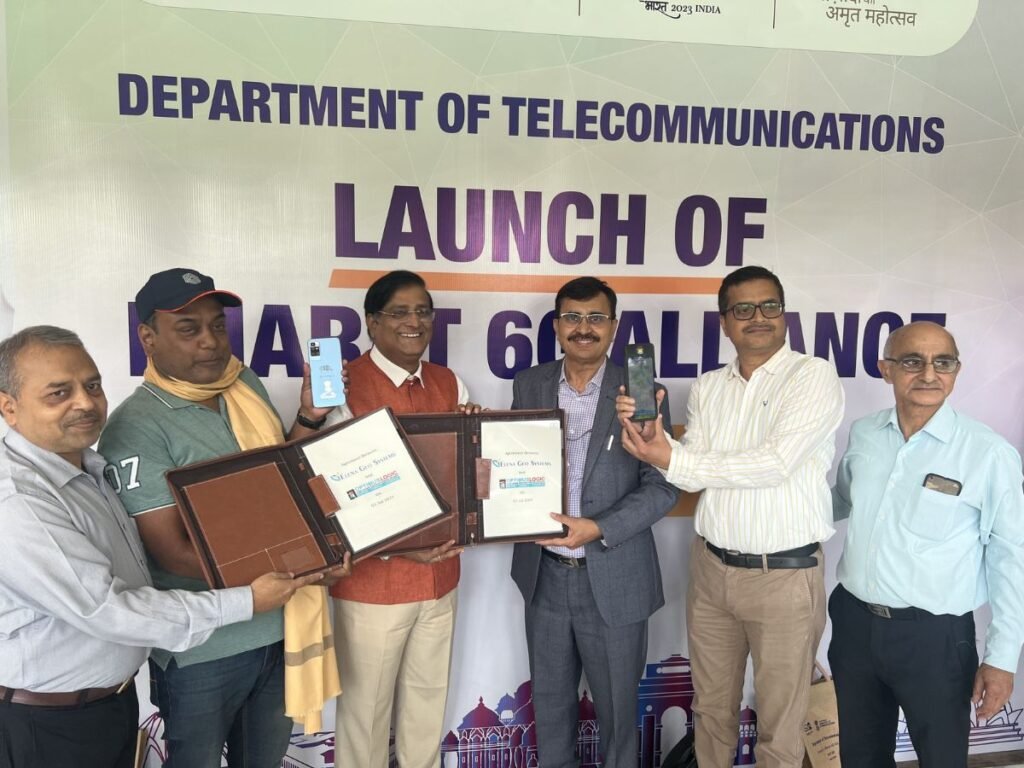 To produce 1000 handheld PNT devices in next 2-3 months. Fool-proof solution will strengthen operational capabilities of Indian armed & paramilitary forces, railways, security and disaster management agencies The PNT solution is powered by twin indigenous products- Elena NavIC chip and Rhino mobile phone; capability to potentially replace foreign tech
In what could give a decisive thrust to the government's indigenization programme, the armed forces and the railways may consider acquiring satellite communications-driven handheld devices, jointly produced by two Indian companies, both funded by Department of Telecommunications under DCI Scheme, in the near future.
The first lot of these PNT (Positioning, Navigation and Timing) devices will be manufactured by Elena Geo Systems, a Bengaluru based Space Technology Company. The PNT device will house a 5G mobile phone and NavIC chip along with its adapter and receiver to be able to communicate with NavIC satellite. The 5G mobile phone used as part of the PNT device is manufactured by Optimus Logics, a Bengaluru-based company under the brand 'Rhino'. The 5G Rhino device was launched by Prime Minister Mr Narendra Modi on August 15, 2022.
Considering the growing requirement of different government and private organizations, Elena has placed an initial order for 1,000 5G Rhino phones. Optimus will supply these handsets to Elena which will then embed the chip in a small adapter fixed externally to the devices whose form factor is that of any 6+ inch mobile phone.
Elena's NavIC chip enables "very accurate" positioning, navigation and timing applications and could potentially replace the widely-used American Global Positioning System (GPS). The Elena's PNT handheld device provides accurate location and navigation coordinates in high altitudes where neither Google Map nor GPS functions.
"We have had some initial talks with the armed forces, telecom ministry and the Indian Railways. They have shown a great deal of interest in the Elena's PNT handheld device that has tremendous operational use. The handheld device can also be used during the Amarnath and Char Dham yatras where pilgrims' locations can be tracked easily via an app. This does not require active internet connection," said Elena Geo Systems Founder and Chief Technology Officer Lieutenant Colonel (retd) V S Velan.
He further said, "these devices will be of great use during disaster management, railway track surveillance and high altitude emergency situations. The NavIC chip performs efficiently under extreme weather conditions and across land, water and air".
The encouragement for manufacturing PNT device came in September 2019 from the Ministry of Defence which felt the need for developing an indigenous product that would suit the requirements of the Indian armed forces.
"There is a requirement within the armed forces for three lakh handheld devices that can perform PNT (positioning, navigation and timing) functions which till now is being fulfilled by other Android devices that carry Chinese-made (Beidu) chips. Besides, there is a requirement for three lakh handheld devices in the paramilitary forces that under counter-terrorism and counter-insurgency operations," Lt Col Velan said.
Where there are no mobile towers in places like forests, remote areas, deep into desert, tracking canals, this device will continue to give accurate location.
If you have any objection to this press release content, kindly contact pr.error.rectification@gmail.com to notify us. We will respond and rectify the situation in the next 24 hours.