Journey through Time: The Legacy of Shafia India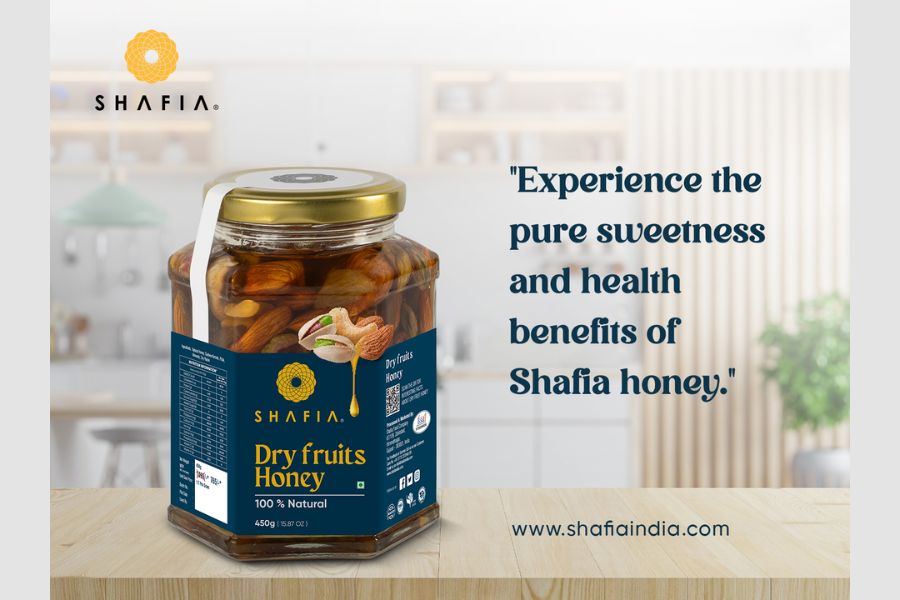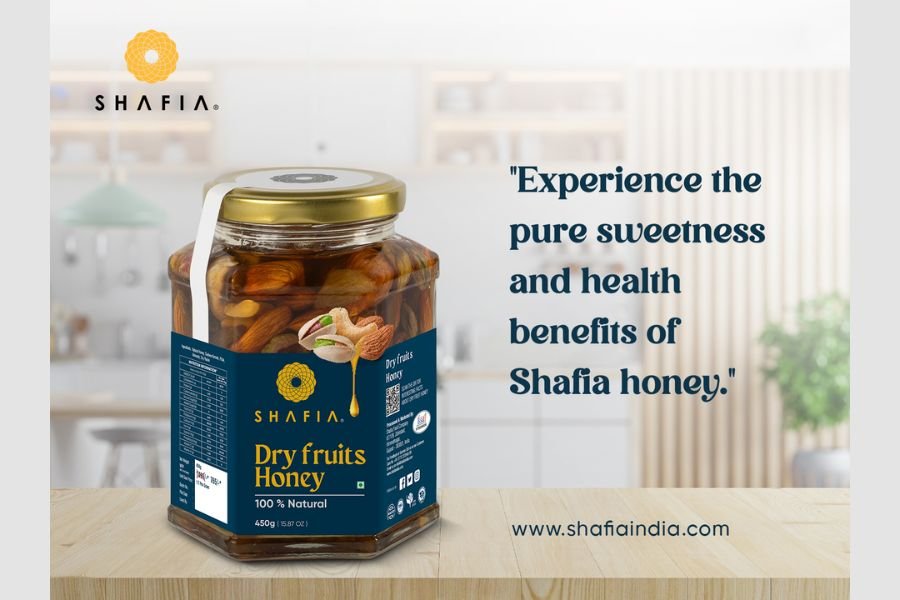 Dive into the delicious journey of Shafia India's 100% natural honey experience. Taste the purity, feel the quality, and savor the goodness in every drop.
Mumbai (Maharashtra) [India], August 22: Ever wondered what the perfect blend of nature, floral, and quality tastes like? Get ready to redefine your taste buds through the enchanting realm of Shafia India's 100% natural honey experience. As a promising brand renowned for its sheer dedication to purity, natural, and quality. Shafia India offers an unadulterated, authentic honey experience that is truly unforgettable.
100% Natural Honey Experience
At Shafia India, they believe in delivering nothing less than the best to their customers. Catering to the varying taste palates, they go beyond the ordinary honey offerings to bring a bouquet of florals, each more enticing than the next.
Discover the Essence of Sweet Innovation: A Premier Brand of Floral Honey
Embark on an exotic floral journey with range of delectable honey. Sourced from Punjab, Haryana, Himachal Pradesh, and more, Shafia Honey is not just 100% pure but enriched with natural florals that add a delightful twist to honey experience. Enjoy the marriage of sweetness and health with Shafia India.
Shafia India: Pure Honey Delights India & Beyond
With a robust distribution network spanning Gujarat, Maharashtra, and Madhya Pradesh, Shafia India has firmly established its presence ensures you get a taste of Shafia Honey in every corner of India. Over 1000+ outlets across these regions offers diverse range of honey products, including raw and floral varieties. And guess what? Shafia honey love transcends borders and reaches global markets too.
Expanding Globally
Shafia India's influence reaches beyond borders. Exceptional honey products, Shafia India have gained international acclaim, leading to a growing global network.
Private Labeling Services: Maximize Your Business Potential
Planning to expand your business? Shafia India are at your service, providing private labeling of globally recognized honey products. Let Shafia India handle the complexities of production while you focus on your business growth.
Bulk and Institutional Solutions: Catering to Your Business Needs
For commercial or institutional purchases, Shafia India offers a wide range of packing sizes, catering to your requirements, big or small.
Why Choose Shafia India?
Uncompromising Quality: Shafia Honey products undergo stringent quality checks, sourced from trusted beekeepers. Also, they guarantee purity and authenticity in every jar of Shafia honey.
Diverse Range: Whether you seek the natural richness of raw honey, the smooth texture of spreadable honey, or the excitement of floral varieties, Shafia India caters to all tastes.
Extensive Distribution: Widespread network ensures easy access to products of Shafia India. With distribution centers strategically located, Shafia Honey is dedicated to making delectable honey accessible to everyone.
Customer Satisfaction: For Shafia Honey, customer satisfaction is their priority. They are committed to exceptional customer service.
Health Benefits: Beyond its irresistible taste, Shafia Honey offers various health benefits. Known for antioxidants and antibacterial properties, Shafia India's honey lets you enjoy nature's sweetness.
Conclusion
So, are you ready to experience the magic of 100% natural honey with Shafia India? Savor the purity, quality, and richness of their offerings and elevate your culinary experience. Treat your taste buds to Shafia India's 100% natural honey and taste the difference!
Ready to join Shafia India on their enchanting floral journey? Get in touch today and experience the goodness of 100% natural honey with Shafia India! Visit on – https://shafiaindia.com/
If you have any objection to this press release content, kindly contact pr.error.rectification@gmail.com to notify us. We will respond and rectify the situation in the next 24 hours.