Mayaa SH: A Literary Genius and Champion of Women Empowerment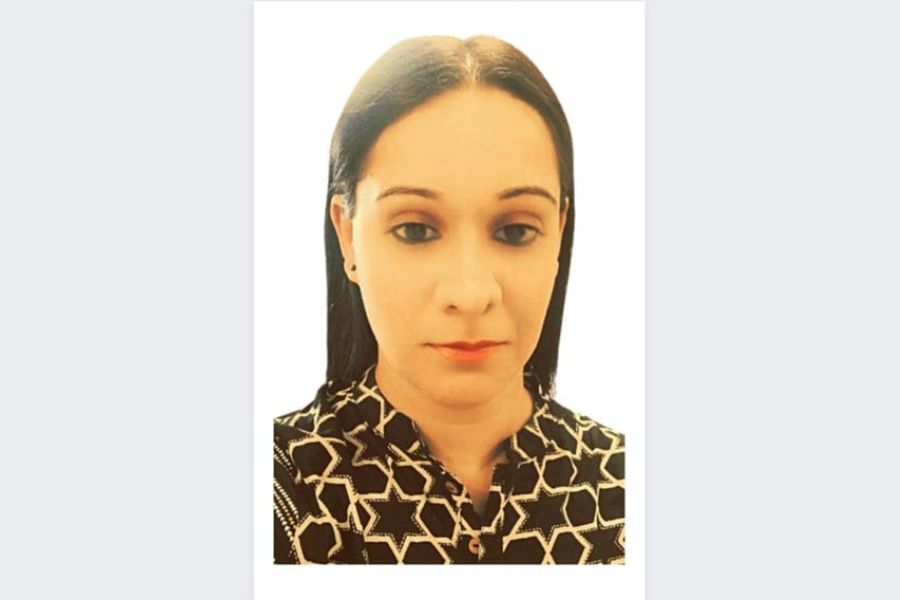 Mayaa SH: A Literary Genius and Champion of Women Empowerment
New Delhi (India), July 22: Mayaa SH is an Indian literary genius, a social championer in the field of women empowerment, and a staunch leader in championing the concept of Feminism in the right context. Her contributions to contemporary Indian literature have earned her numerous accolades and recognition.
As a multi-national and state award winner, Mayaa SH has been celebrated as one of the most inspirational voices of contemporary literature. Her powerful writings on social causes and her unwavering belief in women's rights have touched the hearts of many. She has received awards at both the state and national levels, solidifying her position as a leading figure in literature and activism.
Mayaa SH, also known as Mayaa Devi, Mayaa Tai, Mayaa Di, Mayaa Audio SH, Pushpa 'The Fire,' Padma Of The East, Lady Robin Hood, MS Dhoni Of Writing, and Lady Gandhi, has established herself as a prominent figure in contemporary literature and activism. Her work has transcended borders, as she has co-authored over 150 anthologies and published nine solo books in collaboration with more than 85 publication houses.
Her commitment to women empowerment and gender equality is evident in her certifications from the United Nations and her powerful writings on feminism, gender equality, and mental health awareness. Mayaa SH aims to position and contextualize her work within the 2030 Agenda for Sustainable Development, promoting inclusivity and equality for all.
Mayaa SH's work focuses on depicting the identity, economic independence, and social freedom of women. She has been featured in several magazines and women-oriented publications, including international magazines like Tejaswi – The Imperishable on Women's Power and Honour.
One of Mayaa SH's notable achievements was winning the "Other than English write-ups" category in the Grand Christmas Competition 2.0, a world record event with over 1000+ participants. Her appreciation of hard work, creativity, and dedication earned her the title.
Mayaa SH believes in empowering women through education and creating equal opportunities for them in every field. She advocates for the elimination of gender-based violence, the gender pay gap, and other forms of discrimination. Her vision of women's empowerment aligns with the 2030 Agenda for Sustainable Development and aims to create a strong society where women have equal rights and opportunities.
In her writings, Mayaa SH challenges the social construct of gender inequality and sheds light on issues such as gender bias in education, the gender pay gap, poor access to healthcare, child marriage, and other forms of gender-based violence. She advocates for equal representation of women and girls at the policy level, emphasizing the importance of inclusivity and diversity.
Mayaa SH believes that education is a powerful tool for progress and the upliftment of women. She envisions a society where women are free from social inequality, family violence, and economic dependence. By empowering women, she believes we can build a strong society and contribute to the development of the country.
Mayaa SH's journey as a writer and advocate for women's rights began with her first poem, "The Candle in the Wind," which won her an award at the national level. This early recognition fueled her passion for writing and propelled her to navigate women through stress and fear by using the power of communication as a tool for combating these challenges. Mayaa SH firmly believes in the healing power of words and engages in talk as remedial navigation through any situation, including suicide prevention and mental health awareness.
In addition to her literary pursuits, Mayaa SH is an avid enthusiast of the three C's: Character, Charisma, and Chivalry. She dedicates time to various fields, including writing, debating, counselling, and even sketching. Through her multifaceted talents, Mayaa SH reaches out to an extensive audience, aiming to inspire countless souls and make her dreams resonate with people from all walks of life.
Despite being a homebody at heart, Mayaa SH possesses an extroverted nature and envisions herself as a TEDx Speaker, inspiring millions of women worldwide to live their dreams. Her mission extends beyond individual aspirations, as she aims to build a vibrant culture for our nation and create a positive impact on youth and society at large. Mayaa SH firmly believes in the power of collective dreams and envisions a future where everyone can build faster and contribute to the betterment of the nation.
As an artist, Mayaa SH cherishes the creative license that allows her to observe and evolve as she pleases. The freedom and liveliness she experiences through her work enable her to paint the canvas of her life with bright colors. Her books reflect this artistic approach, blending beauty, uniqueness, and challenging perspectives on current issues and events. Mayaa SH's writings tackle the complexities of gender inequality, addressing issues such as gender bias in education, the gender pay gap, limited access to healthcare, child marriage, and other forms of gender-based violence. Her aim is to dismantle patriarchal norms and promote gender equality and inclusivity in society.
Mayaa SH's remarkable achievements in the field of social motivation for women and her contributions to contemporary literature have garnered immense appreciation. Her work has not only inspired countless readers but has also made significant strides in setting world records. With her powerful voice, Mayaa SH continues to champion women's empowerment, shed light on social causes, and challenge the societal constructs that hinder progress towards gender equality.
Mayaa SH's belief in the transformative power of education remains unwavering. She emphasizes the importance of legal literacy camps and equal opportunities for women in all fields. Promoting girl education and raising awareness about women's rights are key components of her vision for women's empowerment. Mayaa SH envisions a society where women are treated as equals and can actively participate in decision-making processes, contributing to the overall development of the country.
If you have any objection to this press release content, kindly contact pr.error.rectification[at]gmail.com to notify us. We will respond and rectify the situation in the next 24 hours.