NISM and IRM India Affiliate launch the Enterprise Risk & India Regulation Course to Bolster Risk and Compliance in India Inc.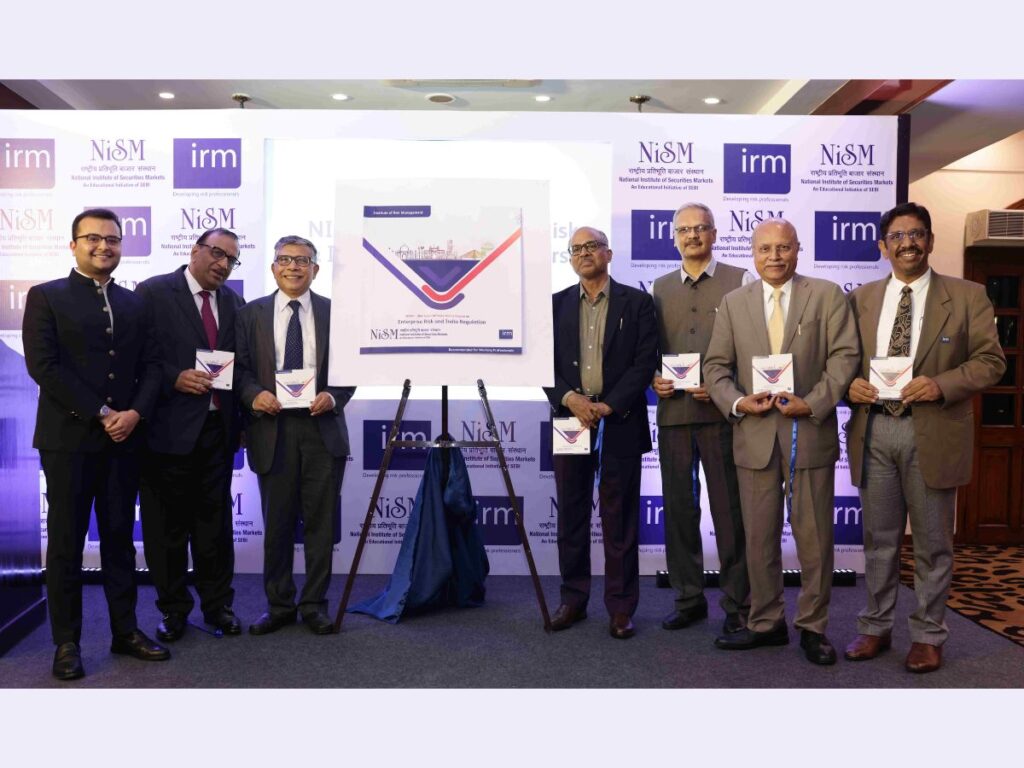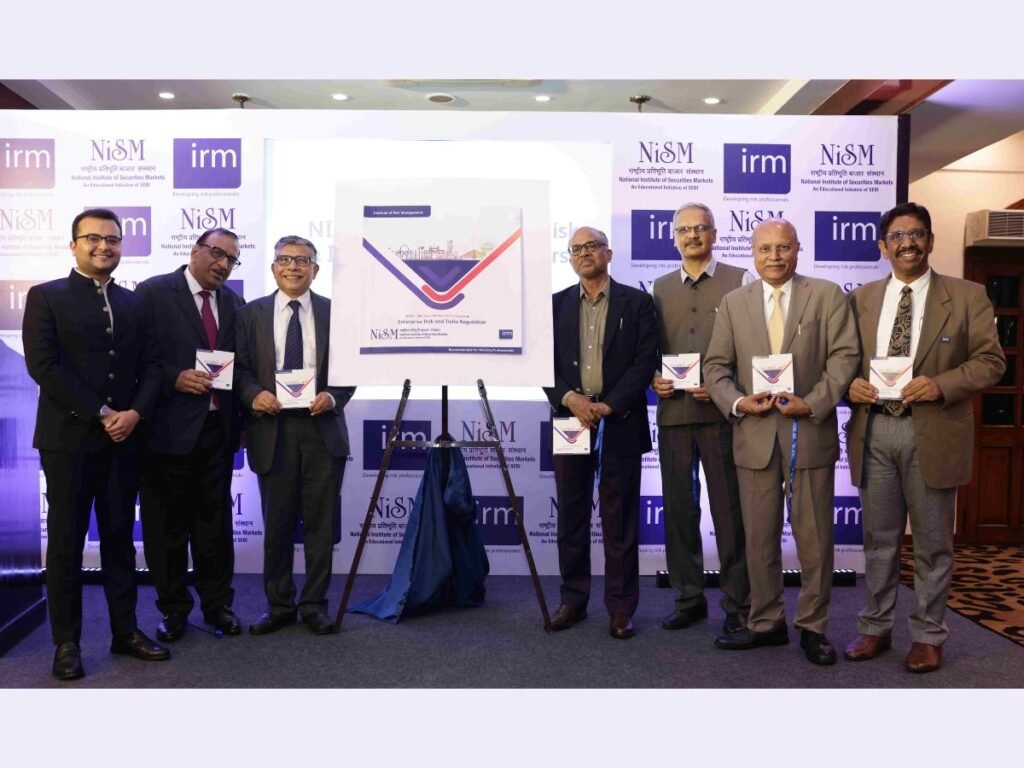 Mumbai (Maharashtra) [India], July 18: In a bold move to enhance risk maturity of organizations through awareness and education on Enterprise Risk Regulations, the Institute of Risk Management (IRM), India Affiliate, the world's leading professional body for Enterprise Risk Management (ERM) qualifications and examinations across 140+ countries, has collaborated with the National Institute of Securities Markets (NISM), an educational institution registered as a public trust established by SEBI in 2006, to launch the Enterprise Risk and India Regulation online course (ERIRC). The collaboration is part of IRM's long-term vision of building risk resilience and a robust ecosystem of risk-intelligent professionals and organisations across sectors.
The ERIRC has been specifically designed to build the ERM-related compliance knowledge and expertise of professionals working in risk, compliance, audit, investor relations, merchant banking, IPO services, SME business advisory services, GRC services and other related fields. CXOs and senior professionals responsible for reporting risks to the risk management department or the CRO, accountants, company secretaries, corporate governance lawyers, risk champions and other working professionals too can pursue this joint course to upskill and contribute to the development of a strong risk culture in organisations.
Speaking about the collaboration Hersh Shah, Chief Executive Officer, IRM India Affiliate said, "With a series of business failures across sectors including the recent collapse of financial institutions across the globe, the quality of risk management compliances and the role of Chief Risk Officers has taken center stage. While SEBI, Reserve Bank of India, Ministry of Corporate Affairs and IRDAI are consistently reinforcing the need for ERM and a risk-resilient business environment, organisations need a lot of handholding in complying with risk-related regulations and mandates. We are delighted to partner with NISM, the pioneer in capital markets education, to empower working professionals across domains with a comprehensive understanding of ERM regulations and equip them with the tools to implement them. This course will not only elevate risk compliances in India but also serve as a valuable toolkit for practitioners and professionals, raising awareness and understanding of the importance of ERM and further improve governance, transparency, and accountability across the enterprise."
Speaking about the significance of this course, Dr. C.K.G. Nair, Director, National Institute of Securities Markets (NISM) said, "We are pleased to announce the launch of an eLearning course, "Enterprise Risk and India Regulation," a collaborative offer by the National Institute of Securities Markets (NISM), an educational initiative of SEBI and the Institute of Risk Management (IRM) – India Affiliate. This partnership reflects our shared commitment to advancing risk management education and empowering professionals to navigate the intricacies of the Indian regulatory landscape in this domain. NISM has been at the forefront of corporate skill upgradation and financial sector capacity building through multiple delivery models. Currently, it offers 10 eLearning courses across different topics. "Enterprise Risk and India Regulation" is a significant addition to our portfolio of cutting-edge educational initiatives. This comprehensive eLearning course, tailored specifically for the Indian market, equips participants with the essential knowledge and skills needed to effectively manage enterprise risks amidst a rapidly evolving regulatory environment. We are excited to invite professionals from various sectors to enrol in this eLearning course and embark on a transformative learning journey."
Shri Ananta Barua, Whole Time Member, Securities and Exchange Board of India (SEBI) said "There is need to be a fine balance between risk and reward and businesses has to understand and manage the risk. This is where Enterprise Risk Management (ERM) plays a vital role. ERM is a process that helps in identifying and analysing risks and assists in combating them to response and control tools. This is a niche area as far as capacity building and resources are concerned. It is indeed commendable that NISM and IRM India Affiliate are launching an 'Online Course on Enterprise Risk and India Regulation'. I am sure this invaluable course will benefit professionals from the industry and market."
The short 16-hour online ERIRC curriculum is designed to equip candidates with practical knowledge about Enterprise Risk Management implementation and reporting as per regulations under SEBI, RBI, IRDAI, and the Companies Act 2013. Instructions for the programme will be via pre-recorded e-learning videos and will cover aspects such as risk policy, risk appetite, risk culture, building risk teams, and the role of stakeholders, and provides guidance on risk reporting with suggested formats/templates in line with best practices.
Most importantly, the ERIRC aims to address issues surrounding poor disclosure and the lack of standardisation in risk reporting, the shortage of knowledge about ERM regulations, and a lack of appreciation for ERM by unlisted and listed companies including SMEs.
The tutorial videos for the course are delivered by experienced professionals Mr. Arup Chakraborty, (CMIRM – IRM Level 4 Certified), Mr. M Chandrasekar M (CMIRM – IRM Level 4 Certified), Mr. Rushva Parihar (Sustainability Expert), and Ms. Deepti Berera (Seasoned ERM Consultant and Expert). Candidates will be assessed through an online MCQ-based test and upon scoring a minimum of 70% will be jointly certified by the National Institute of Securities Markets and the Institute of Risk Management. The course fee is INR 5,000 + GST including assessment and course. For more information and registration, visit www.nism.ac.in/nism-irm-enterprise-risk-and-india-regulation-course/
About NISM
The National Institute of Securities Markets (NISM) is a public trust established in 2006 by the Securities and Exchange Board of India (SEBI), the regulator of the securities markets in India. The institute carries out a wide range of capacity building activities at various levels aimed at enhancing the quality standards in securities markets. The institute's six schools of excellence work in synergy towards creating professionalized securities markets. For more information, visit www.nism.ac.in
About Institute of Risk Management, India Affiliate
The Institute of Risk Management is the world's leading professional body for ERM qualifications and memberships (Levels 1 to 5). IRM publishes research and guidance, professional standards across the world. Our members (including members of the Institute of Operational Risk) work in all industries, in all risk disciplines, and across the public, private and not-for-profit sectors in more than 143 countries.
With 360 exam centres in India, candidates can earn the IRM designations by pursuing the global examinations through IRM India Affiliate. IRM India Affiliate has entered into knowledge partnerships with Invest India, the National Institute for Micro, Small, and Medium Enterprises (Ministry of MSME), Eduvanz, JB Boda Group, CNBC TV18, The Indian Hotels Company Limited (IHCL), Ultra Tech Cement Limited, Cipla and Bombay Chartered Accountants Society. IRM India Affiliate has also collaborated with NMIMS to launch India's first professional programmes in ERM covering IRM's exams and, earlier, launched a report with AICTE (under the Ministry of Education) on ERM and the Indian Higher Education System. In addition, it also runs The CRO Circle with Deloitte India's Risk Advisory. IRM recently ventured into the school segment through collaboration with Mindler to develop risk-literacy among children through Enterprise Risk Career Program.
Website: www.theirmindia.org
Find us on social media:
● LinkedIn: IRM India
● Instagram: @irmindia
● Facebook: @irmindiaaffiliate
● Twitter: IRM_India
If you have any objection to this press release content, kindly contact pr.error.rectification@gmail.com to notify us. We will respond and rectify the situation in the next 24 hours.