Sheffield School India Wins International School Award 2023, Emerges as Leading Play School Chain in India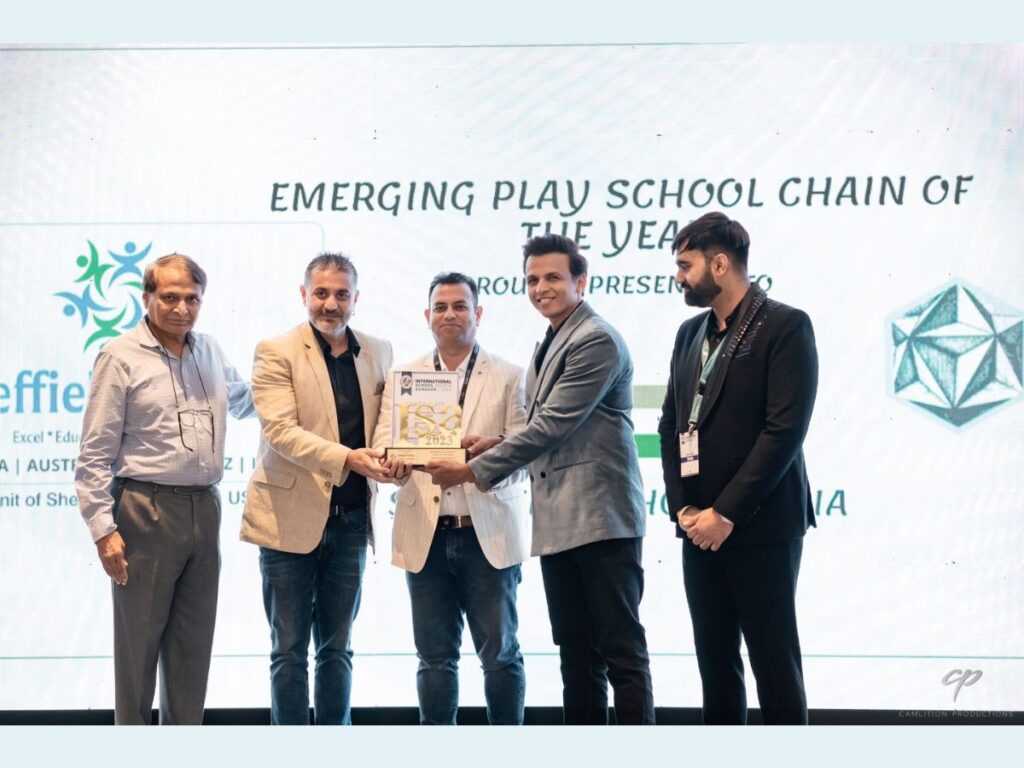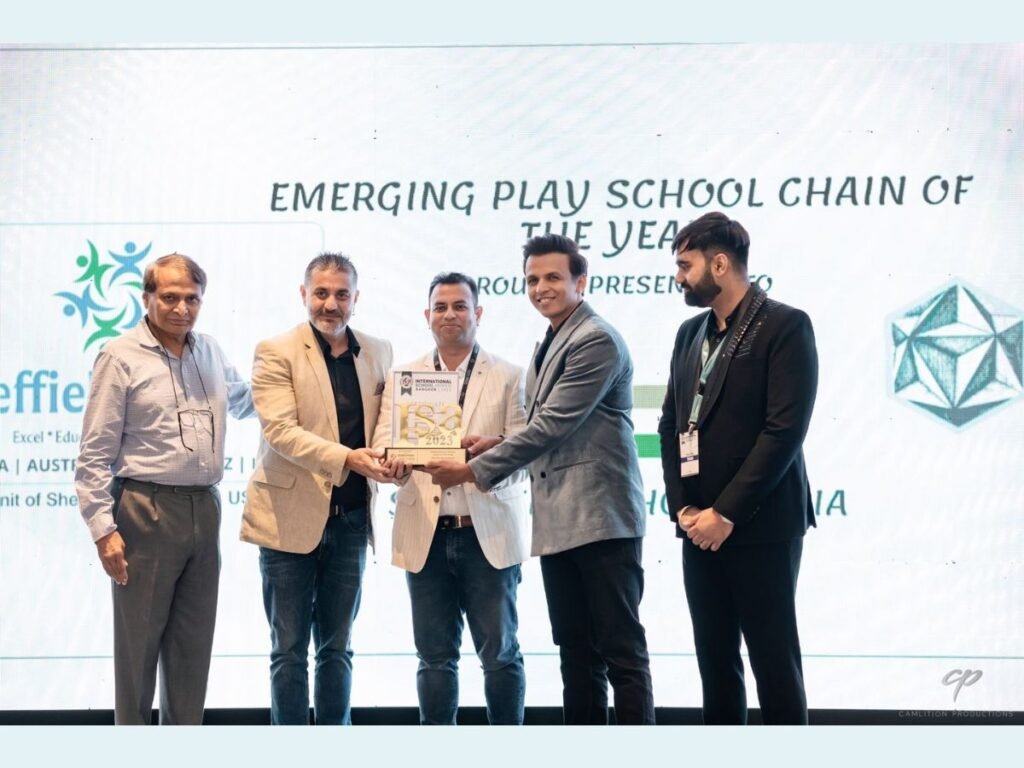 New Delhi (India), July 27: Sheffield School India, a renowned educational institution, emerged triumphant at the prestigious International School Award 2023 held in Bangkok. The school was honored with the title of Emerging Play School Chain in India, solidifying its commitment to excellence in education and innovative teaching methodologies.
The grand award ceremony took place at the esteemed Hotel Mariott Marquis Queens Road on July 16, 2023. Dignitaries and luminaries from various fields graced the event, including the esteemed Former Railways Minister of the Government of India, Mr. Suresh Prabhu Ji, and the famous Bollywood singer and the first Indian Idol, Mr. Abhijeet Sawant.
The International School Award 2023 brought together representatives from 15 countries, uniting educators, administrators, and experts in a conclave aimed at discussing the future techniques and technology in education. The event served as a platform to exchange ideas, share best practices, and explore innovative approaches to enhance the quality of education worldwide.
Dr. Rrahul Vshnoi, the esteemed Director of Sheffield School India, proudly accepted the award on behalf of the institution. Dr. Vshnoi's visionary leadership and unwavering dedication have played a pivotal role in establishing Sheffield School India as a leading educational institution in the country.
The International School Award 2023 recognizes schools that have demonstrated exceptional commitment to innovation, academic excellence, and holistic development of students. Sheffield School India's win is a testament to its relentless pursuit of providing a nurturing environment that fosters creativity, critical thinking, and character building.
Sheffield School India has been at the forefront of adopting advanced teaching methodologies and integrating cutting-edge technology into the curriculum. The school's progressive approach ensures that students not only excel academically but also develop essential life skills and become responsible global citizens.
Expressing his delight at the school's achievement, Dr. Rrahul Vshnoi stated, "Winning the International School Award 2023 is a moment of immense pride for Sheffield School India. This recognition further motivates us to continue our pursuit of excellence in education and nurture young minds to become future leaders."
Sheffield School India's success at the International School Award 2023 reinforces its position as a trailblazer in the education sector. The institution remains committed to providing a stimulating and inclusive learning environment, empowering students to reach their full potential and become catalysts for positive change in society.
With this remarkable achievement, Sheffield School India with its Presence in 9 States and more than 25+ Branches Spread All Over India sets a new benchmark in the Indian education landscape, inspiring other educational institutions to strive for excellence in preparing students for the challenges and opportunities of the future.
Contact:
Sheffield School India
Ms. Aarti Juneja
Ph – 9873262679
E-Mail: info@sheffieldschoolindia.com
Website: www.sheffieldschoolindia.com
If you have any objection to this press release content, kindly contact pr.error.rectification@gmail.com to notify us. We will respond and rectify the situation in the next 24 hours.