Unveiling the Art of Clinical Cosmetology with Dr. Madhuri.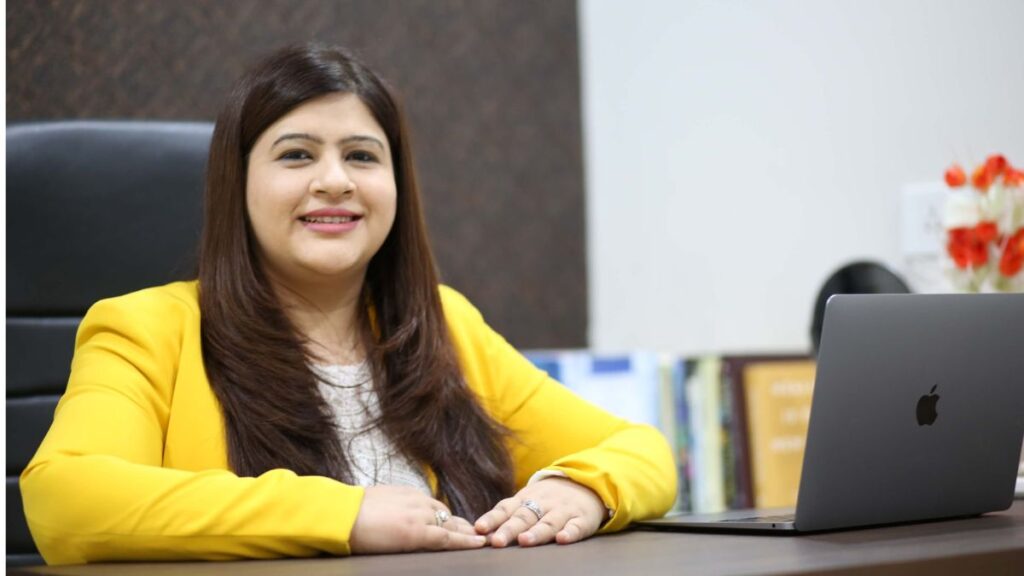 New Delhi (India), September 8: Meet Dr. Madhuri Sadana, a leading Aesthetician in Delhi offering cutting-edge skin and hair care treatments. With her remarkable skills, unwavering dedication, and passion for providing exceptional care, Dr. Madhuri has become a beacon of hope for those seeking innovative solutions for their skin and hair concerns. Her skin and hair clinic, "Klinik Morphosis," provides advanced wellness solutions such as LASER Hair Reduction, Hydra Facial, Photo Facials, Anti-Aging treatments, PRP, Hair Transplants, and others.
In our fast-paced lives and changing weather conditions, we constantly face various skin and hair conditions that can affect our daily lives and affect our self-esteem. Conditions like acne, wrinkles, saggy skin, hyperpigmentation, unwanted body fat, and hair loss can affect individuals of all ages and backgrounds. However, the presence of a good skin care expert can easily alleviate our concerns.
Glowing skin and healthy hair can do wonders for our self-confidence. Adding a healthy dose of skin and hair rejuvenation treatments can add a boost to our appearance. Dr. Madhuri is a qualified expert who can assist you in improving your appearance and dealing with any skin or hair concerns. Armed with her wealth of knowledge, she can help her patients find practical solutions to their problems.
"Our philosophy is to positively transform lives by rekindling the joy and confidence of having the best of your skin, hair, and body," says Dr. Madhuri. The name of her clinic perfectly reflects the spirit of their work.
With a plethora of wellness clinics in Delhi, Dr. Madhuri's innovative approach to resolving her patients' concerns and providing customised solutions to meet their needs distinguishes her clinic.
Klinik Morphosis offers a family-friendly experience with the goal of not only addressing immediate concerns but also promoting long-term skin and hair health. Dr. Madhuri provides a variety of services to her patients, ranging from skin care advice to advanced Laser treatments. Some of these services include:
Skin and Hair Assessments:
Early assessment can help you deal with underlying concerns, and some preventive therapies can be started well in time.
Many patients come to the clinic with issues like hair loss, dandruff, balding, and other scalp issues. The clinic houses advanced devices to deal with hair concerns quickly and efficiently.
Dermatological Surgeries:
With an expert team of Doctors, Klinik Morphosis provides a completely sterilized environment for all forms of dermatological surgeries, like mole removal, skin tag removal, and more.
Her clinic provides advanced anti-ageing services such as Botox, Fillers, Facelifts, and more to reverse signs of ageing and make her patients look younger and more youthful.
Dr. Madhuri performs every procedure with precision for the best and long-lasting results, whether it's scalp micropigmentation, BB glow, stretch mark reduction, scar and vitiligo camouflage, semi-permanent lip colour, or eyebrow microblading.
Dr. Madhuri understands that each patient is unique and has unique problems. She carefully listens and involves her patients in decision-making. Her expertise in this field for the past 15 years makes it easier for people with even the most complex problems to seek her advice. Her dedication to her work has enabled countless patients to benefit from evidence-based treatments.
At Dr. Madhuri's renowned hair and skin clinic, Klinik Morphosis, you can also get personalised skin and hair care treatments. There are many treatment options available to address various skin and hair issues, including Chemical Peels, Hydra Facials, Hydra Hair Therapy, Mesotherapy, LASER Hair Reduction, Anti-pollution Therapy, and many others. There are also many treatments for fat loss, including KM Fat Freeze and KM Fat Firm. If you need more help with your skin concerns or want to design the perfect skincare routine for your skin type, you can contact Dr. Madhuri, the founder of the Best Skin Care Clinic in Rajouri Garden, for guidance.
If you are looking for a leading Skin care and Hair care Expert who can serve you with the best solutions, don't look further and visit Dr Madhuri's luxurious Skin and Hair Clinic in Rajouri Garden, Delhi.
Address: J2/15B, First Floor, Rajouri Garden, Delhi – 110027 (Near Rajouri Garden Metro Station)
Contact: +91-8802259321, +91-9717199948
Website: www.klinikmorphosis.com
Instagram: www.instagram.com/klinikmorphosis/
If you have any objection to this press release content, kindly contact pr.error.rectification@gmail.com to notify us. We will respond and rectify the situation in the next 24 hours.