Where Creativity Meets Luxury: Experience the Home Decor Curtains & Upholstery Fabrics Expo 2023 in Full Splendor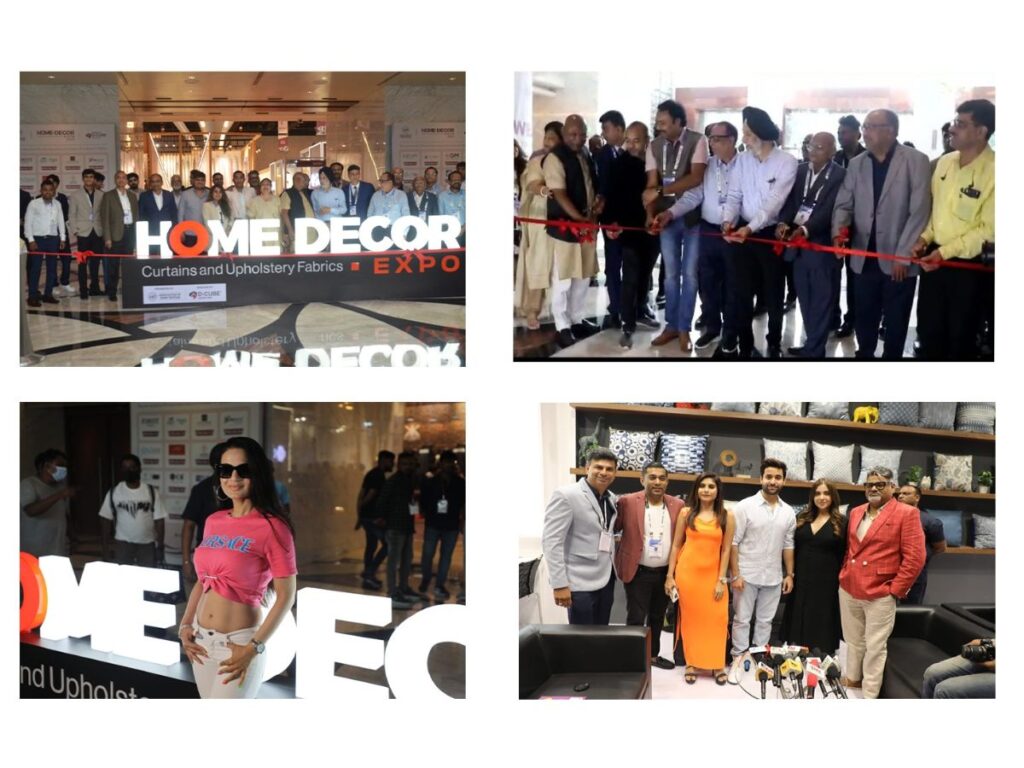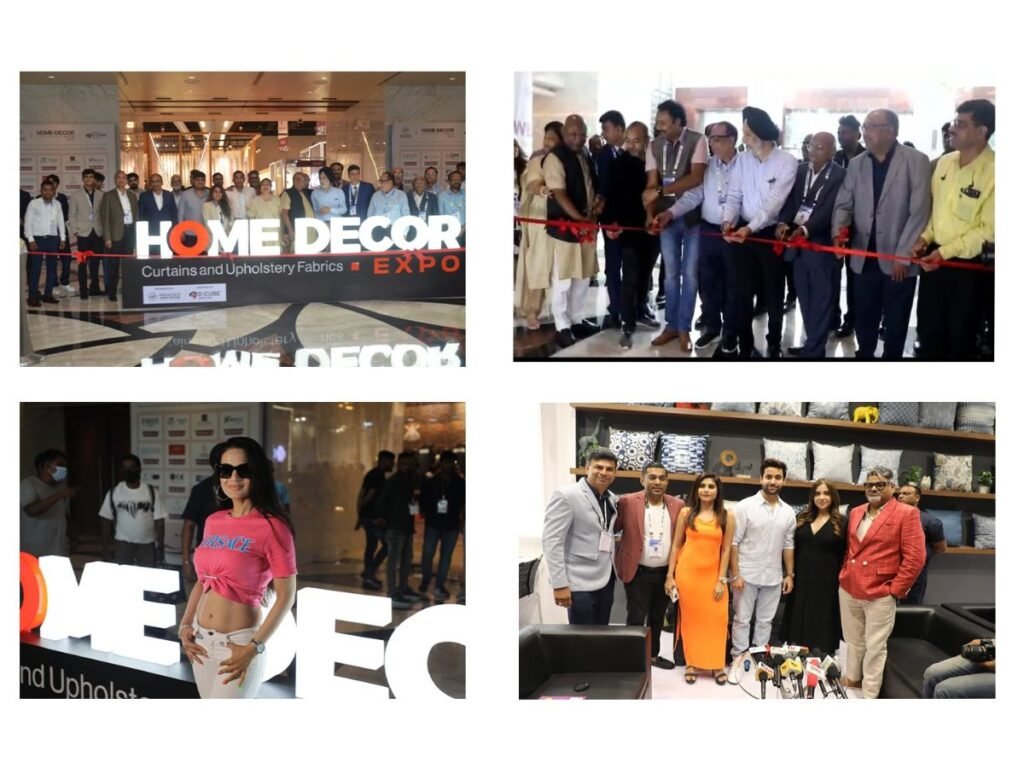 New Delhi (India), July 12: The stage is set for an extraordinary event in the world of home textiles as D Cube Exhibitions proudly presents the Home Decor Curtains & Upholstery Fabrics Expo 2023.
This highly anticipated event, organized by D Cube Exhibitions under the auspices of the D Cube – Association of Home Textiles, is currently in full swing, delivering a remarkable experience to industry professionals, enthusiasts, and consumers alike.
With a proven track record of hosting numerous successful events and exhibitions, D Cube Exhibitions is renowned for its commitment to excellence. The Home Decor Curtains & Upholstery Fabrics Expo 2023 is no exception as it brings together a wide array of industry leaders, visionaries, and trendsetters to celebrate the artistry and creativity in home decor.
The Home Decor Curtains & Upholstery Fabrics Expo 2023 boasts an impressive list of 31 exhibitors who have set up their showcases to captivate the attendees. Some of the prominent exhibitors participating in the event include Sarom, Ikara Home, ABN, KC Fabrics, Mahendra, Aartex, GM (Homes), Kaavihomes, Anamika, Decomax, Texture and Hues, Tashkand, Devaa Textiles, Corano, Gem, Jaydurga Decor, Forest, Reliable Drapes, Padmavati Textiles, NBT Exports, SG Corporation, Dcosta, Jalmahavir, Solanki Fabrics, Sutlej, Nu Home Decor, Jaivi, Shades Furnishing, SN Home Decor, and TLC.
These exhibitors, renowned in the industry, have brought their best products, designs, and innovations to the Expo, showcasing their expertise and craftsmanship in the realm of home textiles.
The Expo is currently underway and is proud to have esteemed personalities such as Bollywood actress, Ms Ameesha Patel gracing the Home Decor Expo 2023. Presented by the Association of Home Textiles and managed by D Cube Exhibitions, the Expo is thrilled to have Red Ant as its PR partner, Bharat 24 as its media partner, and First India as its supporting media partner.
The ongoing Expo features a stellar lineup of influential figures in the industry, including Chirag Mehta from KC Fabrics, Gurvinderji Singh from GM Fabrics, Shantilal Shah from Sarom, Dilip Raghani from Devaa Textiles, and Jignesh Dedhia from D-Cube Exhibitions.
Together, they envision making the Home Decor Expo the largest association in the Home Textile Industry, dedicated to professional ethics and social responsibility.
By upholding the highest standards of professionalism, the Home Decor Curtains & Upholstery Fabrics Expo 2023 aims to establish a benchmark for the industry. The organizers firmly believe in conducting business with integrity, transparency, and fairness, fostering an environment of trust and reliability among stakeholders.
The ongoing Home Decor Curtains & Upholstery Fabrics Expo 2023 is attracting a significant footfall, creating a vibrant atmosphere conducive to networking and exploration. Attendees are treated to a splendid showcase of home decor solutions, captivating designs, and the latest trends in curtains and upholstery fabrics.
But the Expo is not just about exhibitions. It goes beyond the show floor to offer exclusive seminars and workshops conducted by industry experts. These sessions provide invaluable insights into the cutting-edge techniques, trends, and innovations in the realm of home decor.
Participants have the privilege to learn from renowned experts and gain a deeper understanding of the industry's dynamics and evolving landscape.
The Home Decor Curtains & Upholstery Fabrics Expo 2023 is currently an event of unparalleled grandeur and an exceptional platform for businesses, designers, and consumers to connect, share knowledge, and explore endless possibilities in the realm of home textiles.
If you have any objection to this press release content, kindly contact pr.error.rectification@gmail.com to notify us. We will respond and rectify the situation in the next 24 hours.