BYJU'S and Samarthan Trust Collaborate to Celebrate World Sudoku Day and Inspire Young Minds in the World of Mathematics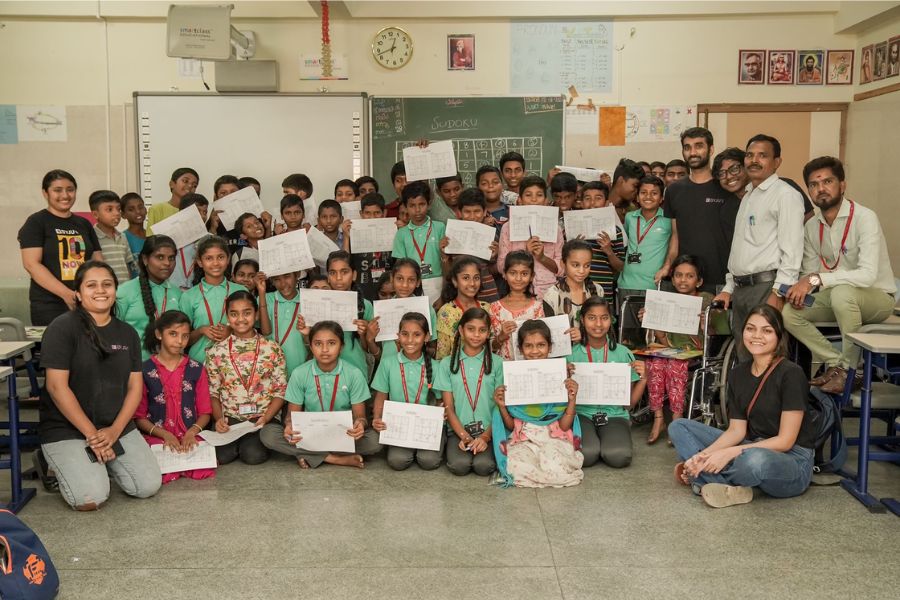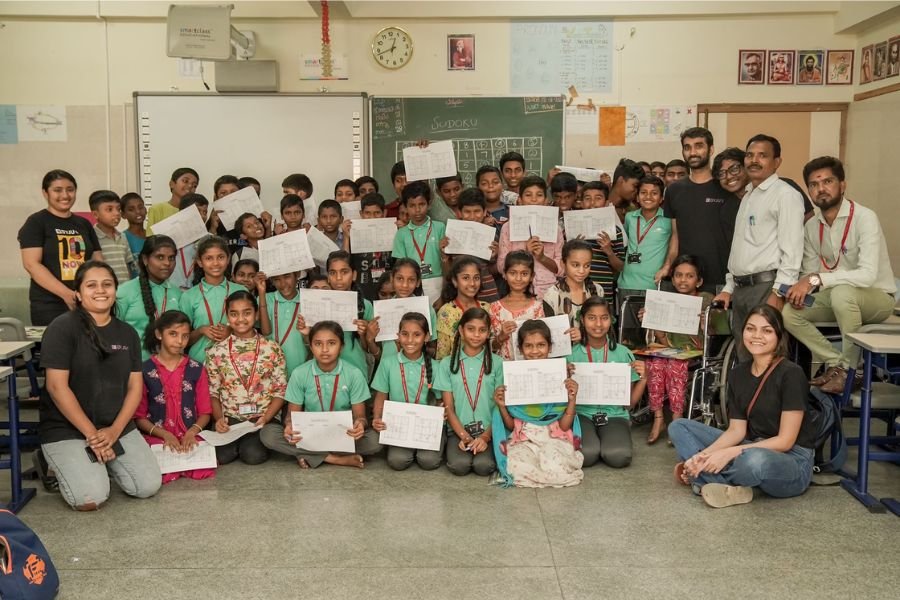 ● Joint Effort Aims to Demystify Sudoku, Foster Love for Mathematics, and Enhance Problem-Solving Skills in Children
Chennai (Tamil Nadu) [India], September 13: Samarthan Trust for the Disabled and BYJU'S, a leading Ed-Tech company, joined forces to take young minds on an exhilarating journey into the world of logic and numbers on World Sudoku Day, which is celebrated annually on 9th September 2023.
Samarthan Trust recognized the potential of Sudoku as a powerful tool to foster a love for mathematics and critical thinking among children. Through their partnership with BYJU's maths educators, they aimed to demystify Sudoku and turn it into an accessible and enjoyable puzzle-solving experience for young minds.
The primary aim of this event was to inspire children to explore the enchanting world of mathematics, recognizing that numbers are not just symbols on paper but a language of logic waiting to be deciphered. By collaborating with BYJU'S, a renowned name in the field of education, Samarthan Trust, they sought to unveil the beauty of logic and numbers, ultimately enhancing students' problem-solving skills and mathematical aptitude.
"World Sudoku Day provided us with the perfect platform to instill a passion for mathematics in children. Mathematics is often seen as a daunting subject, but through Sudoku, we aim to change that perception. We believe that when learning becomes fun, the possibilities are endless," said Kuldip, Senior Associate of creatives
The event witnessed enthusiastic participation from Samarthan Trust students, who eagerly took up the Sudoku challenge. Under the guidance of BYJU's educators, the children embarked on an exciting journey of logical reasoning and number manipulation. Each puzzle solved was a triumph of intellect and perseverance, and the joy on the faces of the young participants was contagious.
Speaking about the event, Viswathi KV, Marketing Associate, "It's a pleasure to be part of an initiative that aims to make mathematics accessible and enjoyable. Sudoku is a fantastic way to develop problem-solving skills and logical thinking. We hope to continue inspiring children to explore the fascinating world of numbers."
The collaboration is part of a broader effort to revolutionize the way mathematics is taught and learned. By infusing joy and excitement into the subject, they hope to create a generation of confident problem solvers who view mathematics as a friend, not a foe.
Samarthan Trust and BYJU's extend their gratitude to all the students, parents, and educators who participated in this event. They are committed to nurturing young minds and shaping a future where mathematics is celebrated and logical thinking is second nature.
World Sudoku Day is a global tribute to the ingenious puzzle that has captured the hearts and minds of millions worldwide.
If you have any objection to this press release content, kindly contact pr.error.rectification[at]gmail.com to notify us. We will respond and rectify the situation in the next 24 hours.