Celebrating Cinematic Excellence: ADIEU GODARD Premiered on AAONXT on October 4th, 2023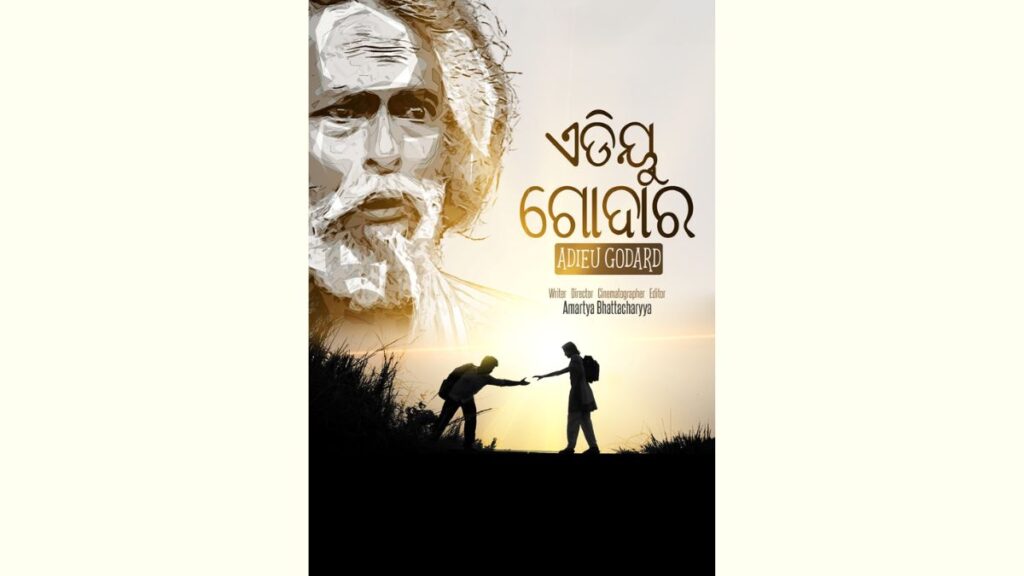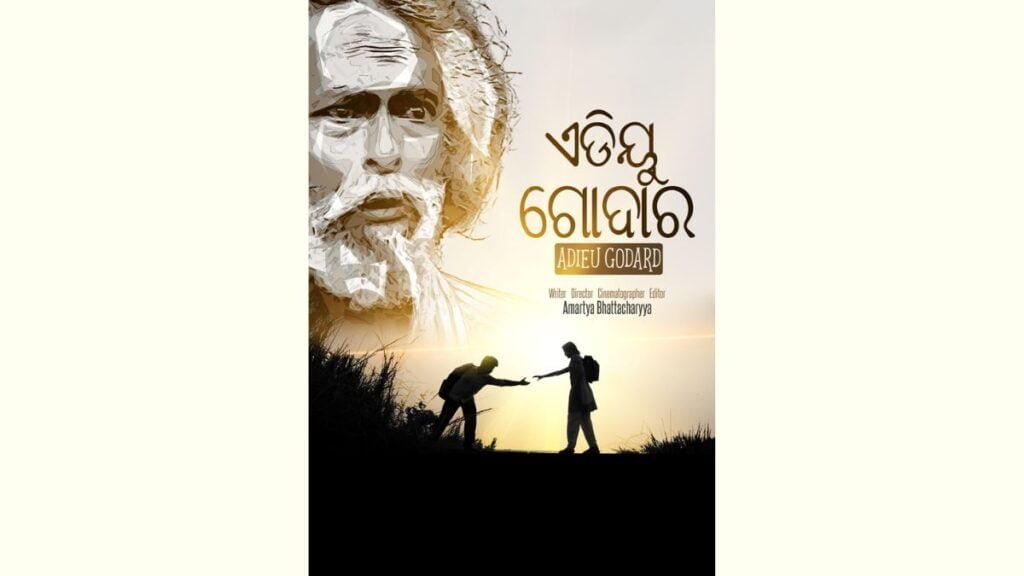 • Unique Indo-French Story: The film blends socio-cultural humor, paying tribute to iconic French filmmaker Jean-Luc Godard. An unexpected twist takes viewers on a comical journey
• Global Recognition: "ADIEU GODARD" has garnered international acclaim, winning prestigious awards at film festivals and representing the pinnacle of regional cinema innovation
Mumbai (Maharashtra) [India], October 5: AAONXT, Eastern India's foremost OTT platform, is poised to enrich its remarkable content catalogue with the exclusive premiere of "ADIEU GODARD." This remarkable film, crafted by the acclaimed National Award winner Amartya Bhattacharyya, promises to take audiences on an extraordinary cinematic journey that knows no bounds.
"ADIEU GODARD" is a remarkable INDIA/FRANCE co-production brought to life through a collaboration between Swastik Arthouse, FilmStop Entertainment, and Les Films de la Haute-Vallée. This Odia film embarks on a socio-cultural, comical tribute to none other than the legendary French filmmaker Jean-Luc Godard.
The heartwarming yet comical narrative revolves around Ananda, an elderly resident of a conservative Indian village, harboring a secret addiction to pornography. An unexpected twist unfolds when Ananda mistakenly rents a Godard film, under the impression that it contains explicit content. While his friends are repulsed, Ananda finds himself inexplicably drawn into the world of Godard's creations. His fascination leads him to propose the audacious idea of hosting a film festival featuring Godard's works in their tranquil village, setting the stage for a series of humorous and heartwarming events.
"ADIEU GODARD" made its world premiere at the prestigious Moscow International Film Festival in 2021 and has since graced the screens of approximately 30 international film festivals. The film's journey has been adorned with accolades, including seven prestigious international awards. Among its notable achievements are the BEST FILM (Indian Competition) award at the Kolkata International Film Festival and recognition for BEST DIRECTOR, BEST ACTOR, and BEST SCREENPLAY at the Siphontum Arthouse Film Festival. This global recognition underscores the film's thought-provoking narrative and exceptional craftsmanship.
Amartya Bhattacharyya's ingenious concept of "Godard vs. Porn" captivates audiences by ingeniously juxtaposing Godard's enlightening influence on Ananda with the villagers' initial disgust, offering a unique commentary on cinema's diverse and subjective perceptions. Critics have lauded the film's cinematography as creative and its acting as nothing short of exceptional.
Kaushik Das, Founder and CEO of AAONXT, expressed his excitement, stating, "We are thrilled to bring 'ADIEU GODARD' to our platform, further enriching our collection of original and engaging content. This film's international success reaffirms our commitment to pushing the boundaries of regional cinema and bringing diverse cinematic experiences to our valued viewers."
"ADIEU GODARD" represents the pinnacle of innovation and storytelling in regional cinema, and it is now exclusively available for streaming on AAONXT. Don't miss this golden opportunity to witness the magic of "ADIEU GODARD" and be part of an extraordinary cinematic experience.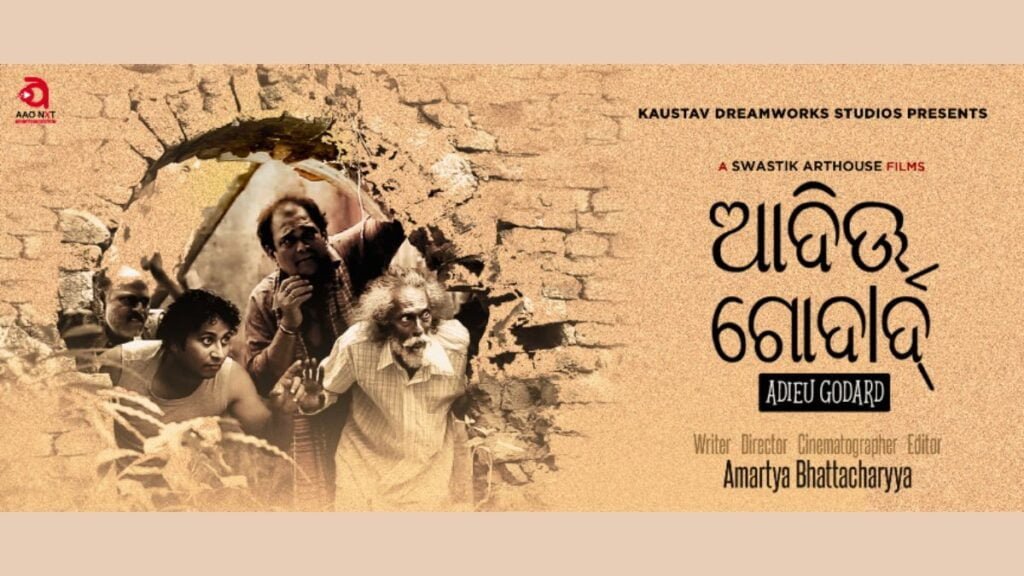 About AAONXT:
AAONXT is Eastern India's premier OTT (over-the-top) platform, dedicated to curating and showcasing original and indigenous regional Odia content to a global audience. With a diverse portfolio that includes web series, feature films, documentaries, short films, and more, AAONXT brings to life the rich culture, traditions, and literature of Odisha.
Founded by Mr. Kaushik Das and Mr. Ram Patnaik, AAONXT aims to reach over 50 million Odia-speaking audiences worldwide, offering classic and high-quality content in their mother tongue. Mr. Kaushik Das, an entrepreneur with a passion for technology, and Mr. Ram Patnaik, a seasoned professional with extensive experience in media and entertainment, lead AAONXT's core operations. Since its inception in 2020, AAONXT has rapidly grown its library, featuring over 700 short films from across the globe and more than 400 Telugu and Tamil films. The platform is poised for significant revenue growth, with projections of reaching RS 15 crore in 2023.
AAONXT stands out with its diverse content offerings, including AAO originals, Odia classics, short films, dramas, thrillers, horrors, romantic collections, short animations, and original Odia songs. Its user-friendly platform allows for personalized content streaming, unlimited HD streaming, and offline viewing, catering to audiences of all age groups. Recognized for its innovative and gripping content, AAONXT has received accolades such as the Indian Telly Streaming Award for Best Direction and Screenplay Writing for its original film 'Four.' The platform remains committed to breaking barriers and elevating regional cinema to international standards, making it a go-to destination for entertainment enthusiasts.
For more information and to explore the diverse world of Odia entertainment, visit AAONXT https://www.aaonxt.com/
Watch ADIEU GODARD now
Follow us on [Facebook https://www.facebook.com/AAONXT/]
[Instagramhttps://www.instagram.com/aaonxt/]
[Twitter https://twitter.com/aaonxt]
If you have any objection to this press release content, kindly contact pr.error.rectification[at]gmail.com to notify us. We will respond and rectify the situation in the next 24 hours.