Mind Over Madness: Empowering Mental Health for a Safer Tomorrow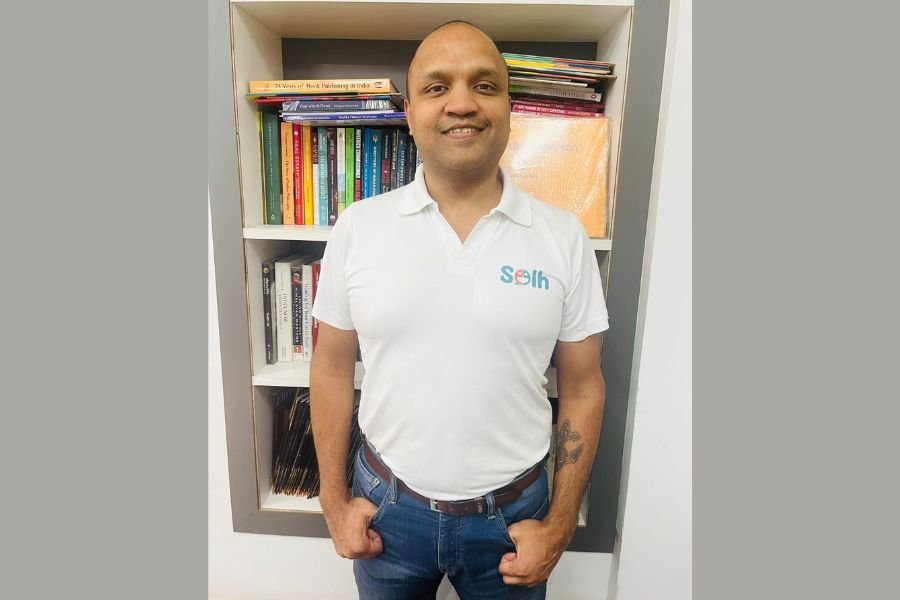 • By Kapil Gupta, Mental Health Activist and CEO and Founder of Solh Wellness
​​New Delhi (India), August 1: In the early hours of the morning, tragedy struck the Jaipur-Mumbai Central Superfast Express as we saw a maddening attack by an RPF personnel in a maddening fit of uncontrollable rage inside the moving train. The Railway Protection Force (RPF) personnel opened fire on his colleagues and innocent passengers, killing four people, including his senior, and leaving a trail of sorrow in his wake.
As a mental health activist, I cannot help but feel saddened by this devastating incident. While it is crucial to address the immediate consequences of such acts, it is equally essential to understand the underlying factors that lead to these tragedies. I have been talking for a very long time about the increased amount of stress we all have in our lives. While this incident is upsetting, this is certainly not surprising. I expect more people to have these mental breakdowns unless we as a group, we as a community, we as people, we as leaders start to take not just corrective action but also proactive measures to prevent future mental breakdowns. The need for preventive and comprehensive platforms like Solh Wellness has never been more crucial.
Law enforcement is not exempt from this reality. In fact, the pressures and responsibilities placed on law enforcement personnel are immense, resulting in even greater stress levels than others. They bear the weight of maintaining law and order, safeguarding passengers, and responding to emergencies, all while facing heightened risks themselves. As we witnessed in this incident, easy access to firearms only exacerbates the potential consequences of mental breakdowns in such high-stress professions. This issue, stemming from the ease of access, is not limited to India alone; it echoes the challenges faced in countries like the United States, where gun violence and mass shootings have become distressingly common.
Mental health must be prioritized across all sectors, including law enforcement. Organizations, community groups, governments, and educational institutes all have a role to play in destigmatizing mental health and providing accessible resources. Traditional therapies and counseling are valuable, but we must go beyond them. We need tools and solutions that equip individuals to care for their mental health continuously. This is the mission we are pursuing at Solh Wellness – to offer free access to such tools, regardless of geographical location or economic status. Our aim is to contribute towards ensuring that Mental Health becomes a universal human right, accessible to each individual user free of charge.
Empowering people with the ability to take charge of their mental well-being is the need of the hour, and I call upon all of you to join us in this endeavor. So, I request all of you to join hands with Solh Wellness to help us promote mental wellness, to help us get the message out, and to take care of your mental health and of people around you and everybody across who needs it for free to work on mental health at their own pace, at their own time.
At Solh Wellness, we are dedicated to providing accessible, 24/7 available, affordable, and personalized mental health tools and solutions to individuals for free while making mental health accepted along with a Solh buddy – a compassionate friend who offers support.
In memory of those who lost their lives in the Jaipur-Mumbai Central Superfast Express incident, let us commit to building a future where mental health is a priority and support is readily available to all who need it in order to prevent tragedies like this from occurring in the future. Let us advocate for mental health as a Universal Human Right, accessible to all through platforms like Solh Wellness and pave the way for a safer and healthier tomorrow, where mental health is valued, protected, and prioritized above everything else.
Solh Wellness provides a range of mental health tools and solutions to empower individuals in supporting their own mental well-being:
1. Self-help: Free tools for supporting your own mental health, including goal setting, mood analytics, self-assessments, and learning resources.
2. Community support: Interact with others in a safe space through support groups, journaling, Solh Buddy, and anonymous posting.
3. Expert services: Professional help is available 24/7, including counselling, therapy packages, and allied therapies like yoga and art therapy. The Talk Now feature provides free professional support instantly.
Among all the noise about mental health, Solh Wellness emerges as a trustable beacon of hope that offers a comprehensive solution and empowers individuals to help themselves effectively.
About us:
Solh Wellness is the first global mental health marketplace that encourages social entrepreneurship, works to overcome mental health stigma, and creates a non-judgmental, safe space where mental health help is accepted & made available 24/7, accessible, affordable, and personalized for everyone. We have garnered over 70,000+ downloads globally on our app and have over 250+ clinical service providers onboard who provide expert assistance to our users. Our free Talk Now feature has had 6000+ conversations, helping people through difficult times.
For more, visit: https://www.solhapp.com/
If you have any objection to this press release content, kindly contact pr.error.rectification[at]gmail.com to notify us. We will respond and rectify the situation in the next 24 hours.