Natural Solutions for Hair fall: Homeopathy's Gentle Approach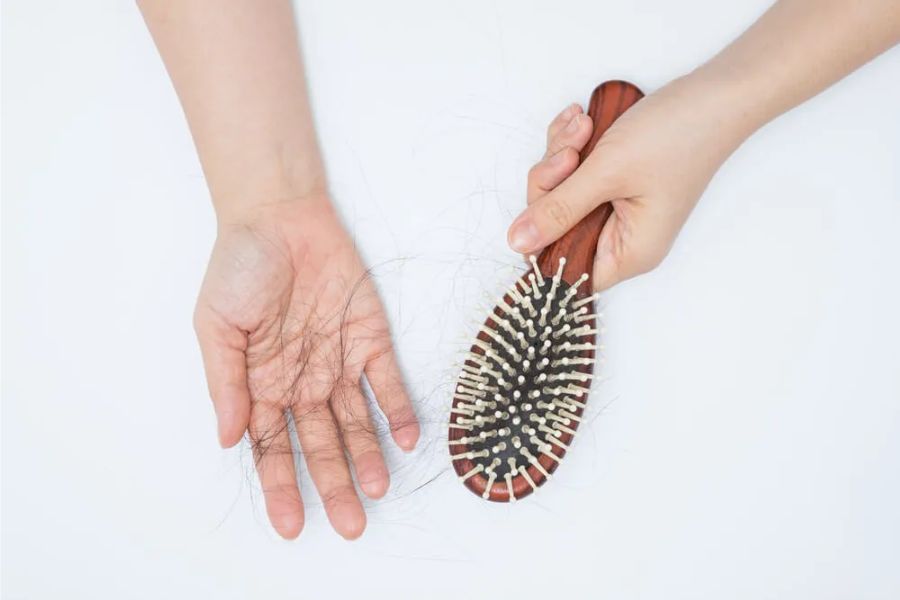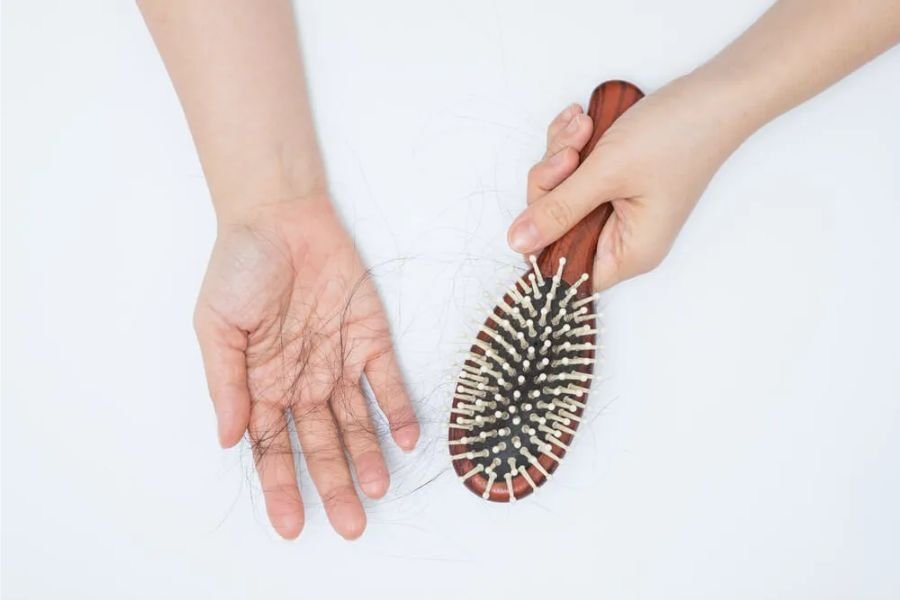 New Delhi (India), August 18: Hair fall is a growing concern for modern society and there is an increased prevalence of the same as much as 60% and the prevalence of baldness amounting to almost 50% in males, as per a 2018 study from the Journal of Clinical and Diagnostic Research (JCDR). The female counterparts are relatively blessed as the prevalence of hair loss increases with age from around 12% amongst women in the ages of 20-29 years to over 50% among women above the age of 80 according to a 2007 study.
In view of such increasing hair loss problems in the form of alopecia, pattern baldness, etc., it is essential to seek effective hair fall solutions that are natural and will not harm you in any way. Homeopathy is a natural, safe, and side effects-free system of medicine that offers great improvement in hair problems through its holistic approach by considering the physical, mental, and emotional symptoms. According to a study conducted by the National Center for Biotechnology Information (NCBI), Thuja, an efficient homeopathic remedy promotes hair development and stimulates the dormant hair follicle to enter the growth stage of the hair cycle.
Understanding Hair Fall
The common causes of hair fall include prolonged stressful situations, hormonal changes, genetic predisposition, medications, and certain skin conditions like scalp psoriasis, seborrheic dermatitis, scalp fungal infections, etc. Moreover, certain nutritional deficiencies of Iron, Zinc, Vitamin D, Vitamin B, and Biotin can also precipitate hair loss. Routine hair care such as regular washing and conditioning hair along with keeping away from certain lifestyle changes like smoking, alcohol, and excessive stress can go a long way to reduce hair fall to a great extent.
A proper understanding of the cause of the disease is essential to avoid the commonest forms of causes of hair loss. Homeopathy is a gentle treatment solution that addresses the root cause of the disease and helps to deal with it so that recurrence does not occur through natural remedies. The conventional hair fall treatment provides symptom-oriented relief and does not address the root cause of the problem. Therefore, there is a frequent recurrence of the disease and its symptoms. There are several side effects associated with conventional medicine use and may be employed invasively for hair fall treatments that may be uncomfortable for many patients.
Homeopathy: A Holistic Approach to Hair Fall
According to the World Health Organization (WHO), Homeopathy is the 2nd largest system of medicine and is used by around 100 crore Indians. Homeopathy considers the patient as a whole and emphasizes that a person's physical, emotional, and mental aspects need to be examined in order to come to a suitable conclusion about the patient's remedy. The homeopathic remedy for hair loss decreases the instance of hair fall with the stimulation of the hair follicles for hair growth. They are prescribed for a wide variety of hair loss symptoms and a collection of specific symptoms of an individual is used to derive a suitable remedy for that particular person.
An individualized remedy is thus selected to bring about a long-lasting cure in the form of not only symptomatic relief but also addressing emotional concerns like stress and anxiety and therefore, it enhances the quality of life. Homeopathic medicines are very gentle, easy-to-use, and non-invasive forms of medicines that are safe for all age groups, and help boost immunity. Many homeopathic remedies act as natural DHT inhibitors which rectify hair thinning and ensure proper healthy hair growth. It corrects the impaired hair cycle back to normal so that all the stages in the hair cycle are very well regulated and lead to proper hair growth in the patient.
Natural Homeopathic Remedies for Hair Fall
Homeopathic remedies are free from side effects and a completely safe system of medicine. Many homeopathic remedies are effective against hair fall-related problems, some are given below:
● Thuja:
In this remedy complaints of hair loss are due to dry, white, scaly dandruff. It is useful in hair thinning and dryness. It promotes hair growth and makes hair healthier.
● Phosphorus:
There is an intense itchy scalp with the presence of dandruff. The hair fall results from the change of climate. The hair falls out in large bunches leaving bald patches
● Lycopodium:
In this remedy, you will find that the patient loses hair prematurely and there is graying of hair as well. The hair falls in excess.
● Natrum muriaticum:
Patient experiences hair fall. The hair follicles are affected extensively. Hair loss in young anemic girls and during childbirth.
Caution: Do not self-medicate on any of the homeopathic medicines without a suitable Homeopath's consultation. Consult your nearest Dr Batra's Homeopathy Clinic to know the root cause of your hair concern.
Lifestyle Tips for Hair Health
Several points need to be kept in mind when thinking of maintaining healthy hair, such as follows:
A Proper nutritious and well-balanced diet rich in proteins, amino acids, vitamins, minerals, fats, and carbohydrates.
An efficient hair care routine that includes regular washing with gentle shampoo and conditioning the hair.
A stress-free environment and if you are unable to find relief from stress, there are ways to ensure good stress management.
It is advisable to use a microfiber towel so that hair dries quickly and there is less need for blow-drying.
Avoiding taking hair supplements unless you are evaluated by a hair doctor for any nutritional deficiencies.
● Be gentle with your hair, do not tie it tightly or twist it for any purpose and comb with care.
Testimonials and Success Stories
Homeopathy and Hair Success Stories:
My hairline was receding from an area of the head. With a family history of baldness, I was really scared that I might get completely bald in a few days. But thanks to Dr Batra's Homeopathic treatment, my hair fall has reduced significantly and I can see hair regrowth.
-35 year old male patient, Pune.
Suddenly due to stressful conditions, I experienced a sudden patch in the front part of my hair and patchy hair loss. The Doctors at Dr Batra's were really helpful. Within a month of treatment there was significant hair regrowth, must say the doctor is very supportive and listens to the problem of a patient in a friendly way. She has suggested a 6-month treatment plan to completely eradicate the problem from the root. Thanks, Dr Batra's!
-25 year old male patient, Delhi.
This is my second inning at Dr Batra's. My coming back to the same place itself speaks about the treatment outcomes. Earlier also during my treatment term, there was a huge improvement in my hair loss problem. Even now when I joined, I had hair loss in bunches, but after the treatment, it has reduced a lot. The staff is warm and friendly and always ready to accommodate my appointment even if it is at the last minute.
-36 year old female patient, Mumbai.
These testimonials are an indication of the gentle and natural approach that homeopathy takes to ensure harmony among patients.
Conclusion:
Homeopathic medicine results in decreased hair loss due to regulation of impaired hair growth cycle and stimulates hair follicles for hair growth. The use of homeopathy is effective since all kinds of hair loss can be addressed and the complete well-being of patients results from regular use of homeopathic medicines.
Dr Batra's® hair specialist conducts a 30-40 minutes consultation where the complete history of the patient is evaluated and after that, the video-microscopy test is done for assessing the hair density, hair strand thickness, and scalp hair condition. Along with homeopathic treatment, we also give lifestyle and hair care advice to our patients. Dr Batra's® has been successful in treating around 15,00,000 hair patients with a positive result in around.
If you have any objection to this press release content, kindly contact pr.error.rectification@gmail.com to notify us. We will respond and rectify the situation in the next 24 hours.