Revolutionizing Healthcare: Docville Brings Doctors and Treatment to Your Doorstep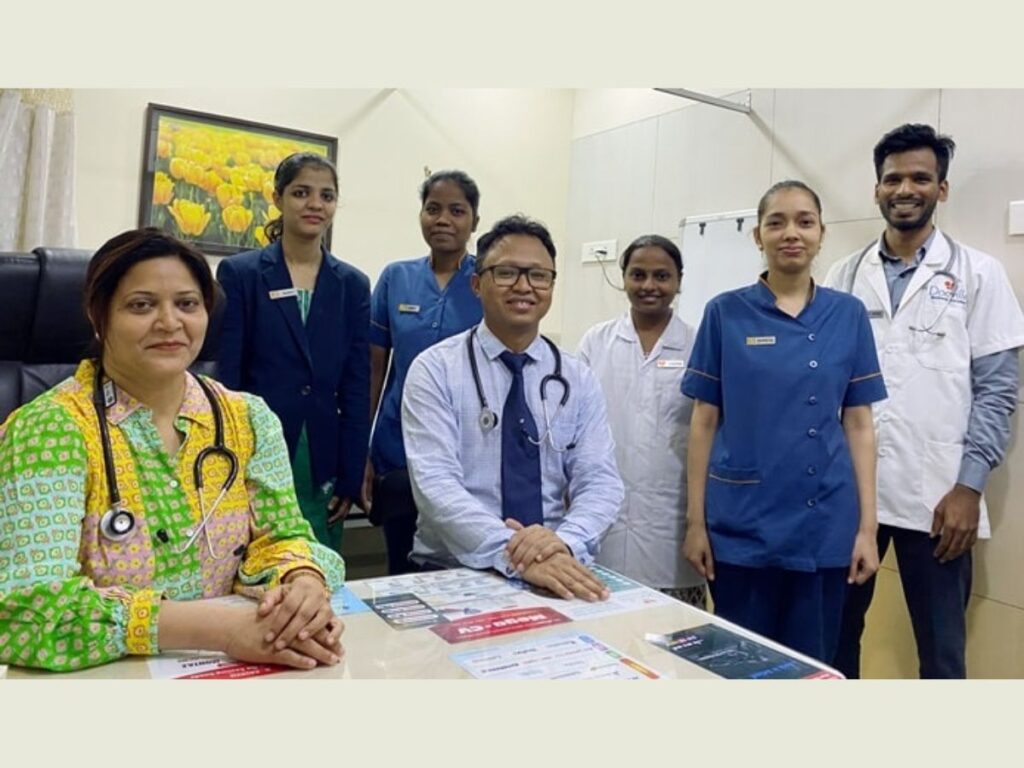 New Delhi (India): In a groundbreaking stride towards enhancing patient care and convenience, Indian startup Docville has emerged as a pioneer in providing home healthcare services. Founded by the visionary entrepreneur Nikhil Kulkarni, who hails from a lineage of medical professionals, Docville is poised to revolutionize the way healthcare is accessed and delivered.
Nikhil Kulkarni, a dynamic and US-educated entrepreneur, brings a unique blend of innovation and tradition to the table. Drawing inspiration from his parents' well-established hospital, Kulkarni Hospital in Andheri West, Kulkarni recognized the need for medical care that adapts to the modern lifestyle without compromising on quality. With his deep-rooted connection to the medical field, Kulkarni embarked on a journey to bridge the gap between traditional healthcare and contemporary demands.
Docville's approach is refreshingly simple yet transformative: offering doctor visits and medical treatments within the comfort of patients' homes. This innovative concept is particularly invaluable for those who may face challenges in traveling to hospitals or clinics, such as the elderly, disabled, or patients with chronic conditions. By bringing medical care to their doorstep, Docville ensures that no one is left behind in receiving the essential healthcare they require.
The startup's services are not limited to routine check-ups. Docville's team of experienced and dedicated medical professionals is equipped to provide a wide range of medical treatments at home, transforming living rooms into personalized care units. This approach not only minimizes the hassle and stress associated with hospital visits but also reduces the risk of exposure to contagious illnesses in public spaces.
Nikhil Kulkarni's commitment to excellence and patient-centric care is reflected in every aspect of Docville's operations. The startup places a strong emphasis on maintaining the highest medical standards, adhering to rigorous protocols to ensure the safety and well-being of patients. Additionally, Kulkarni's deep understanding of the healthcare landscape enables Docville to seamlessly integrate technology, allowing patients to schedule appointments, access medical records, and communicate with doctors through user-friendly digital platforms.
With its innovative blend of traditional values and modern convenience, Docville is reshaping the healthcare landscape in India. Nikhil Kulkarni's visionary approach, inspired by his parents' legacy and his international exposure, has positioned Docville as a beacon of hope for patients seeking top-notch medical care without the complexities of hospital visits.
As the healthcare industry continues to evolve, Docville stands at the forefront, championing a patient-centric approach that prioritizes accessibility, quality, and comfort. With the tagline "Your Health, Your Home," Docville is not just a startup; it's a movement that promises to redefine healthcare norms and set new standards of excellence for years to come. For more details visit: www.docville.in
If you have any objection to this press release content, kindly contact pr.error.rectification[at]gmail.com to notify us. We will respond and rectify the situation in the next 24 hours.