Enhancing Home Decor with WPC Fins: Creative and Sustainable Interior and Exterior Ideas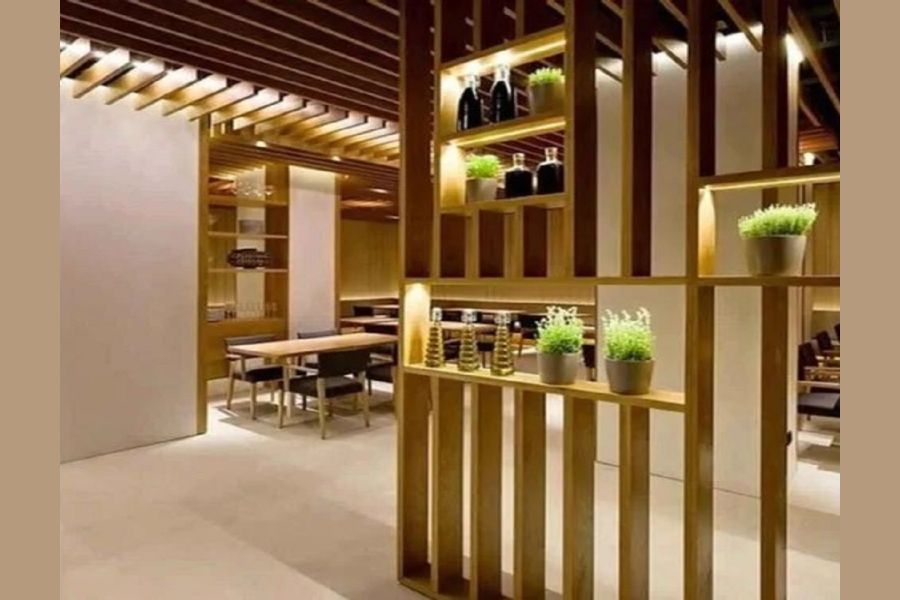 Chennai (Tamil Nadu) [India], September 21: Wood-plastic composite (WPC), made from wood fibers or flour and thermoplastics, has revolutionized the world of home decor with its versatility, durability, and eco-friendliness. It combines the aesthetic look and feel of natural wood with durability and excellent performance characteristics. Whether you're looking to renovate your home's interior or enhance its outdoor spaces, WPC offers an attractive and practical solution.
Home Décor Avenues
WPC fins are a versatile element that can be used tastefully for both interior and exterior home improvements. While they can transform interiors when used on walls, ceiling, accent walls, room dividers, flooring, and door and window frames, they enhance exteriors when used for decking and flooring, privacy screens, sunshades, and pergolas, balustrades, and railings, and so on. Let us look at some of the popular applications of WPC fins in home décor.
Indoor Décor Ideas
Using WPC fins for interior decoration is a versatile and eco-friendly choice that can enhance the aesthetics and functionality of your indoor spaces.
Wall Cladding: WPC fins add texture and visual interest to your interior walls when used as decorative wall cladding. This can create a warm and inviting atmosphere both in residential and commercial settings.
Ceiling Features: You can create unique ceiling designs by arranging WPC fins in patterns, suspended, or used to cover ceiling surfaces, adding depth and sophistication to the space.
Room Dividers: WPC fins can help create room dividers or partitions, providing privacy in open-plan spaces and, at the same time, allowing light to filter through.
Decorative Screens: WPC fins can serve as beautiful decorative screens or panels on walls. These screens can serve as art pieces, adding a touch of elegance and style to your interior Decor.
Accent Walls: Application of WPC fins to a single accent wall can create a stunning backdrop for your artwork, furniture, or decorative items.
Vertical Gardens: WPC fins serve as supports for indoor vertical gardens when fixed to indoor walls, bringing a touch of nature indoors.
Door and Window Frames: Use WPC fins to frame doors and windows. This adds a cohesive design element throughout your interior spaces and complements the overall aesthetic.
Flooring Accents: Combine WPC fins with other flooring materials like tiles or hardwood to create unique flooring patterns or accents. This adds visual interest and can define specific areas within a room.
Exterior Décor Ideas
Sunshades and Pergolas: Sunshades or pergolas can be constructed with WPC fins to
provide shade and architectural interest to your outdoor living spaces. These structures provide protection from the sun's harsh rays while adding a stylish touch to your yard.
Balustrades and Railings: WPC fins can be used as balusters or railings for your deck or stairs. They offer the strength and durability of traditional materials while contributing to a contemporary design.
Outdoor Furniture: Incorporate WPC fins into outdoor furniture designs such as tables, chairs, and benches. WPC furniture is not only stylish but also resistant to the elements.
Water Features: Incorporate WPC fins into outdoor water features, such as decorative ponds, fountains, or waterfalls. The material's inherent moisture resistance makes it an excellent choice for these applications.
Vertical Gardens: WPC fins can be used as support for vertical gardens on exterior walls. This can bring a touch of nature to your outdoor spaces while adding a decorative feature.
Gazebo or Pavilion: Construct a gazebo or pavilion with WPC fins to create a comfortable outdoor seating or dining area. This can be a cozy retreat for gatherings or relaxation.
Entrance Enhancements: Use WPC fins to frame the entrance of your home, creating an inviting and modern look. Combining them with lighting fixtures adds sophistication and Visibility.
Everwood WPC fins
Everwood WPC comes with unmatched material characteristics that bestow it with unparalleled performance and endurance. You can use WPC fins in greenhouses, gazebos, passageways, cantilever extensions, garden & terrace pergolas, and so on to add an element of aesthetics and class to your outdoor space.
With their exceptional temperature tolerance, dimensional stability, high density, low initial and lifetime costs, prefinished wood looks, outstanding durability, and low maintenance requirements, Everwood WPC fins are definitely the perfect material you need for multiple exterior and interior architectural design options.
If you have any objection to this press release content, kindly contact pr.error.rectification[at]gmail.com to notify us. We will respond and rectify the situation in the next 24 hours.