Exploring The Trails of Ambedkar: A Poetic Tribute by Abhinav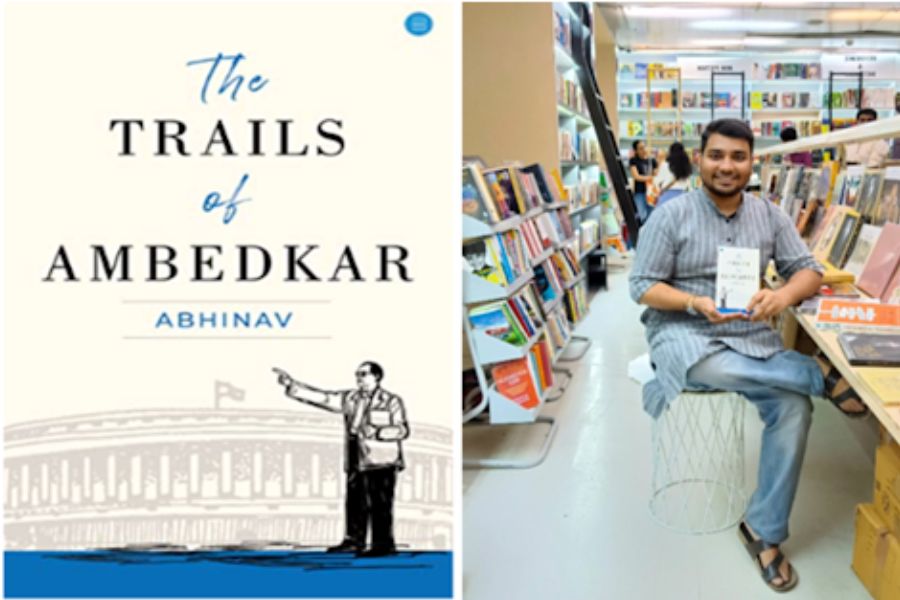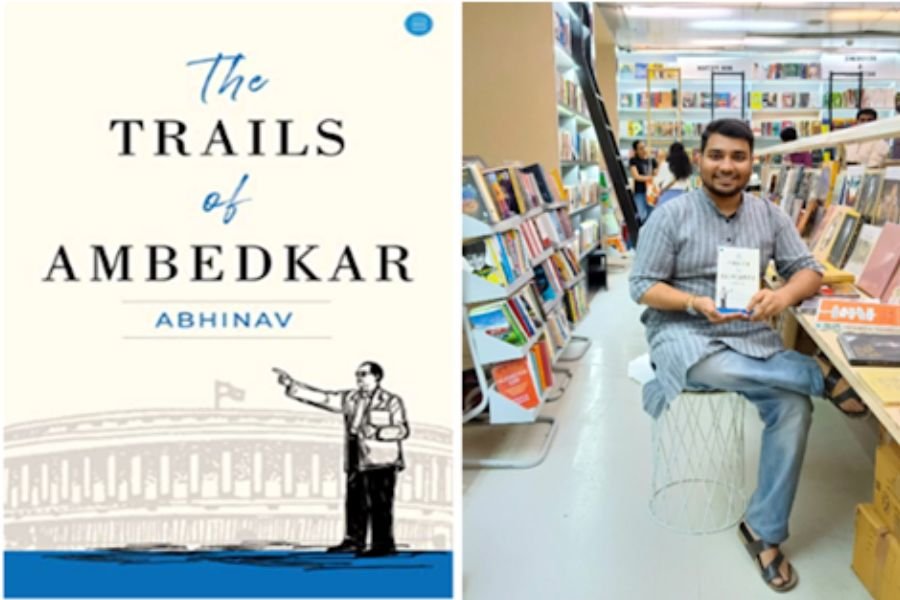 New Delhi (India), June 21: BlueRose Publisher proudly presents "The Trails of Ambedkar" by Abhinav, a captivating book that pays homage to the remarkable life and ideas of Dr. B.R. Ambedkar. This publication marks a significant milestone in Abhinav's writing journey, validating his passion, dedication, and skill as an author. Through the medium of poetry, he brings to life the legacy of Dr. Ambedkar, a towering figure in Indian history and a champion of social justice.
Abhinav, a research scholar, has dedicated substantial time to studying the invaluable contributions of Dr. Ambedkar. While his academic pursuits have predominantly involved research articles, this book represents his foray into poetry as a means of conveying the depth and significance of Dr. Ambedkar's ideas and philosophy.
"The Trails of Ambedkar" is structured into three sections, each offering a unique perspective on his life and work. The first section provides insights into Dr. Ambedkar's multifaceted persona through a deep dive into his biography. The second section captures his struggles, achievements, and the profound impact he had on society through his unwavering efforts. The third section presents engaging debates and discussions with influential figures such as Nehru, Gandhi, Jinnah, and Du Bois, showcasing the intellectual prowess of Dr. Ambedkar.
While Dr. Ambedkar's extensive collection of works provides a comprehensive understanding of his ideas, "The Trails of Ambedkar" offers a poetic summary that conveys his essence in a direct and impactful manner. Poetry, with its ability to touch hearts and souls, serves as a powerful medium to introduce readers to the transformative vision of Dr. Ambedkar.
Beyond his passion for writing, Abhinav also draws inspiration from movies and series. His future endeavors will focus on publishing academic works that explore the nuances of societal grey areas. Currently, he is working on his next book, which delves into the experiences of Dalits in the context of globalization. Abhinav encourages aspiring writers to immerse themselves in literature, nurture their creativity, and develop a profound understanding of the technical aspects of different genres. It is through introspection and exploration that impactful and meaningful work can be created.
For those eager to delve deeper into Dr. Ambedkar's thoughts and views, Abhinav urges readers to explore his original literature, which is conveniently accessible on government websites. Dr. Ambedkar's writings offer profound insights into the challenges faced by marginalized communities, providing a roadmap for building a more inclusive and equitable society.
BlueRose Publishers is a beacon of inspiration for writers, providing them with a platform to cultivate their writing skills and share their passion with the literary world. With a commitment to nurturing talent and promoting diverse voices, BlueRose MD, Mr. Syed Arshad encourages writers to embrace their creativity and embark on the exciting journey of writing.
"The Trails of Ambedkar" is now available on various online platforms. Abhinav hopes that this poetic tribute will not only educate readers about Dr. Ambedkar's life but also inspire them to continue his mission of establishing a just and equal society.
Abhinav is an author and research scholar with a profound interest in social justice and the experiences of marginalized communities. In "The Trails of Ambedkar," he seamlessly combines his love for writing with his admiration for Dr. B.R. Ambedkar, presenting a poetic perspective on the life and ideas of this revolutionary leader.
Buy The Trails of Ambedkar on Amazon – https://www.amazon.in/dp/935741584X?ref=myi_title_dp
Email: abhinav@as.du.ac.in
Website: www.abhinavauthor.com
If you have any objection to this press release content, kindly contact pr.error.rectification[at]gmail.com to notify us. We will respond and rectify the situation in the next 24 hours.