Melocare Celebrity Anti-Aging Clinic: Bollywood Celebrities & Influencers' Exclusive Hub for Skin Care and Anti-Aging Solutions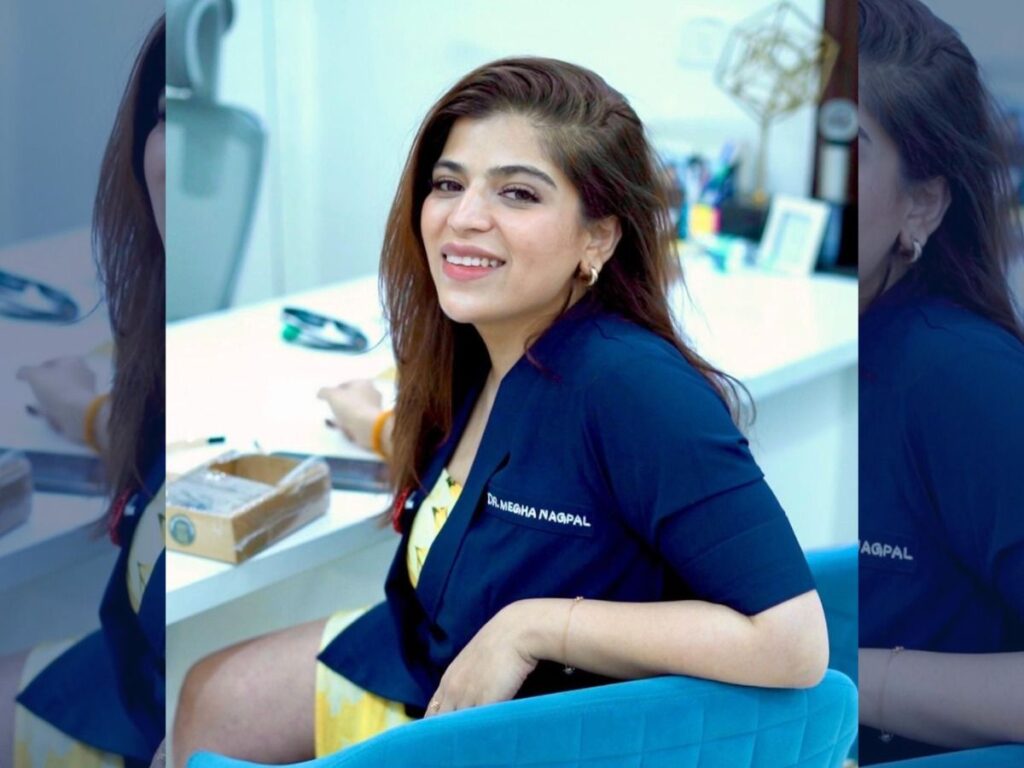 New Delhi (India), June 12: Melocare Celebrity Anti-Aging Clinic, located in the heart of New Delhi, has emerged as the ultimate destination for Bollywood celebrities and influencers seeking top-notch skin care and anti-aging solutions. With a comprehensive range of cutting-edge therapies, including lip fillers, skin botox, and Delhi's best IV Bar, the clinic offers personalized treatments tailored to meet the unique needs of each client. Dr. Megha Nagpal, the renowned celebrity aesthetician and founder of Melocare, leads the way in providing exceptional care and innovative approaches to help individuals achieve youthful and radiant skin.
Revolutionary Anti-Aging Therapies for Youthful Skin At Melocare
Melocare Celebrity Anti-Aging Clinic offers an array of revolutionary therapies that address the specific concerns of aging skin. From advanced anti-aging facials to non-invasive procedures, the clinic provides a range of options to cater to individual needs. Lip fillers, administered by skilled professionals, enhance lip volume and shape, creating a fuller and more youthful appearance. Skin botox treatments effectively reduce fine lines and wrinkles, rejuvenating the skin and restoring a more vibrant look. Additionally, the clinic boasts Delhi's best IV Bar, offering customized intravenous treatments that nourish the body from within and enhance overall wellness, resulting in radiant and glowing skin.
Dr. Megha Nagpal: Aesthetic Visionary and Leading Expert
At the forefront of the aesthetic medicine field, Dr. Megha Nagpal is a highly respected and sought-after celebrity aesthetician known for her expertise in anti-aging therapies. With a deep passion for helping individuals look and feel their best, Dr.Megha Nagpal has earned a reputation for her exceptional results and commitment to staying ahead of the latest advancements in skincare. With a comprehensive understanding of the diverse needs of Bollywood celebrities and influencers, Dr. Nagpal combines her artistic vision with scientific precision to deliver transformative treatments that enhance natural beauty and reverse the signs of aging.
Unparalleled Expertise and Personalized Care
Melocare Celebrity Anti-Aging Clinic prides itself on delivering unparalleled expertise and personalized care to its esteemed clientele. Dr. Megha Nagpal and her team of highly trained professionals ensure that each client receives a tailored treatment plan based on their unique requirements and goals. With a keen eye for detail and a commitment to natural-looking results, the clinic strives to exceed expectations and provide a comfortable and luxurious experience for every individual who walks through its doors.
Setting the Standard for Skin Care Excellence in New Delhi
Located in the heart of New Delhi, Melocare Celebrity Anti-Aging Clinic has established itself as the epitome of excellence in skincare and anti-aging treatments. Combining state-of-the-art technology, advanced techniques, and the highest quality products, the clinic delivers exceptional results while adhering to the highest safety standards. Bollywood celebrities and influencers flock to Melocare to experience the transformative effects of the clinic's treatments and benefit from Dr. Megha Nagpal's expertise.
Clinic Locations
Paschim Vihar: D-4, Shubham Enclave, Reserve Bank Enclave, Paschim Vihar, New Delhi, Delhi 110063
Ph: 098185 37400
Green Park:C-17, Green Park Extension, Block C, Green Park Extension, Green Park, New Delhi, Delhi 110016
Ph: 098185 37200
Website: https://melocare.com
If you have any objection to this press release content, kindly contact pr.error.rectification@gmail.com to notify us. We will respond and rectify the situation in the next 24 hours.