Rohandeep Singh's Jumping Tomato Studio Acquires Rights to Bestselling Novel "Twisted Souls" for web series Adaptation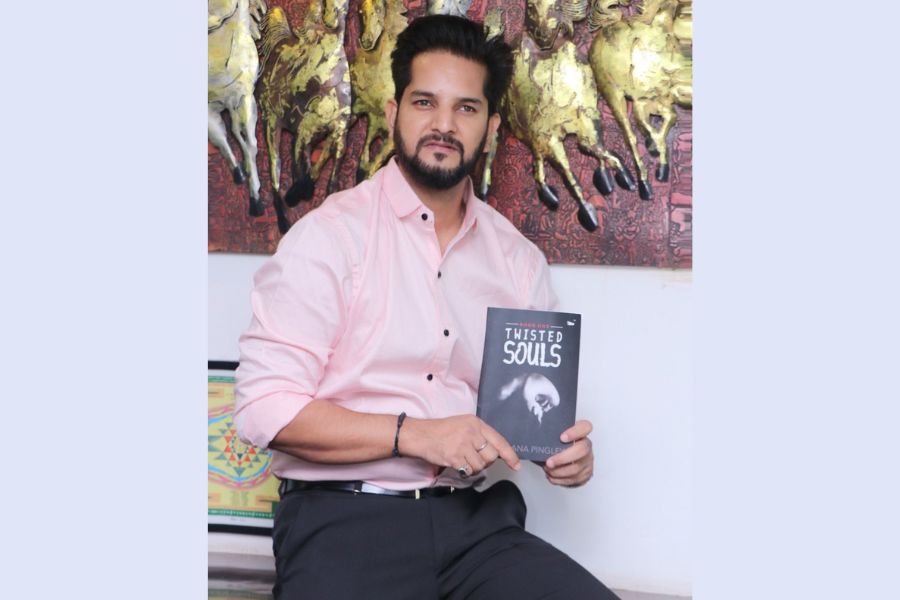 New Delhi (India), July 13: Jumping Tomato Studio, a renowned production company, has secured the rights to the highly acclaimed book "Twisted Souls," the first installment in the gripping Reapers of Havoc series. The studio is excited to announce its upcoming web series adaptation, which promises to captivate audiences with its dark and intense storyline.
"Twisted Souls" takes readers on a thrilling journey into a world filled with mystery, passion, and forbidden love. The book, which must be read in order, introduces a complex and strong-willed heroine who finds herself entangled with multiple alluring and irresistibly attractive love interests. The story explores deep and dark themes, and readers are cautioned that it contains explicit sex scenes, strong language, and graphic content. This cinematic adaptation is recommended for mature audiences aged 18 and older.
Leading the production team is producer Rohandeep Singh, along with Aneesh Sukhadiya and Archana Pingley. Their combined experience and passion for storytelling will ensure that the film stays true to the essence of the original book, creating a cinematic experience that will thrill and engage audiences.
Sanjay Masoom, a talented writer known for his work on previous successful projects, has been entrusted with the task of adapting the intricate storyline of "Twisted Souls" for the screen. Masoom's ability to translate the book's dark and compelling themes into a screenplay is expected to resonate with both fans of the series and new audiences alike.
Producer Aneesh Sukhadiya expressed his excitement about the project, saying, "We are thrilled to associate with the web series adaptation of 'Twisted Souls.' It is an incredibly gripping and intense story that will resonate with audiences. We can't wait to bring this captivating narrative to life and share it with viewers worldwide."
Archana Pingley, another producer involved in the project, shared her enthusiasm, stating, "We are happy to be a part of this web series and very soon, we will commence the shooting. 'Twisted Souls' offers a unique blend of mystery, passion, and forbidden love, making it a perfect material for a compelling cinematic experience. We are excited to collaborate with the talented team behind this adaptation."
The web series adaptation of "Twisted Souls" is a highly anticipated project from Jumping Tomato Studio, known for its commitment to delivering quality and engaging content. Fans of the book series and enthusiasts of dark and intense narratives can look forward to an unforgettable cinematic experience.
If you have any objection to this press release content, kindly contact pr.error.rectification@gmail.com to notify us. We will respond and rectify the situation in the next 24 hours.