Child prodigy Purvansh receives an honorary doctorate from a reputed North American university; bags Global Gaurav Rattan Sewa Samman
Dr. Purvansh Arora: Little genius with 50 records
New Delhi (India), August 23: Recently, on the 13th of August 2023, child prodigy Purvansh Arora, a student of the renowned Ryan Global School, Mumbai, was conferred with an honorary doctorate from the Florida-based Social Awareness and Peace University, owing to the 7-year-old's "extraordinary talent". On the same day, the prestigious Rainbow Charities University Trust bestowed upon the budding genius the coveted accolade of Global Gaurav Rattan Sewa Samman 2023. Much like the international stamp of approval that came from the North American institution, Global Gaurav Rattan Sewa Samman also attests to Purvansh's sharp intellect, encouraging him to foray further into the path of excellence.
Further, it is worth noting that these awards have been accorded to the youngster after setting over a whooping 50 records across platforms of repute, such as the India Book of Records, the Asia Book of Records, and the International Book of Records.
Attesting to his genius, right from the tender age of 5, Purvansh Arora, the son of Mrs. Monika Arora and accomplished Chartered Accountant, Mr. Deepak Arora, has been resolved to set new benchmarks of excellence at the India Book of Records and Asia Book of Records. Within a single year, 2021-22, between ages 5 and 6, the prodigy achieved an impressive set of 35 records in the national edition of the Book of Records, while also bagging a record across Asia as per the exacting standards of Asia Book of Records.
With the Pan-Asian stamp of approval, Purvansh's Aunt, Rinku Agarwal, who herself is a record holder with India Books of Records, who has been constantly engaged in grooming and encouraging the prodigy to excel further, was more enthused than ever in her debilitating task of bringing up a genius, hoping that her efforts would eventually contribute to the great work Purvansh is set to do. Parents and the extended family of the Aroras have played a major role in encouraging and celebrating the success of the child, making for a solid support system for the family.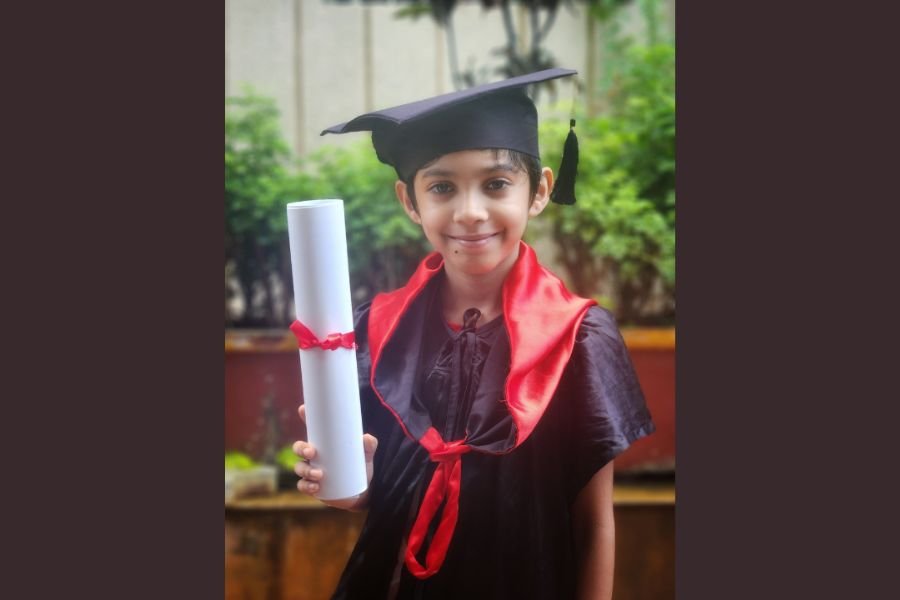 About the child's latest achievements, Mr. Deepak Arora said, "We are thrilled by the honour our child has received for his talents. We know that it will only amplify his efforts in excelling and increasing the ambit of his skills. As parents, nothing is more satisfying than watching your child grow into a talented, capable, well-loved individual. We only hope that his growth trajectory continues."
Echoing his thoughts, Mrs. Monika Arora said, "I am elated by this appreciation that my son has received. Parents can attest that it is a full-time job to bring up a child, especially if they are gifted, because you have to constantly strive to feed their insatiable curiosity. Thus, accolades such as these encourage both you and your child to continue on the all-consuming path of knowledge-seeking and merit."
This remarkable journey of high performance began when observing his curious nature; Purvansh's aunt challenged him to memorize the longest place name, comprising over 85 letters. When the child effortlessly accomplished the feat in mere 30 minutes, which might prove to be difficult even for seasoned adults, his parents woke up to the sharpness of his mind.
Further, in early 2023, 7-year-old Purvansh went on to set an impressive array of six records for the renowned International Book of Records, exhibiting his ability to compete with talented folks across the globe. Additionally, from solving Rubik's cube blindly to computer programming to Vedic Maths to learning geographical names and foreign alphabets, the 7-year-old has shown his mettle in various domains, indicating that in future, whichever field he sets his mind to, he is likely to be immensely successful.
More importantly, signalling a solid upbringing and value system Purvansh received from his family, the child often tells that he wants to contribute positively to the development of education and science and technology. These life goals also go on to show due to his heightened intelligence and the care he has received from his surroundings; the youngster has wisdom beyond his tender years. Only it waits to be seen the wonders he works out with the passage of time, and hopefully, his ensuing success will inspire many more children to push their boundaries and excel at various things, leading them to engage in endeavours that will help India and the world grow.
If you have any objection to this press release content, kindly contact pr.error.rectification[at]gmail.com to notify us. We will respond and rectify the situation in the next 24 hours.