Adishwar Auto Ride India set to Localise the Keeway SR 250 and SR 125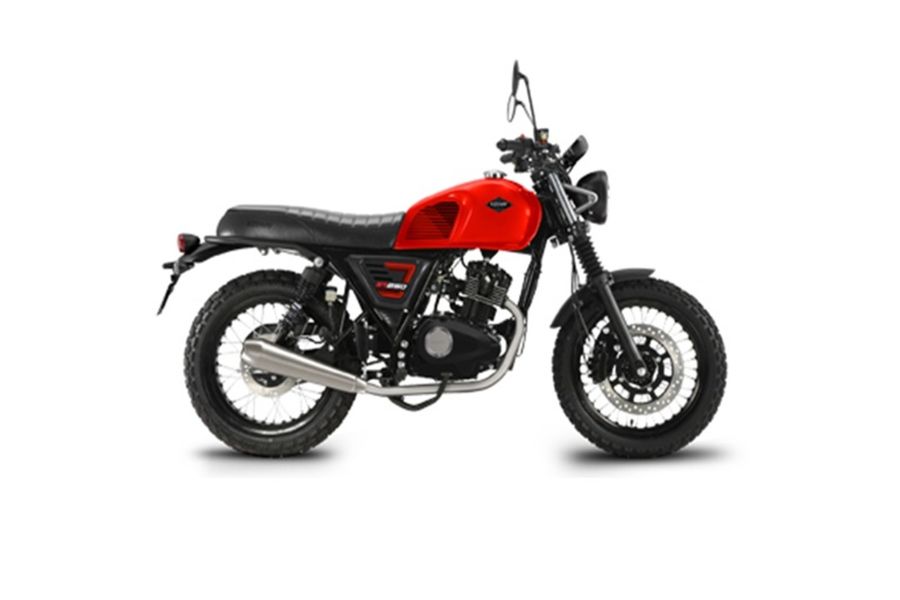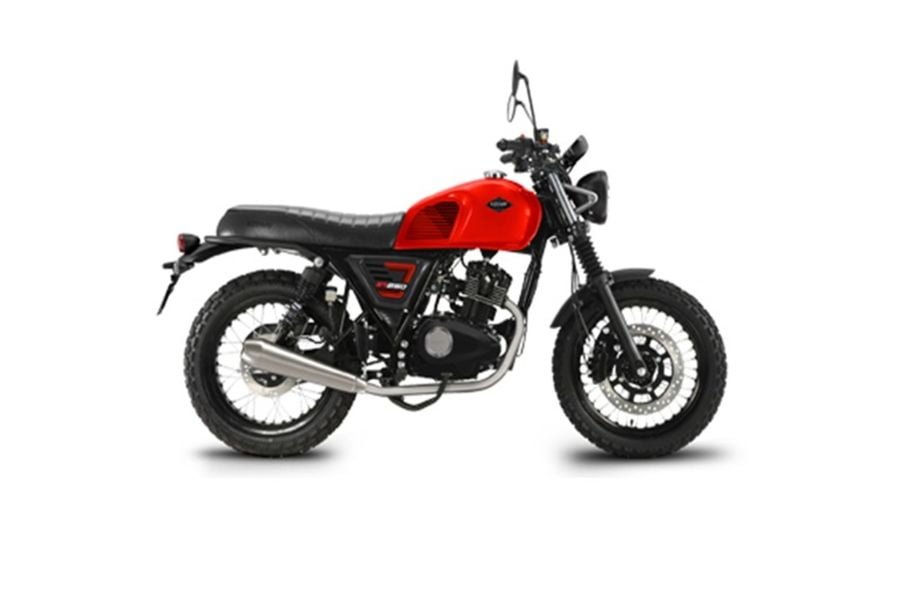 ~ Deliveries of the Keeway SR 250 commence from 17th June 2023 onwards ~
~ By September 2023, AARI plans to introduce 'My SR My Way', a colour customisation platform for its customers ~
~ New range of Accessories and AMC plan for the Keeway SR Series also to be introduced by September 2023 ~
~ 5 lucky customers to receive 100% cashback on their Keeway SR 250 ex-showroom price ~
Hyderabad (Telangana) [India], June 20: Adishwar Auto Ride India Pvt. Ltd (AARI), an established manufacturer in the Indian Superbike Industry, recently introduced two Neo-Retro motorcycles to serve the entry-level premium segment. These include the Uber Cool SR 250 and the Unpretentious SR 125, from the Hungarian marque KEEWAY, which has presence in over 98 countries. The motorcycles come across as a strong reminder of the old school days, allowing customers to enjoy the nostalgic experience of the 80's and 90's, without having to compromise on modern day performance and reliability. While the Keeway SR 125 is already on sale, deliveries of the Keeway SR 250 commence from 17th June onwards.
Adishwar Auto Ride India is also planning to localise the two Neo-Retro rides by the end of 2023. The move towards localisation is a result of the incredible response being received for the SR 250 and the SR 125.
AARI has announced a lucky draw for the first five hundred deliveries of the Keeway SR 250, wherein Five lucky customers will get 100% cashback on the ex-showroom price. The company is also set to introduce the 'My SR My Way' platform, allowing customers to showcase their unique personalities through their SR models, making the SR model range unique to their riders. The platform will be available on all new purchases from September 2023 onwards. However, the Keeway SR 250 and the Keeway SR 125 will be readily available at the dealerships in the 3 existing standard colours – Glossy White, Glossy Red and Glossy Black. The colour customisation through the new platform, will be made by AARI on order basis. To enquire about 'My SR My Way', and to place an order for colour customisation, customers can contact the nearest Benelli | Keeway authorised dealers.
The company is also planning to introduce a range of accessories for the SR 250 and the SR 125, which include a front visor, bash plate, backrest, leg guard, saree guard, seat cover, fuel tank cover and handrails. The accessories are specially designed, keeping in mind not only the daily conveyance, but also to ensure safety and comfort across demographics, be it urban and rural areas.
Adishwar Auto Ride India is also looking to introduce a specially curated Annual Maintenance Contract (AMC) for the SR 250 and the SR 125, by September 2023. The objective behind this initiative is to ensure that customers continue to enjoy the best of services, ensuring that quality is kept in check and proper care is taken throughout the process. The SR model range is developed for the daily run, and this specially curated AMC will allow the customers to have the desired maintenance benefits without any hassle. Some of these benefits will include discounts on spares, accessories and labour charges (except accidental). Customers will also get discounts on Engine oil, followed by price protection from labour rate revisions, amongst many other benefits.
Coming to bikes themselves, one of the most unique attributes that make the Neo-Retro rides really tempting is their price point. The SR 250 is available at an introductory price of just Rs. 1.49 Lakhs (ex- showroom, Delhi) and can be booked for only Rs. 2,000.Whereas the SR 125 is priced at Rs. 1.19 Lakhs, and can be booked for Rs. 1,000. To book these motorcycles, you can either login to www.keeway-india.com or visit one of the 55 authorised Benelli | Keeway dealerships spread across India.
Keeway SR 250
TheKeeway SR 250 is designed for a more mature audience that is looking for something that is minimalistic in terms of design but still packs in the excitement to keep you grinning. It is the perfect upgrade with the right blend of practicality and performance to not only run daily errands but also seek thrills from occasional weekend rides.
It's not just the classic design elements that make it a tempting ride. Riders also get some really cool, modern day features that make this Neo-Retro ride more appealing. These features include LCD Colour display, LED headlights, Dual-Channel ABS, dual-purpose tyres and a satin finished Stainless Steel exhaust.
On the performance front, the SR 250 is powered by a single-cylinder, 4-stroke, 223cc engine with Electronic Fuel-Injection. The peak power produced is 16.08HP, along with 16Nm of maximum torque. To better tackle Indian road and traffic conditions, the SR 250 comes with a 300mm disc upfront and a 210mm disc at the rear. The 160mm ground clearance is also apt, while the rear adjustable suspension keeps the ride quality in check, be it be it solo or with pillion. The fuel capacity of 14.2 litres is also generous for daily urban usage.
Keeway SR 125
The Keeway SR 125 is an entry level motorcycle for enthusiasts who are fairly new to motorcycling and also for those looking for great fuel-efficiency without compromising on practicality and premium feel. The SR 125 offers unparalleled refinement levels, and is reminiscent of the classic motorcycle design we all love and admire. As a result, it is being very well accepted by customers across India.
Simplistic in nature, the Keeway SR 125 retains only the most essential features like Halogen Headlamp with LED DRLs, and LCD Colour display, Combi-Braking system and dual-purpose tyres. This also gives it an uncomplicated 'Take it Easy' vibe.
The SR 125 is powered by a single cylinder, 4-stroke, 125cc engine with Electronic Fuel-Injection, and produces 9.7HP of peak power along with 8.2Nm of peak torque. Riders also get disc brakes at both ends, which include a 300mm disc in front and a 210mm rear disc for confident braking. To take control of the diverse riding conditions in India, Indian road conditions, Keeway has also offered 160mm of ground clearance and adjustable rear suspension, similar to the SR 250. Fuel tank capacity is a generous 14.5 litres.
As a part of passive safety features both, the SR 250 and the SR 125 come with Hazard lights and an engine cut off side stand.
With an already established network of 55 outlets across India, the company is also actively looking for new Dealer Partners to extend its reach and have a stronger Sales & Service setup to serve its growing customer base.
If you have any objection to this press release content, kindly contact pr.error.rectification@gmail.com to notify us. We will respond and rectify the situation in the next 24 hours.