Betasaurus Celebrates 6 Years of Excellence and Launches Betasaurus Global in Dubai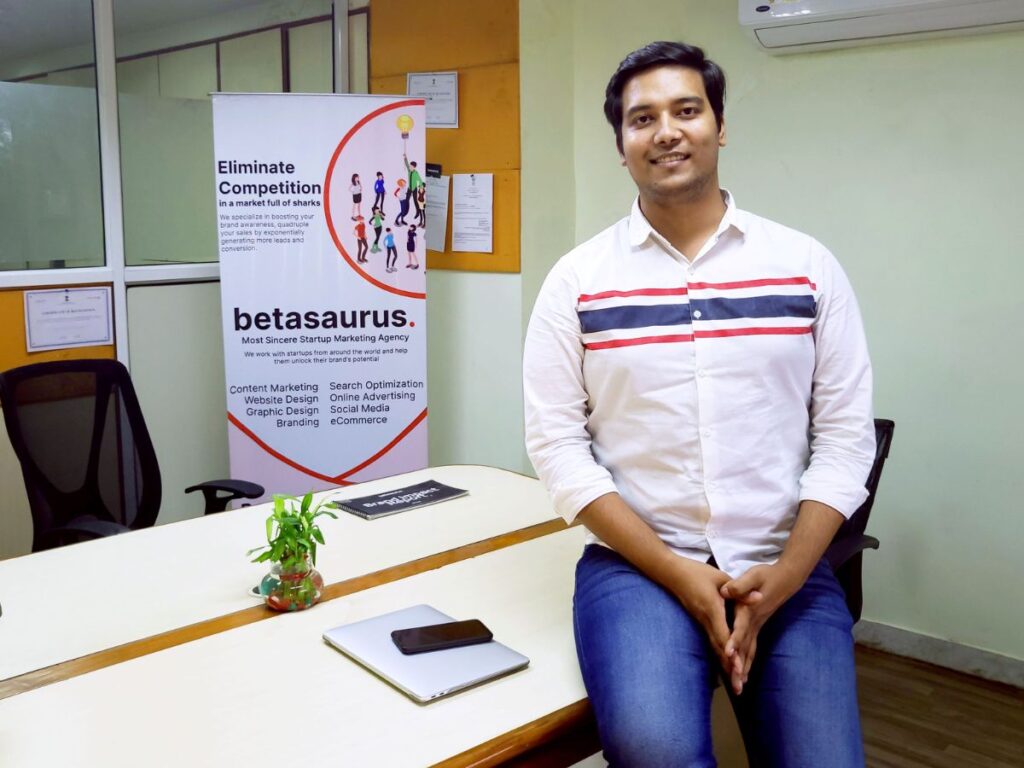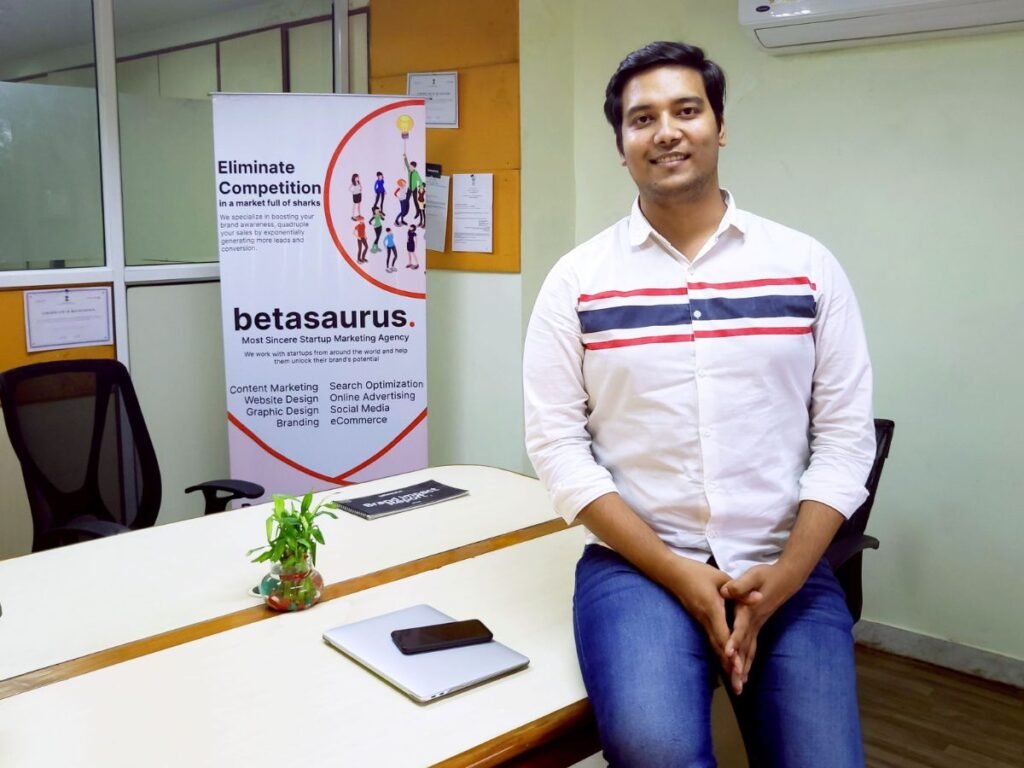 New Delhi (India), July 1: On July 1st, 2023, Betasaurus proudly marks its 6th anniversary as a prominent player in the digital marketing industry. This milestone not only celebrates their remarkable journey of success and excellence but also signifies the launch of Betasaurus Global, the company's official presence in the UAE with a setup in Dubai. Led by visionary founder Mohit Badaya, Betasaurus has achieved significant milestones, forged strategic partnerships, and recently relocated to a new office, solidifying their position as a leading digital marketing agency.
1. A Legacy of Achievements:
Since its inception, Betasaurus has consistently achieved remarkable feats that have propelled their growth and reputation. Notable achievements include:
– A rapid expansion of their client portfolio, serving businesses across various industries and delivering exceptional results.
– Recognition and awards for their innovative campaigns, showcasing their ability to drive brand success through strategic digital marketing initiatives.
– Mohit Badaya's credentials as a certified marketing professional from esteemed institutions such as Google, Facebook, HubSpot, and ISB, adding expertise and credibility to Betasaurus's services.
2. Strategic Partnerships and Collaborations:
Betasaurus has forged strategic alliances with key partners, amplifying their capabilities and delivering comprehensive solutions to clients. Noteworthy partnerships include: – Collaboration with leading technology providers, enabling Betasaurus to leverage cutting-edge tools and platforms for campaign execution and optimization.
– Synergistic efforts with industry influencers and thought leaders, fostering thought leadership initiatives and knowledge sharing.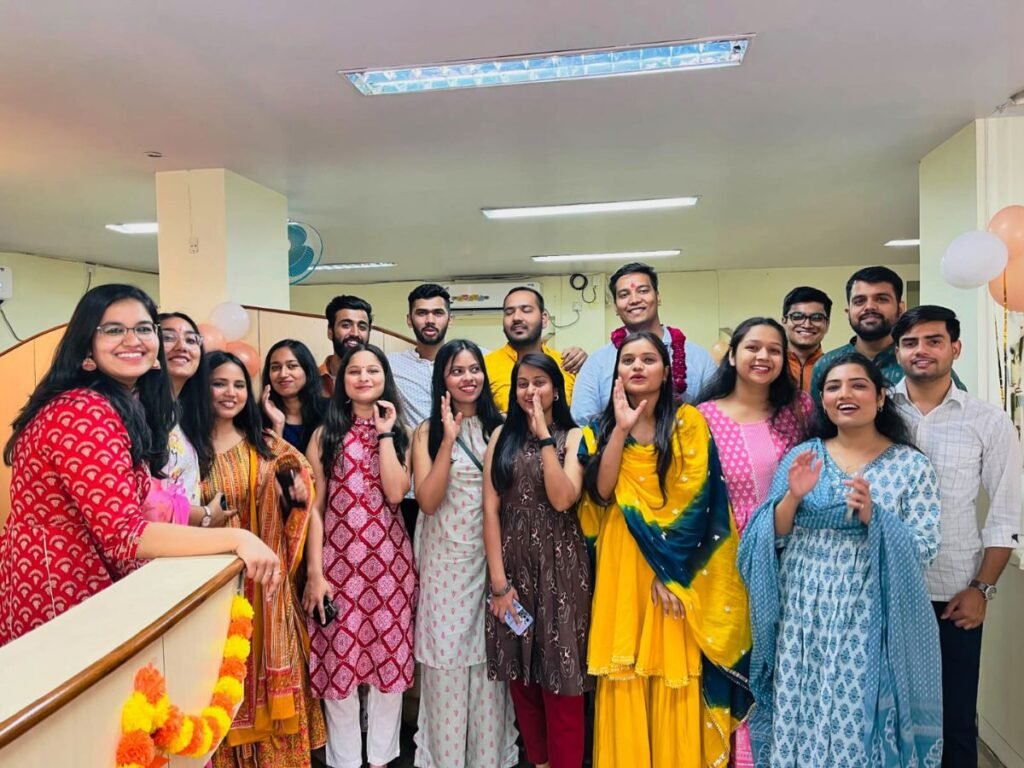 3. Unprecedented Growth and Expansion:
Betasaurus has experienced unparalleled growth, expanding its footprint both domestically and internationally. Key highlights include:
– Launching Betasaurus Global in Dubai, solidifying their presence in the UAE and positioning themselves as a go-to digital marketing partner in the region.
– Opening a new office space that reflects Betasaurus's commitment to providing a collaborative and inspiring work environment for their talented team.
– Penetrating global markets through successful campaigns and partnerships, demonstrating Betasaurus's ability to deliver results on a global scale.
4. Betasaurus Global: A New Chapter Begins:
The launch of Betasaurus Global in Dubai on July 1st, 2023, marks an exciting milestone in the company's history. This expansion enables Betasaurus to better serve clients in the UAE and the broader Middle East region, providing tailored digital marketing solutions to drive growth and success.
5. The New Office: A Hub of Innovation and Collaboration:
Betasaurus's recent relocation to a new office space reflects their commitment to fostering creativity, collaboration, and employee well-being. The office boasts modern amenities and a vibrant atmosphere that fuels innovation, enabling the team to deliver cutting-edge solutions to their clients.
6. Expansions and Future Plans:
Betasaurus's journey of success and growth continues as they embark on exciting expansions and set ambitious future plans. Here are some key highlights:
– Market Penetration: Betasaurus aims to strengthen its market presence and expand its client base across various industries. By leveraging their expertise and innovative strategies, they seek to empower businesses with tailored digital marketing solutions that drive growth, increase brand visibility, and maximize ROI.
– Innovation and Service Enhancement: Betasaurus is dedicated to continuous innovation and service enhancement. They invest in research and development to identify new strategies, techniques, and technologies that can further elevate their clients' digital marketing efforts. By staying agile and adaptive, Betasaurus ensures they are well-equipped to meet the evolving needs of the digital landscape.
By focusing on these expansions and future plans, Betasaurus is poised to solidify its position as a leading digital marketing agency and continue delivering exceptional results for their clients. With their unwavering commitment to innovation, customer satisfaction, and business growth, Betasaurus is well-prepared to navigate the ever-changing digital landscape and thrive in the years to come.
As Betasaurus celebrates its 6th anniversary, it embarks on a new chapter with the launch of Betasaurus Global in Dubai. This milestone, combined with their impressive achievements, strategic partnerships, and new office space, solidifies Betasaurus's position as a leader in the digital marketing industry. Guided by visionary founder Mohit Badaya and driven by a talented team, Betasaurus is poised to continue empowering businesses with innovative digital marketing solutions, both locally and internationally. https://betasaurusglobal.com/
If you have any objection to this press release content, kindly contact pr.error.rectification@gmail.com to notify us. We will respond and rectify the situation in the next 24 hours.