Copier Bazar India Pvt Ltd announces the expansion of its product line; introduces high-quality toners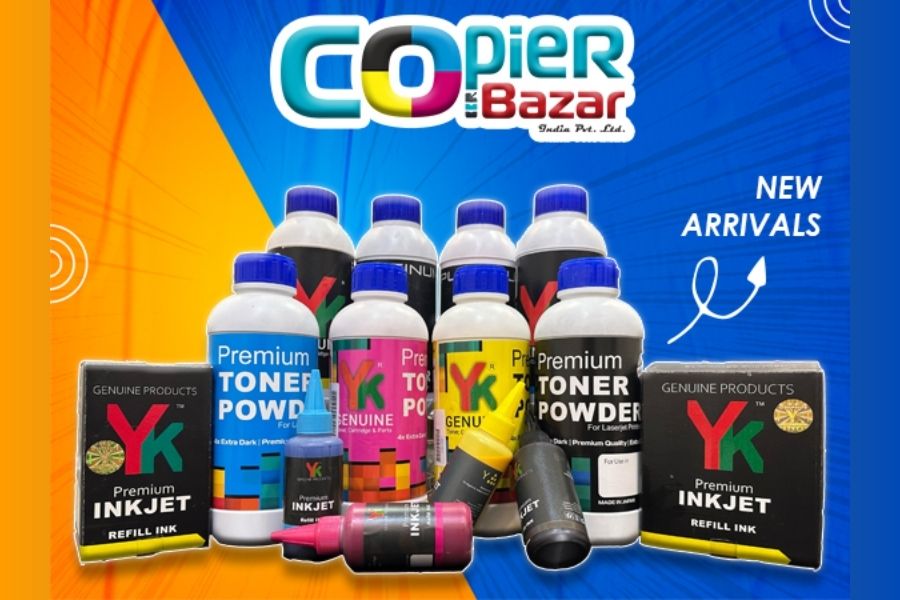 Copier Bazar India Pvt Ltd introduces high-quality toners​
New Delhi (India), August 5: Renowned brand in the copier and printer industry, Copier Bazar India Pvt Ltd recently announced the impressive expansion of its product portfolio with the introduction of high-quality toners imported directly from Japan. Since its establishment in 2020, Copier Bazar has become synonymous with excellence, offering a wide range of copiers, printers, inks, toners, and cartridges at competitive prices. The recent introduction of premium Japanese toners further strengthens Copier Bazar's commitment to delivering top-notch products to its valued customers.
On recognizing the potential of online platforms to serve customers more effectively, Copier Bazar soon forayed into the e-commerce space. By embracing this approach, the company extended its presence across India, providing photocopier and printer spares, as well as other products, at remarkably low prices with convenient cash-on-delivery services.
What sets Copier Bazar apart from its competitors is its unwavering dedication to customer satisfaction. Before a product reaches the customers' hands, it undergoes rigorous testing and customization to meet specific requirements. The brand offers Compatible Toners, which deliver the same high-quality performance as OEM or original toners, ensuring optimal printing results.
Commenting on the latest product launch, Keyoor Khandelwal, Director of Copier Bazar, said, "We are thrilled to introduce our latest range of high-quality toners to our esteemed customers. The overwhelming response from them motivates us to continuously elevate our product offerings."
Copier Bazar's commitment to excellence is driven by its core principles which include maintaining the highest levels of quality and authenticity. The brand ensures reliable and top-notch solutions that precisely meet its customers' needs. One of its key products is YK inkjet-compatible inks which are used in major inkjet printer brands present across India. Additionally, it offers a wide variety of copier and printer spare parts for businesses in different sectors. With an extensive product range, customers can find the perfect fit for their printing setups, be it any commercial printer points or copier shops.
Driven by a customer-centric approach, Copier Bazar has established a user-friendly online platform that ensures a seamless and convenient shopping experience. Customers can easily browse, select, and order products from the comfort of their offices or homes. To further enhance customer satisfaction, the brand emphasizes Efficient Customer Support, promptly addressing inquiries and concerns to provide immediate assistance whenever required.
In line with its corporate responsibility, Copier Bazar places a strong emphasis on Sustainability, integrating eco-friendly practices into its operations to contribute to environmental preservation. The brand is dedicated to continuous improvement and innovation, constantly pioneering advancements to remain at the forefront of the industry. Additionally, Copier Bazar actively engages with local communities through community engagement initiatives, collaborating to make a positive social impact and give back to society. With a commitment to quality and sustainability, Copier Bazar further solidifies its position as a trusted partner for businesses seeking cutting-edge solutions.
Pushing the boundaries of innovation, Copier Bazar has firmly etched its name in the hearts of customers all across India. Serving their needs effectively and efficiently through its user-friendly online platform, Copier Bazar has become a renowned name in the copier and printer industry.
For more information about Copier Bazar and its product offerings, please visit www.copierbazar.com 
If you have any objection to this press release content, kindly contact pr.error.rectification[at]gmail.com to notify us. We will respond and rectify the situation in the next 24 hours.