Empowering Financial Futures: The Journey of WealthifyYou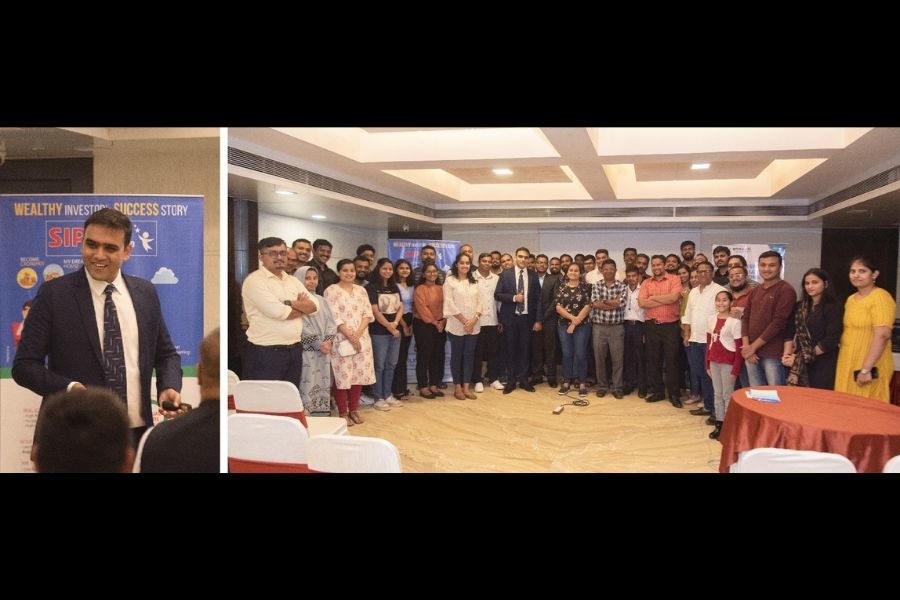 In a world where financial security and planning are paramount, WealthifyYou has emerged as a guiding light for individuals and families, steering them toward a more stable and prosperous future. Established in 2014 by Denzil Dsouza, a Certified Financial Goal Planner, Company Secretary, and L.L.B, WealthifyYou has carved its name as a prominent financial advisory firm, serving as a beacon of empowerment for countless lives.

With an unwavering commitment to assisting people in realizing their financial aspirations at every life stage, WealthifyYou has grown to become a trusted partner for over 160 families and 350 clients. Managing assets exceeding 35 crores, the firm's mission is to democratize financial freedom and financial planning, making it accessible to everyone while facilitating wise investments that bridge the gap between present enjoyment and future security.
Mr. Dsouza's vision has materialized into a personalized approach that caters to the diverse needs of individuals. From tax assessment to early retirement strategies, from debt management to crafting plans for children's education or grand weddings, WealthifyYou stands by its clients in every pivotal moment. Whether it's the pursuit of a dream house, a coveted car, global travel adventures, philanthropy, or the accumulation of wealth, the firm's tailored recommendations illuminate the path.
In acknowledgment of the modern digital landscape, WealthifyYou has embraced technology, allowing clients to access their investments through a dedicated app and web portal. This digital convenience aligns with the fast-paced lives of today and ensures that financial management remains at one's fingertips.
At the heart of WealthifyYou's mission lies an ambitious goal: to empower 100,000 families to lead dignified and financially secure lives, free from the specter of monetary concerns. This aspiration is underpinned by a vision to become India's most sought-after financial advisory firm, with a strong emphasis on customer-centricity and a commitment to making financial freedom & planning a reality for all, irrespective of their current financial status.
Located in Mumbai, the firm's headquarters resonate with its commitment to a brighter financial future for all. The team at WealthifyYou can be reached via email at support@wealthifyyou.com or by phone at +91 7738997997.
As we traverse the intricate paths of fiscal stability, WealthifyYou stands tall as a guide, mentor, and partner, ushering us toward the promise of financial freedom. With a resolute determination to empower lives, this establishment continues to script success stories, one family at a time.
For more information, please visit: www.wealthifyyou.com
If you have any objection to this press release content, kindly contact pr.error.rectification[at]gmail.com to notify us. We will respond and rectify the situation in the next 24 hours.