From Millennium to Sannverse Railtech: Ushering in a New Era of Rail Technology and National Infrastructure Advancement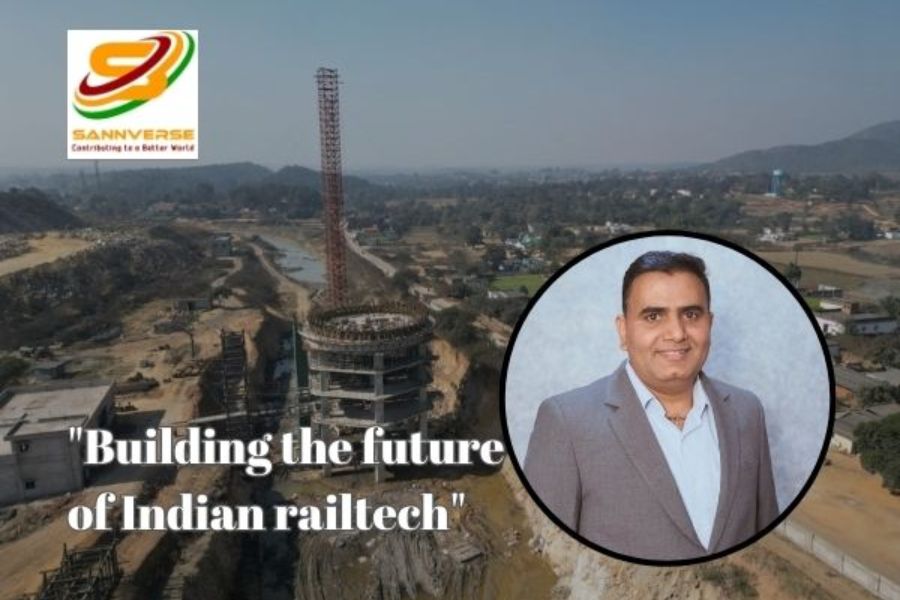 Mr. Sanjeet Sharma, Founder and Chairman of Sannverse Group
New Delhi (India), September 6: Sannverse Railtech Private Limited, previously known as Millennium Group, has embarked on a transformative journey in India's infrastructure and rail technology landscape. Having evolved from its former identity as Millennium Infra and Realty Projects Pvt. Ltd., Sannverse has emerged as a pioneering force in rail technology and infrastructure development. The organization is committed to reshaping India's infrastructure through exemplary projects and visionary leadership, aiming to leave a lasting impact on the nation's economy while empowering its youth.
The evolution from Millenium to Sannverse Group aims to amplify and reintroduce quality operations and infrastructural development brands in India. At present, the company operates across sectors like infrastructure, utilities, real estate, and consulting. Sannverse, the conglomerate's name, indicates its unique capacity to learn, reason, and expand across industries, enabling the provision of fully integrated services. The journey of Sannverse is marked by significant milestones that highlight dedication and achievements. Motivated by various factors, the conglomerate is poised for success in the coming decade.
"We aspire to make significant contributions to the nation's GDP and infrastructure development. With our collaborative efforts, we aim to become leaders in our market segment within the next five years."
– Sanjeet Sharma, Founder and Chairman, Sannverse Group
Under its former name, Millennium Group, the company spearheaded significant projects across the water, oil, gas, and road sectors throughout India. The company's future appears bright with a refreshed team and vision. Sannverse demonstrated an entrepreneurial spirit that resulted in successful ventures in retail, e-commerce, education, and IoT-based solutions for the public and private sectors, in addition to rail technology.
At the center of this transformation is the visionary leader, Mr. Sanjeet Sharma. His fervor for rail technology and his vision for advancing Indian infrastructure set the stage for his impactful journey. Drawing inspiration from his time at Indian Railways, Mr. Sharma discerned the pivotal role of value-centric business models in expanding markets.
His exploration spanned a range of industries, including defense, space, agritech, real estate, and automation, all underpinned by innovation and leadership. His journey from modest origins to extraordinary triumph instilled invaluable insights. With the ambition of establishing a conglomerate that fosters employment opportunities for India's youth and contributes to GDP growth, Mr. Sharma's dream is progressively becoming a reality.
Explaining their new identity, Mr. Sharma emphasized their unwavering commitment to innovative rail technology and superior infrastructure. Sannverse Railtech Private Limited, under Mr. Sharma's guidance, is set to revolutionize India's infrastructural landscape. His expertise in rail technology, strategy, and innovation propels this transformative mission aimed at shaping a brighter future for India and empowering its young workforce.
For more information, please visit – https://sannverse.com/
If you have any objection to this press release content, kindly contact pr.error.rectification[at]gmail.com to notify us. We will respond and rectify the situation in the next 24 hours.