GVBL announces Legends Success Convention 2023 brought to you by Snigdha's Events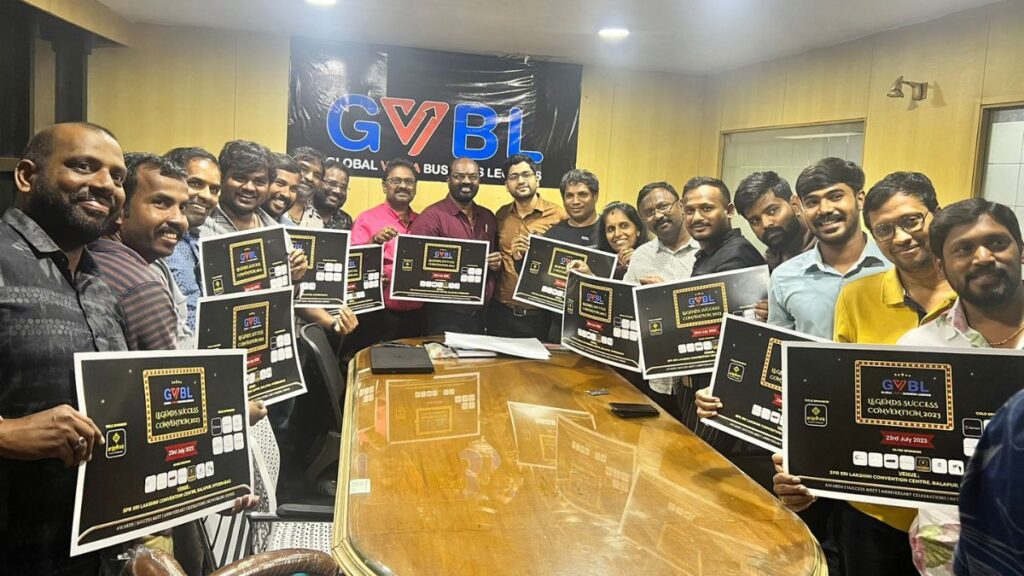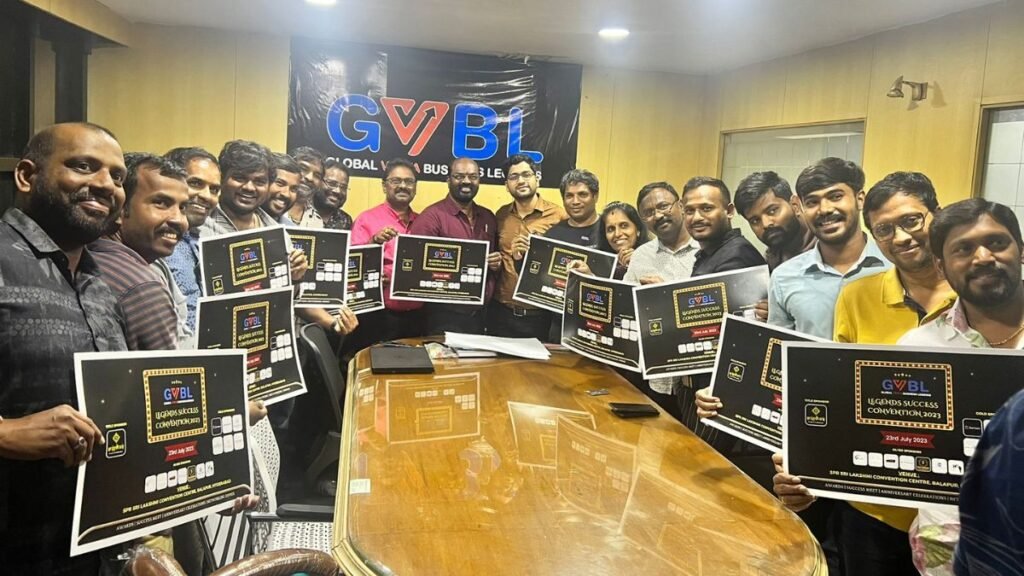 Hyderabad (Telangana) [India], July 22: Global Vysya Business Legends (GVBL) is set to host its highly anticipated Legends Success Convention 2023 on July 23, 2023, at the prestigious SPR Sri Lakshmi Convention Centre in Balapur, Hyderabad. This one-of-a-kind convention aims to bring together Arya Vysya Business Entrepreneurs from all corners of the world onto a unified platform, fostering the exchange of ideas, the improvement of skills, and the development of a thriving Vysya business community worldwide. GVBL, a brainchild of nine visionary founders led by Mr. Rajashekhar Manchi, has been instrumental in creating diverse opportunities for its members to grow their businesses, form strategic partnerships, and establish meaningful connections with fellow Vysya professionals.
The Legends Success Convention 2023 promises to be an extraordinary event, featuring an Awards Night to recognize outstanding achievements, a Business Owners Roundtable with esteemed panellists sharing their expertise, and the exciting announcement of New Governing Council Members for all 2 chapters. Attendees will also have the opportunity to partake in a Networking Dinner and other celebratory activities. The poster for GVBL Legends Success Convention 2023 was launched at GVBL Corporate Office, Hyderabad, by Global Founders Kacham Ramu, Sreekanth Katakam, Nagesh Kumar & Radha Kiran Chikoti along with the Representatives of the Sponsors and GVBL.
Mr. Rajashekhar Manchi, Global CEO of GVBL:
As the driving force behind GVBL, Mr. Rajashekhar Manchi's exemplary vision and leadership have been pivotal in helping members increase their businesses through a highly effective referral marketing program. Under his guidance, GVBL has provided invaluable digital tools, Business Development Training, and Technology Assistance, ensuring best practices that nurture exponential business growth. Mr. Rajshekhar Manchi's unwavering commitment to fostering a culture of collaboration and mutual support among Vysya business owners has significantly contributed to the success of GVBL.
Honoring Legends: Join us as we applaud the trailblazers and visionaries who have achieved remarkable milestones in their businesses. Let's celebrate their journey to success and draw inspiration from their stories.
Global Networking: The convention is your opportunity to expand your network beyond boundaries. Connect with entrepreneurs from different corners of the world, share ideas, and explore collaborations that can shape the future of your business.
Empowering Insights: Prepare to be enlightened by industry experts and thought leaders as they share valuable insights and strategies for business growth. It's your chance to gain knowledge that can propel your ventures to new heights.
Unforgettable Experience: We promise you an evening filled with excitement, camaraderie, and celebration. The GVBL Legends Success Convention 2023 is a platform to make memories, create friendships, and forge partnerships that last a lifetime.
The Generous Sponsors:
GVBL Legends Success Convention 2023 owes its grand success to the generous support of esteemed sponsors who share the mission and values of GVBL. The sponsors for the event are as follows:
Title Sponsor:
– Snigdhas Events & Celebrations, represented by Legend K Nagesh Kumar
Gold Sponsors:
A) Legend Vinay Addagiri of Aertsen Interiors
B) Akhil Dacha of Mahalakshmi Jewellers
C) Legend Sridhar Mahankali of Vaishnavi Interiors
D) Legend Satish Terela of Shubhakaarya Catering & Events
E) Legend N C Anil Kumar of Hanuman Enterprises ( HVAC Solutions)
F) Legend Satish Kusanagottu of Columbus Travels
G) Legend Kranthi of Maruthi Infra & Developers
Silver Sponsors:
A) Lady Legend Tejaswini Gangishetty of Simplify Home
B) Legend Shyam Madugula of True Wheels & Technologies
C) Legend Santosh Akula of Sri Kavya Sanitation
D) Legend Naresh Gupta Madishetty of Sri Venkateshwara Tours & Travels
E) Legend Chaitanya Vankayala of Vasavi Online Services
F) Legend Lakshman Daitha of Sree Caterers & Events
G) Legend Suman Amaravadi
H) Legend Bhanu Chander Shivuni of Bhanu Creatives – Digital Photography
I) Legend Kishore Thatikonda of Srushti Designs
Supported By:
A) Legend Sandeep Singarikonda of Gozars
B) Legend Vinay Bodla of ABK Internet Private Ltd
C) Legend Srinivas Chikatimalla of Dev Vastu
D) Legend Shyam Mittapalli of Photo Craze
E) Legend Santosh Vuppal of Shree Traders
The GVBL Legends Success Convention 2023 is an unparalleled opportunity for Vysya business minds to come together, exchange valuable insights, and explore new possibilities. This event celebrates the achievements of Vysya entrepreneurs while fostering a culture of collaboration, growth, and innovation within the community.
About GVBL:
Global Vysya Business Legends (GVBL) is a unique business development platform dedicated to empowering Arya Vysya business owners worldwide. Founded in 2022 by nine visionary entrepreneurs, GVBL facilitates networking opportunities, skill development programs, and collaborative initiatives, enabling members to grow their businesses and form lasting connections.
If you have any objection to this press release content, kindly contact pr.error.rectification[at]gmail.com to notify us. We will respond and rectify the situation in the next 24 hours.