Hathway Revolutionizes Streaming by Unlocking Infinite Entertainment Today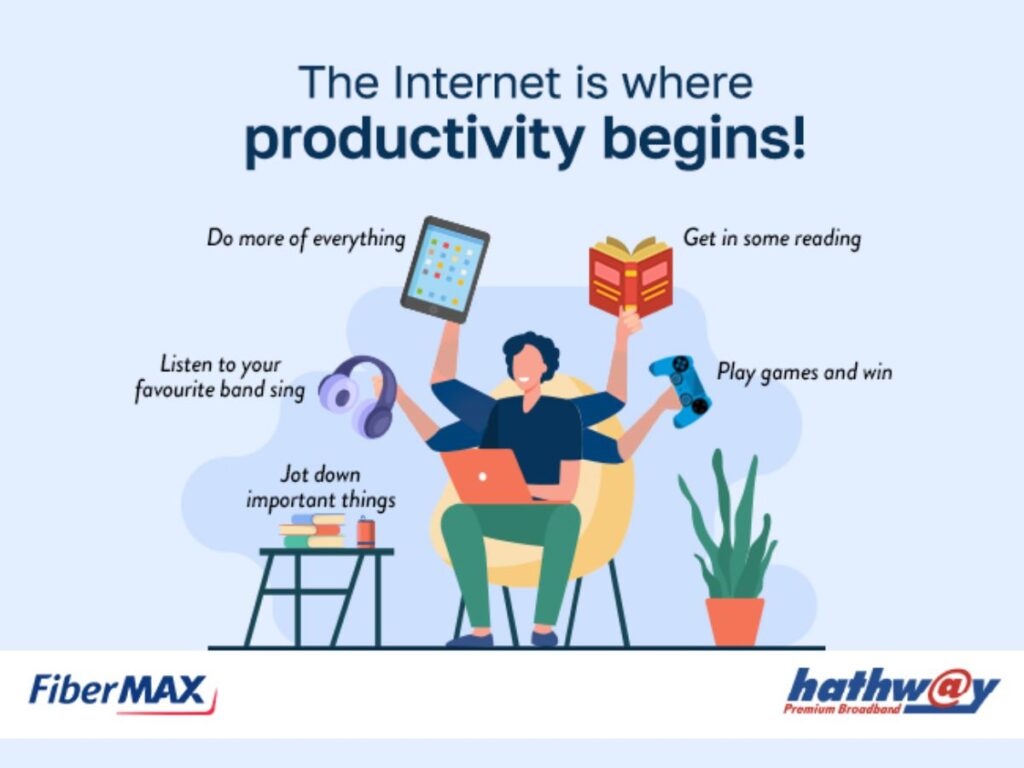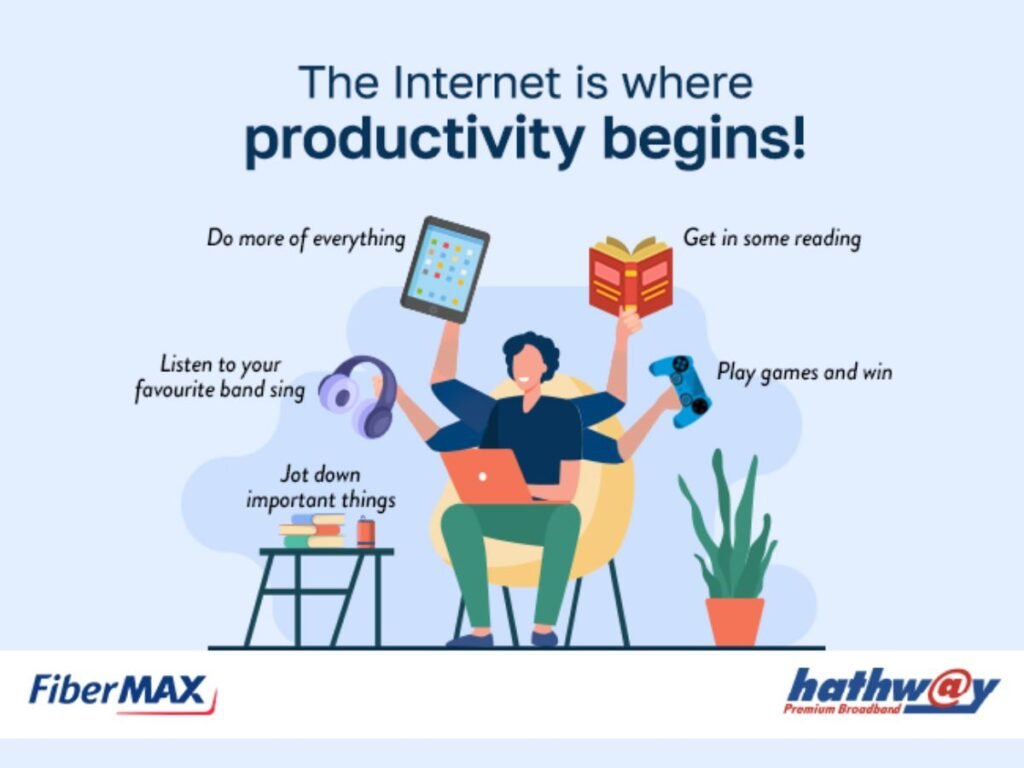 New Delhi (India), June 19: Entertainment enthusiasts seeking uninterrupted entertainment can rely on Hathway Premium Broadband, the leading provider of seamless streaming experiences. Hathway understands consumers' insatiable appetite for fascinating dramas, thrilling series, and blockbuster movies, as well as the need for a reliable internet connection to fuel marathon viewing sessions. With a focus on avid bingers, Hathway introduces truly unlimited data plans designed to cater to their streaming needs.
Hathway's truly unlimited data plans eliminate the worry of hitting data caps or missing out on the next episode of a favourite show. Consumers can now immerse themselves in their chosen content without any restrictions, indulging in a world of unlimited entertainment. The premium broadband service provider offers pocket-friendly internet plans tailored specifically to cater to the needs of heavy bingers.
To deliver an unparalleled streaming experience, Hathway leverages its state-of-the-art fiber-to-home technology, setting it apart from traditional copper-based connections. At the heart of this technological marvel lies the use of fibre-optic cables, which transmit data through pulses of light, revolutionizing the way information is transmitted.
Unlike copper cables that are susceptible to signal degradation and interference, fibre-optic cables provide a robust and reliable connection, ensuring that users receive a consistently high-quality internet experience. By harnessing the power of light, data travels at incredible speeds, allowing for faster and more efficient transmission.
In addition to its speed and reliability, fibre-optic technology also offers enhanced security. The data transmitted through fibre-optic cables are highly resistant to interception, providing users with peace of mind and ensuring their online activities remain private and protected.
Hathway's commitment to delivering a truly exceptional streaming experience is evident in its investment in fiber-to-home technology. Here are a few extras that make Hathway a truly Premium Broadband service provider.
Free-to-Use 5 GHz Dual-Band Wi-Fi Router:
Hathway Premium Broadband goes the extra mile by offering a free-to-use 5 GHz dual-band Wi-Fi router to its customers. This advanced router provides faster and more reliable connections, minimizing interference and ensuring optimal performance. Users can enjoy high-speed internet connectivity throughout their homes, even in areas prone to signal congestion.
Zero Installation Charges:
To make the switch to Hathway even more enticing, the company offers zero installation charges. This means that users can get started with Hathway's premium broadband service without paying any additional costs. The hassle-free installation process ensures a smooth experience for customers to start enjoying their favourite shows and movies.
Prepaid Plans for Better Control:
Hathway Premium Broadband offers prepaid plans to empower users with greater control over their monthly expenses. Unlike other postpaid plans that often lead to unexpected bills, prepaid plans allow users to manage their usage and expenditure. This flexibility ensures that consumers have full control over their internet usage and can adjust their plans according to their needs.
Same-Day Complaint Resolution and Proactive Restoration:
Hathway Premium Broadband prioritizes customer satisfaction by providing prompt complaint resolution. With same-day complaint resolution, users can rest assured that any issues or concerns will be addressed promptly and efficiently. Additionally, the company takes a proactive approach to restoration, ensuring that any service disruptions are quickly resolved to minimize downtime for customers.
24/7 Customer Care and Chatbot Support:
Customer support is a cornerstone of Hathway's service. The company offers 24/7 customer care support, ensuring that users can seek assistance at any time. Hathway also leverages chatbot technology to provide instant resolution to common queries and concerns. This round-the-clock support system ensures that Hathway is committed to providing its customers with the best possible support and Users can always count on getting the support they deserve.
Quick Recharge with Multiple Payment Options:
With its user-friendly website and intuitive mobile applications, Hathway has made the internet recharge process super easy. Customers can select the most convenient method that suits their preferences. Whether it's using popular online wallets, credit/debit cards, net banking, or UPI payments, Hathway has integrated these secure and trusted payment gateways to provide a seamless experience.
| | |
| --- | --- |
| Features | Benefits |
| Truly unlimited data plans | Eliminates the worry of data caps or missing out on favourite shows |
| Fiber-to-home technology | Provides reliable and stable internet connection directly to the home |
| Affordable internet plans | Pocket-friendly options tailored for dedicated viewers |
| Blazing internet speed up to 300 Mbps | Buffer-free streaming and immersive entertainment experience |
| 24×7 chatbot and dedicated customer support | Instant troubleshooting |
| Hassle-free recharge options | Convenient and seamless process for topping up accounts |
Hathway Premium Broadband is at the forefront of revolutionizing the streaming experience for entertainment enthusiasts. By offering truly unlimited data plans, Hathway ensures that users can immerse themselves in uninterrupted entertainment.
Don't settle for ordinary streaming. Choose Hathway Premium Broadband and unlock a world of infinite entertainment today.
If you have any objection to this press release content, kindly contact pr.error.rectification@gmail.com to notify us. We will respond and rectify the situation in the next 24 hours.