How Catalyst IQ is Revolutionizing Recruitment through Elite Networks and Forward-Thinking Strategies?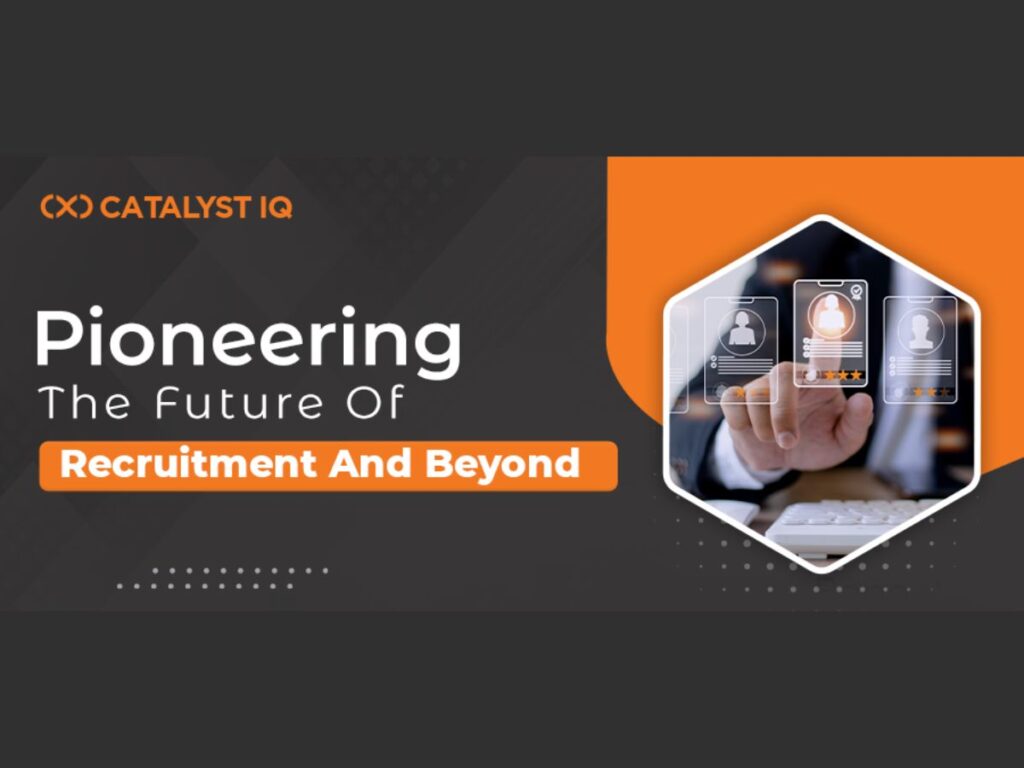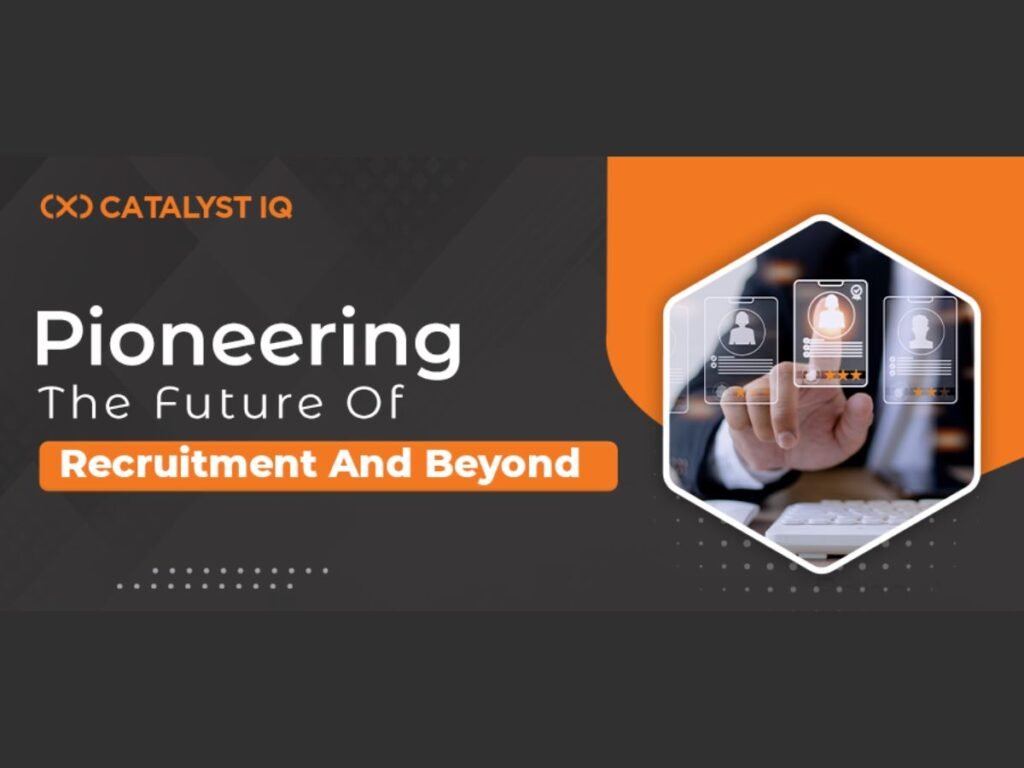 New Delhi (India), September 29: To stand out in the contemporary recruitment landscape, the talent acquisition process needs to perfectly blend innovation and precision. Founded by forward-thinking technocrats, Catalyst IQ is emerging as a trendsetter in redefining the recruitment paradigm by leveraging deep industry networks and adopting avant-garde strategies. As its Co-Founder & CEO, Mr. Siddharth Maholia points out, Catalyst IQ is not merely about filling positions. It is about aligning visionaries with executors, ensuring businesses are powered by the best in the industry. Their approach, backed by the expanse of their expertise, are setting unprecedented standards in recruitment and beyond. 
Elite Networks for Premium Recruitment
This is an era where the right talent can make or break a company's trajectory. Herein, Catalyst IQ stands unparalleled in its access to elite professional networks. Having developed deep-rooted connections among the top 100 startups and prestigious corporates, this company has become a goldmine of potential candidates, ready to drive organizational visions forward. But it's not just about vast networks; it's about the meticulous curation of that pool. Catalyst IQ's standout strategy ensures an astounding 90% match of candidates' experiences and skill sets to client requirements. This precision is achieved through a harmonious fusion of human intuition with technological prowess, setting them miles apart from conventional recruitment agencies. Their approach isn't just about meeting numbers; it's about ensuring each placement is a testament to quality, expertise, and alignment, solidifying their status as the go-to for premium recruitment. 
Bridging Dreams with Reality – The Mandate Allocation System
Every visionary enterprise seeks to transform its ambitions into tangible results. Catalyst IQ's unique Mandate Allocation System is becoming a linchpin for this transformation. This does not depend on any standardized approach; rather this has become a testament of the bespoke recruitment system they execute. Each mandate is meticulously entrusted to 3-4 recruiters, each a maestro in specific skill sets and industries. This ensures that every recruitment need is not just met, but exceeded with a fine-tuned selection process. The cornerstone of their commitment lies in their unwavering "source till we close" philosophy. It embodies Catalyst IQ's pledge to their clients, ensuring that the journey from identifying a need to onboarding the perfect candidate is seamless, efficient, and aligned with the client's vision. Through this innovative system, Catalyst IQ is not just fulfilling recruitment mandates; they're bridging the gap between aspirational dreams and operational realities. 
Serving Diverse Sectors with Expertise
You have to be versatile to thrive in the dynamic world of business today. This is a differentiating factor for Catalyst IQ in the recruitment realm. As Siddharth points out, their expertise isn't limited to a singular industry. Rather, it's a vast canvas, encompassing everything from nascent startups to stalwarts in the Fortune 500. From the pulsating world of e-commerce and the revolutionary healthcare sector to the ever-evolving realms of energy and automotive, Catalyst IQ's proficiency is transcending limits. What truly sets them apart is not just their extensive reach but the depth of insights they bring from each sector. By immersing themselves in the unique nuances of every industry, they ensure that their clients benefit from both breadth and depth. This diverse expertise positions Catalyst IQ as a trusted partner for companies across sectors, always ready to offer tailor-made solutions that resonate with the industry's heartbeat. 
Going Beyond Recruitment To Power Businesses Holistically
While recruitment remains their principal offering, Catalyst IQ's vision stretches beyond just placing candidates. Their mission encompasses a holistic empowerment of businesses, ensuring they thrive in every facet. Recognizing the profound impact that thought leaders and celebrities can have on brand gravitas, Catalyst IQ pioneers in connecting businesses with these influential personas. Whether it's to magnify a portfolio company's customer reach or elevate the allure of an event with a theme-based keynote speaker, their endeavours extend far beyond conventional recruitment spheres. It's this broader perspective that positions Catalyst IQ as not just a recruitment agency, but a comprehensive business growth partner. Their services are intricately designed to cater to multifaceted business needs, from strategic collaborations with startups to preparing mid-market management for pivotal board positions. With Catalyst IQ, businesses aren't just hiring; they're evolving, expanding, and excelling. 
The Efficiency Edge Through Swift Turnaround Time
The Catalyst IQ team believes that time is the most coveted asset in today's rapidly shifting landscape of business. This is particularly exhibited in their operational efficiency; a fact endorsed by some astounding statistics. Junior roles are sealed in less than a day, mid-level positions wrapped up within a month, and senior leadership roles finalized in a mere 60 days. Such expediency is not a result of haste but a harmonious blend of dedication and a well-oiled process. Catalyst IQ's commitment to their "source till we close" mantra ensures a relentless pursuit until the perfect match is found. This swift yet meticulous approach distinguishes them in the recruitment arena, offering clients the dual advantage of speed and quality. Catalyst IQ's brisk turnaround is more than just efficiency; it's a strategic edge for businesses ready to soar.  
Propelling Forward with Catalyst IQ
In an era where precision meets pace, Catalyst IQ can be the chosen partner for businesses seeking exceptional talent. By weaving technology with human insight, and breadth with depth, they are redefining recruitment standards.
Catalyst IQ has now emerged as one of the leading new age recruitment and consulting agencies providing staff augmentation solutions, with specialization in Mid to Senior level leadership hiring primarily covering Junior to Senior Tech and Non-tech roles. Ranging from Junior level positions such as Backend Engineers at Dream11 & Designers at Zee5 to Mid-level positions such as Product Designers at Paytm, Engineering Managers at CoinSwitch & Product Managers at Zolve & WeRize, Catalyst IQ has an in-depth expertise across lateral hiring.
With a rich reputation of working closely with clients to source top tier positions, they have powered various Senior level leadership roles for eminent companies such as VP, AVP, Director-Product Managers at Paytm; AVP Infrastructure at Dream11; Heads of Engineering, Finance, HR, and Product at CoinDCX; Heads of Engineering, Finance, Marketing, Product, and Design at Sugarbox; Director Infrastructure at Zee5; Heads of Design at Zolve; Heads of Finance at WeRize and Mexico CEO, Europe Head, Heads of Marketing & Global Growth & VP at Whitehat Jr.
What distinguishes Catalyst IQ is their extensive expertise and profound grasp of the diverse innovations and technologies adopted by startups throughout the industry with a well-established track record spanning recruitment successes across sectors such as Fin-tech, Ed-tech, Health-tech, Agri-tech, and many others.
Their approach is ensuring that the future of recruitment is not just promising; it's already here.
Know more about Catalyst IQ at www.thecatalystiq.com
If you have any objection to this press release content, kindly contact pr.error.rectification@gmail.com to notify us. We will respond and rectify the situation in the next 24 hours.