IBC Media launches Digital India Alt Hack, Delhi, 4th in its series of on-ground education bootcamp for student developers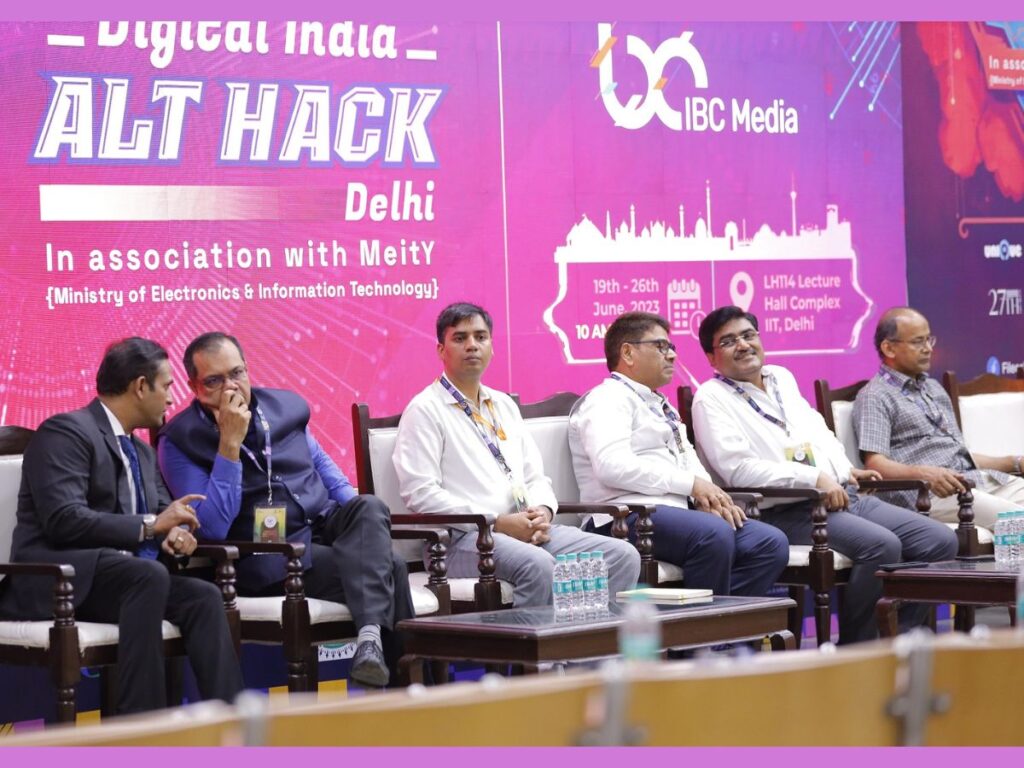 New Delhi (India), June 21: IBC Media, a pioneer in emerging technologies launched its Digital India Alt Hack in Delhi on Monday, 19th June, 2023 at India's premier technology institute – IIT Delhi.
The inaugural day was marked by an impressive VVIP line which included Prashant Mittal (Director NeGD, Digital India Corporation (DIC), MeitY, Ashutosh Kumar & Arpit Srivastava, Assistant Director, Ministry of Skill Development & Entrepreneurship, Government of India, Prof P K Jain, Director, IIT BHU, Prof Sunil Jha, Director.
Polkadot, a flagship project of Web3 Foundation and Parity Technologies which facilitates a fully-functional and user-friendly decentralized web, is headline sponsor. Urban Osvald (DevRel) at Parity Technologies delivered a keynote address where he emphasized the importance Web 3 and emerging.
 A highlight of the event were two women panels which explored perspectives on "Women in Emerging Technologies" A fireside chat on the topic "Creating Impact: How Women are Transforming Industries through Tech" with Clara Tsao (COO & Founding Officer), Filecoin, Olga Kamenskaya (CMO), Web3 DNA with moderator Ovia Seshadri, Coin DCX explore inclusivity and new frontiers in emerging technologies led by women.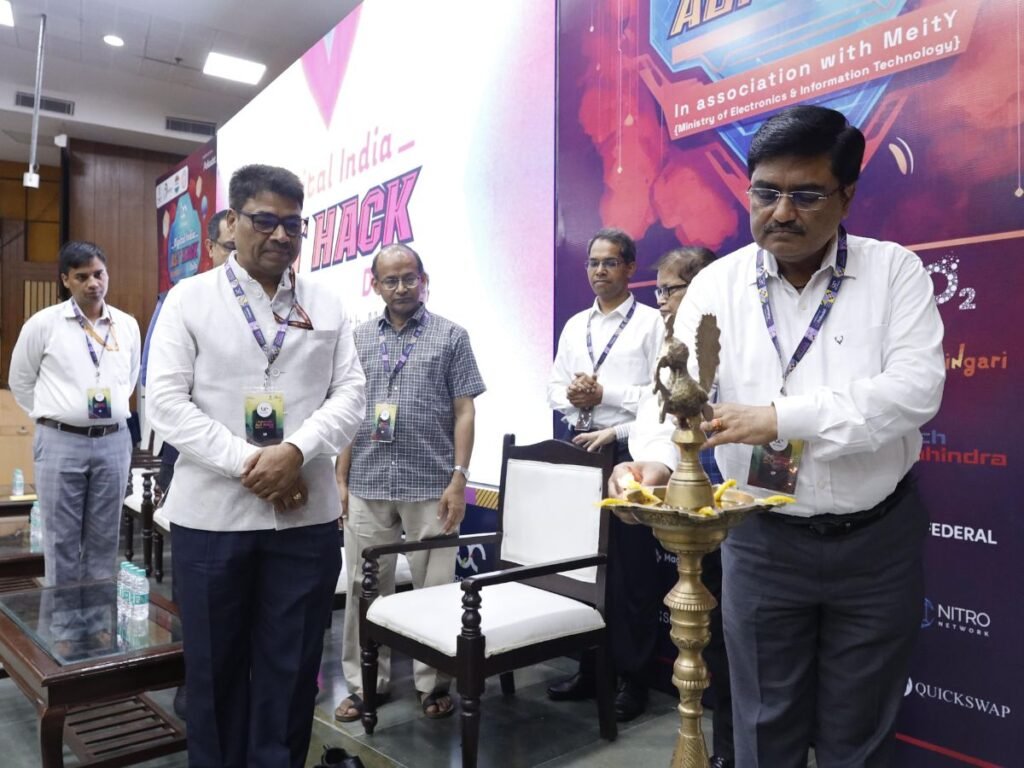 Another insightful panel that was part of Digital India Alt Hack, Delhi has a lineup of women leaders from emerging technologies. Panelists were Himani Agarwal (Country Head), Azure, Microsoft India, Aastha Grover (Head- Strat up), Invest India, Shailna Verma (General Manager; Head – Industrial Metaverse Practice), Tech Mahindra, Prof Priya Vasistha (Dept of Mechanical Engineering), IIT Delhi, with Abhishek Pitti (Founder & CEO), IBC Media as Moderator). The panel touched upon game-changing perspective on bridging gaps in upskilling women developers, encouraging women to ride the emerging technology wave, inclusion and the current trends in this space.
Abhishek Pitti, Founder & CEO, IBC Media, mentioned, "We are proud to present the fourth edition of Digital India Alt Hack to Delhi. The training program is specially designed for students to support them in upskilling and becoming well-versed with new-age emerging tech. It is a great opportunity for students, who are our next-gen, to be guided by industry pioneers and mentors, gain first-hand practical experience beyond the classroom to be future-ready for Web 3.0."
Prashant Mittal (Director NeGD, Digital India Corporation (DIC), MeitY said: This is a kind of competition called Alt Hack. Students learn and ideate. This kind of an initiative has immense benefits for students. Only reading is not effective, its programs like these where students learn hands-on.:
JaIjeet Bhattacharya, President, Centre for Digital Economy Policy Research said: We deal with regulations and policy of emerging technologies. The fuel of technology is skill building which is still very low in India, e.g. Web 3.0. Programs like Atl Hack will help us bride this gap, enable upskilling, entrepreneurship , build business model.It will give us technology savvy minds as well as tech entrepreneurs.
Prof P K Jain, Director, IIT BHU expressed his perspective: "This is a wonderful initiative. It helps students learn about new technologies. Students can open their minds to learn things, as technology is ever changing. Today its all about AI and quantum computing. Students will learn about blockchain which is an emerging area and will definitely make an impact. We should make our students future- ready."
Prof Sunil Jha, Director of Foundation for Smart Manufacturing, IIT, Delhi said: The dimensions of engineering are changing, its imperative to understand new technologies. IBC Digital India Alt Hack is doing this, and the association with IBC Media, Industry and IIT is very significant. Technology and only reading, understanding and knowledge is available to everybody. It's crucial how we apply it, use it and implement it. Events like IBC Digital India Alt Hack prepare our students for this."
IBC Digital India Alt Hack Delhi will onboard student developers from Delhi's reputed engineering colleges into its 8-day program which includes Orientation, Education & Training, Ideation and Guided Building with trainers. Student developers will learn about blockchain, Web 3 concepts, use cases and ideate from their learnings. 3 winning teams will be selected by jury panel on the last day of the education bootcamp (Day 8) for "Best Ideas" and awarded certificated by IBC Media.
Digital India Alt Hacks are the starting point of IBC Media's Internship Program which flows into IBC CEP (Continuous Education Program) where students deep-dive into Web 3.0 technologies through online sessions held by experts in the field. Student developers continue to build on their Web 3.0 ideas from the IBC Alt Hacks, progressing in their journey towards MVP (Minimum Viable Product) and become eligible for grants as part of the IBC Internship Program. 
If you have any objection to this press release content, kindly contact pr.error.rectification@gmail.com to notify us. We will respond and rectify the situation in the next 24 hours.