India's Leading Manufacturer in the Chemicals Industry: A Profile of Excellence  Anabond: India's Leading Manufacturer in the Chemicals Industry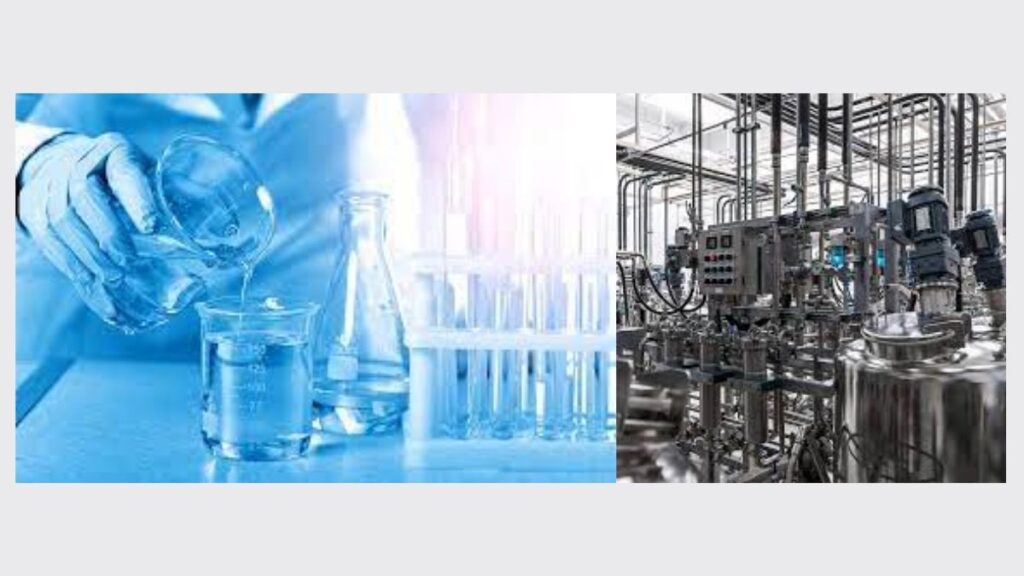 Chennai (Tamil Nadu) [India], June 27: Welcome to Anabond, the pioneer and trendsetter in the chemical industry across India. With our extensive expertise in anaerobic, silicone, polymer, epoxy, polyurethane, and related chemical technologies, we have established ourselves as the go-to brand for high-quality chemical solutions. As the first manufacturer of anaerobic adhesives in the country, we have played a crucial role in substituting imports and supporting the growth of domestic industries.
Anabond Industry: Serving Diverse Sectors with Excellence
Anabond caters to a wide range of industries, offering tailored chemical solutions to meet their unique requirements. Our products find applications in various sectors, including:
1.Aerospace: We provide cutting-edge adhesives and sealants for aircraft assembly, maintenance, and repair, ensuring optimal performance and safety.
2.Automotive: Our high-performance chemicals are utilized in automotive manufacturing, assembly, bonding, sealing, and other critical applications, enhancing durability and efficiency.
3.Construction: Anabond offers a comprehensive range of products for construction purposes, including adhesives, coatings, and sealants, ensuring strong and long-lasting bonds in infrastructure projects.
4.Electronics: With our silicone, epoxy, and polyurethane solutions, we cater to the electronics industry, providing insulation, protection, and bonding in electronic components and devices.
5.Export Market: Anabond serves the international market, exporting its superior chemical products to various countries worldwide, maintaining the same quality standards and reliability.
6.General Maintenance: Our chemical solutions are utilized in general maintenance applications across industries, providing efficient and effective solutions for repair, maintenance, and reliability improvement.
7.Manufacturing and Assembly: Anabond's expertise in adhesives, sealants, and coatings is utilized in manufacturing and assembly processes across multiple sectors, ensuring strong and reliable bonds.
8.Medical: We offer specialized adhesives and sealants for medical applications, meeting the stringent requirements of the healthcare industry and enabling advanced medical device manufacturing.
9.Railways: Anabond's adhesive and sealant solutions find application in the railways sector, providing excellent bonding, sealing, and vibration-dampening properties for railway infrastructure and rolling stock.
10.Screen Printing: Our screen printing products deliver high-quality and durable prints, ensuring exceptional performance in the printing industry.
11.Vehicle Construction: Anabond provides adhesive and sealant solutions for vehicle construction, meeting the demanding requirements of the automotive industry for bonding, sealing, and noise reduction.
Comprehensive Product Chemistry for Diverse Applications
Anabond offers a wide range of chemical solutions catering to various industries and applications. Our product chemistry includes:
1. Anaerobic: Our expertise lies in anaerobic adhesives, providing strong and durable bonds for threaded fasteners, retaining compounds, and gasketing applications.
2. Cyanoacrylate: We provide high-performance cyanoacrylate adhesives known for their instant bonding properties, suitable for a wide range of materials.
3. Acrylic: Anabond's acrylic adhesives offer excellent bonding strength and versatility, suitable for various substrates and applications.
4. Epoxy: Our epoxy solutions provide exceptional bonding, coating, and encapsulation properties, ensuring durability and protection in demanding environments.
5.Rubber: Anabond offers rubber-based adhesives and sealants, providing flexibility, elasticity, and superior bonding for rubber-to-rubber or rubber-to-metal applications.
Butyl Rubber
Curing Rubber
6.Silicone: We provide silicone-based products, known for their excellent thermal, electrical, and weather resistance properties, widely used in electronics, automotive, and construction sectors.
7.Polyurethane: Anabond's polyurethane solutions offer exceptional adhesion, flexibility, and resistance to chemicals and environmental conditions, suitable for a wide range of applications.
8.  MS Polymer: Our MS Polymer-based adhesives and sealants provide excellent bonding and sealing properties, with high UV resistance and durability.
9. Much more from Anabond such as MMA adhesives, Hot melt adhesives and Custom Chemistry for all industries.
Anabond Application: Meeting Diverse Industry Needs
Anabond's chemical solutions find application in various industrial processes, including:
1.Thread Locking: Our anaerobic adhesives provide reliable threadlocking, preventing self-loosening and ensuring secure fastening.
2.Retaining: Anabond's retaining compounds are designed to bond cylindrical assemblies, providing high-strength retention and excellent load transmission.
3.Gasketing: Our gasketing products offer superior sealing and leak prevention properties, ensuring effective sealing in various applications.
4.Priming: Anabond provides primers that enhance the adhesion of substrates, preparing them for subsequent bonding or sealing processes.
5.Gap Filling: Our chemical solutions fill gaps and irregularities, ensuring tight and secure bonds between surfaces.
6.Lubrication and Vacuum Sealing: Anabond offers lubricants and vacuum sealants that reduce friction, prevent corrosion, and maintain airtight seals in critical applications.
7.Potting: We provide potting compounds that encapsulate and protect electronic components, offering excellent electrical insulation and mechanical stability.
8.Bonding: Anabond's adhesives create strong bonds between various materials, enabling efficient and reliable assembly processes.
9.Sealing: Our sealants offer reliable and long-lasting seals, protecting against moisture, dust, and other environmental elements.
10.Adhesive: Anabond's range of adhesives ensures effective bonding of different substrates, providing strength and durability.
11.Coating: We offer coatings that protect surfaces from corrosion, abrasion, and chemical exposure, extending the lifespan of critical components.
12.Encapsulation: Anabond's encapsulation solutions provide protection and insulation for sensitive electronic components, safeguarding them from harsh environments.
Choose Anabond, the leading manufacturer in the Indian chemical industry, to meet your diverse chemical needs. With our unparalleled expertise and comprehensive product range, we cater to industries such as aerospace, automotive, construction, electronics, medical, railways, and more. Our range of chemical solutions includes anaerobic, Anabond, cyanoacrylate, acrylic, epoxy, rubber, silicone, polyurethane, and MS polymer, ensuring we have the right product for your specific requirements.
Fill out the form, and our dedicated team will be in touch soon to discuss how Anabond can provide you with exceptional chemical solutions. Partner with us today and unlock the full potential of your industry.
If you have any objection to this press release content, kindly contact pr.error.rectification[at]gmail.com to notify us. We will respond and rectify the situation in the next 24 hours.