India's Number 1 Online Earning & Learning Platform by Millionaire Coach Nikhil Gambhir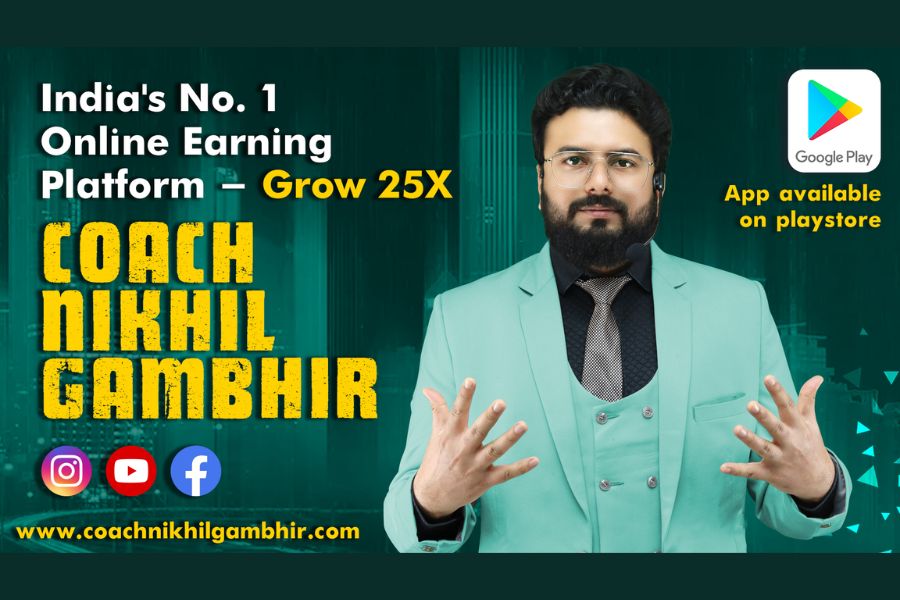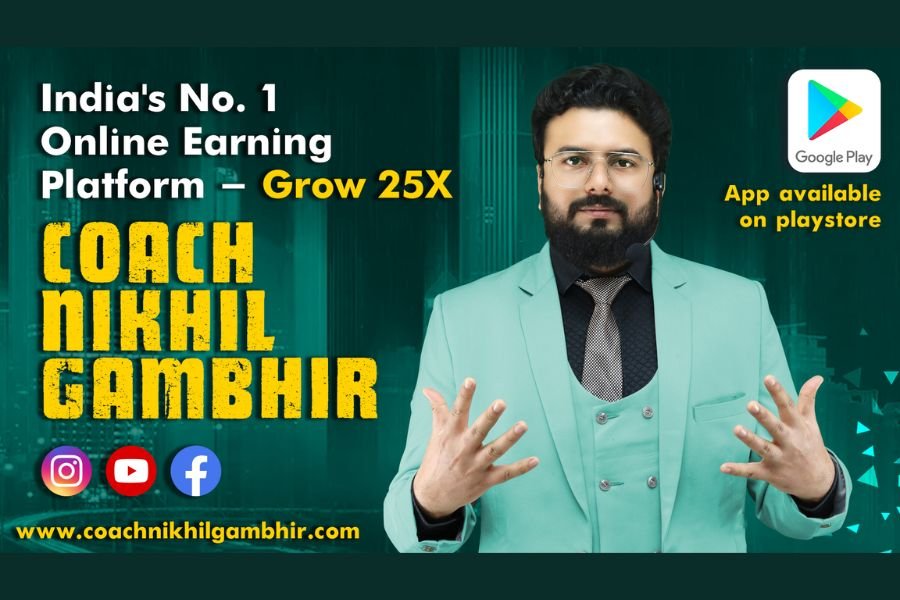 New Delhi (India), May 12: Here, we are going to talk about India's No. 1 affiliate program. The name of this biggest earning & learning platform is Grow 25X.
This has been established by the multi-millionaire coach – Nikhil Gambhir. The purpose of this platform is to create 10 lakh multi-millionaires in India. There are 150 Crores people living in India, but only a few are earning handsome amounts every month. If we talk about business & sales, there are more than 90% of people in India who don't have knowledge of business basics and business fundamentals.
Moreover, if we talk about the world's biggest scandal or scam, then it would be named the "Trap of Formal Education".
Everybody is killed by this scam every year. There is no school, college, or university that is giving you a guarantee for your career after eating your five years & 50 lakhs of rupees.
Everyone needs two things to be a successful businessman/Entrepreneur. The first one is an investment for the business and the second is practical business education. This platform is helping you to earn lakhs & learn for millions.
This platform helps people to earn investment amounts for their own businesses and learn to build business, marketing, sales, team, systems, automation, branches, franchises, multiplication, etc.
Grow 25X is providing you with leads of 50 lakhs in your five years journey. Even you get the community of Millionaire mindset people to open up their wings. Coach Nikhil Gambhir is helping every digital entrepreneur to make his fastest 1 crore and to build his business at 25X speed.
So Grow 25X has been listed as India's No.1 affiliate program because it is building Indian mindsets for multi-million startups. There are many things besides learning & earning, like a magazine featuring, a newspaper featuring, hall of fame interviews, visiting cards, trophies, certificates, prizes, laptops, iPhones, Bikes, Cars, houses, national & International trips, etc.
Nikhil Gambhir is the world's only sales mastery coach. He is on mission "Ab business karega India". His vision is to create 10 lakh job creators in India. Ultimately he is building a nation by creating potential entrepreneurs, making them multi-millionaires, and helping them grow at 25X speed.
This Grow 25X platform has been launched as an application on Play Store with the name "Coach Nikhil Gambhir". This is an international App and globally downloadable.
This application includes 1000+ pieces of training, Long Hours of Mastermind Sessions, 1000s of Business Models & ideas
1 lakh+ Business Stories & Examples, 5 years — Long term Memberships, 10000+ Channel Partners
25X Speed Hacks & Tricks, Training to make 8 & 9 Figures Incomes etc.
This application has been launched with a premium community ( group of Entrepreneurs ) just like LinkedIn. Coach Nikhil Gambhir has entered an agreement of partnership with the biggest brand – Unacademy.
In the end, grow 25X has become India's No. 1 online earning platform by Coach Nikhil Gambhir.
Visit the website – https://www.coachnikhilgambhir.com/
If you have any objection to this press release content, kindly contact pr.error.rectification[at]gmail.com to notify us. We will respond and rectify the situation in the next 24 hours.