KAIG Group Announces Utopiaa: A Premier Farmland Project near Bagepalli, Bengaluru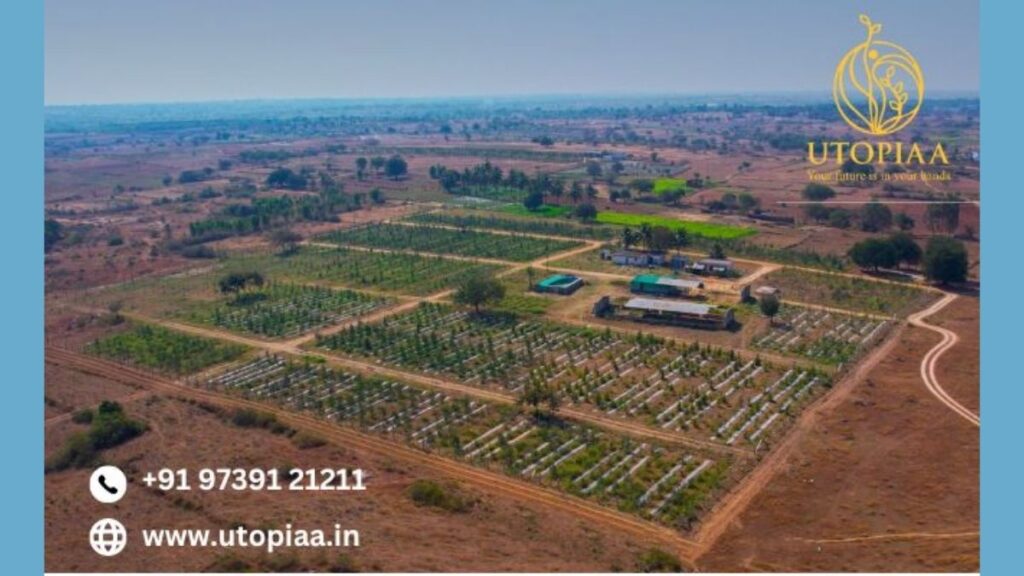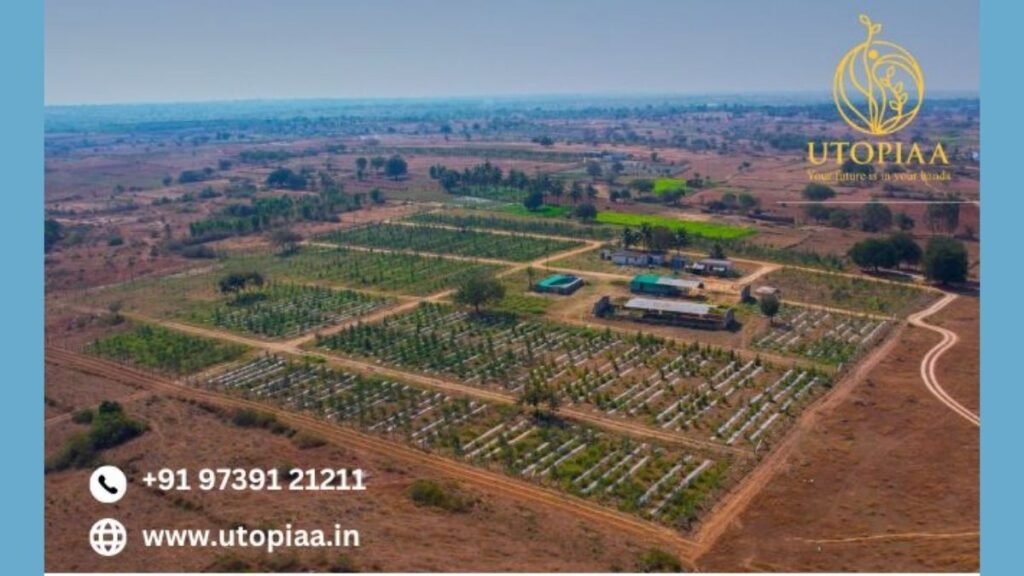 Utopiaa: A Premier Farmland Project by KAIG Group
New Delhi (India), June 27: KAIG Group, a leading real estate development company, is delighted to introduce Utopiaa, a one-of-a-kind farmland project situated near Bagepalli toll gate, just a stone's throw away from the Bengaluru International Airport. Utopiaa offers a unique opportunity for individuals seeking an idyllic retreat amidst nature while maintaining proximity to urban conveniences.
Spread across vast acres of picturesque landscapes, Utopiaa is designed to provide a serene escape from the chaos of city life. With its strategic location near Bagepalli, residents of Utopiaa will enjoy easy accessibility to major transportation hubs, including the Bengaluru International Airport, ensuring seamless connectivity to both domestic and international destinations.
Key features and highlights of Utopiaa include:
1. Prime Location: Our Farmland project is strategically situated on the outskirts of Bengaluru after Devanahalli International Airport before Bagepalli Toll Gate, away from the city's chaos, yet easily accessible. Experience the perfect blend of countryside charm
and urban convenience.
2. Expansive Farmland: Utopiaa boasts vast expanses of fertile farmland, providing owners with the chance to engage in agricultural activities and pursue their passion for farming. The land is suitable for a wide range of crops, making it an ideal investment for farming enthusiasts.
3. Serene Environment: Nestled amidst nature's beauty, Utopiaa offers a tranquil environment, allowing residents to rejuvenate and reconnect with nature. The mesmerizing landscapes and panoramic views create an ideal setting for relaxation and stress-free living.
4. Modern Infrastructure: KAIG Group understands the importance of modern amenities. Utopiaa will feature a well-planned nature-friendly stay and infrastructure, including well-laid roads, electricity connections, and water supply, ensuring a comfortable experience for all.
5. Exciting Activities: Engage in a variety of recreational activities within the farmland, including:
 Cycling Track: Enjoy leisurely rides along the dedicated cycling track.
Shooting Range: Sharpen your shooting skills with our safe and well-equipped shooting range.
 Fish Feeding: Experience the joy of feeding fish in our serene water bodies.
 Horse Riding: Embark on horseback adventures and explore the beautiful landscapes.
 Wildlife View: Encounter diverse wildlife species in their natural habitat.
 Bird Sanctuary: Delight in the presence of colourful and exotic bird species.
 Proximity to Isha Foundation & the Adi Naryan Temple: Enjoy convenient access to these renowned spiritual destinations.
6. Community Facilities: Utopiaa will host a range of community facilities to enhance the living experience of its residents. These include a clubhouse, recreational spaces, gardens, community farming and dedicated areas for sports and leisure activities, fostering a sense of community and camaraderie.
7. Investment Potential: Utopiaa presents an excellent investment opportunity with the potential for long-term appreciation. The project's strategic location, combined with the growing demand for farmland properties, ensures that owners can benefit from both personal and financial gains with minimal investment and maximum returns from some of the highly profitable cultivations such as Sandal & Agar Wood, Avocado farming etc.
8. Customization and Support: KAIG Group is committed to delivering personalized experiences to its clients. Utopiaa offers the flexibility to customize farmland plots based on individual preferences. The company's dedicated team of experts will provide support and guidance throughout the entire ownership journey, with the option of constructing an angular farmhouse within 450 square feet, allowing you to personalize your living space.
KAIG Group invites interested individuals, investors, and agricultural enthusiasts to explore the unparalleled experience offered by Utopiaa. The project promises a harmonious blend of nature, convenience, and investment potential, making it a truly remarkable venture.KAIG Group is a renowned real estate development company with a strong commitment to delivering exceptional projects across various sectors. With a proven track record of successful ventures, the company is dedicated to creating innovative and sustainable developments that cater to the needs and aspirations of modern individuals.
For more information, please visit https://utopiaa.in/
Contact our sales team at enquire@utopiaa.in & +91 97391 21211‬
Connect with us on Instagram 
If you have any objection to this press release content, kindly contact pr.error.rectification[at]gmail.com to notify us. We will respond and rectify the situation in the next 24 hours.