Pioneering Lithium Ion Battery Manufacturing in Eastern India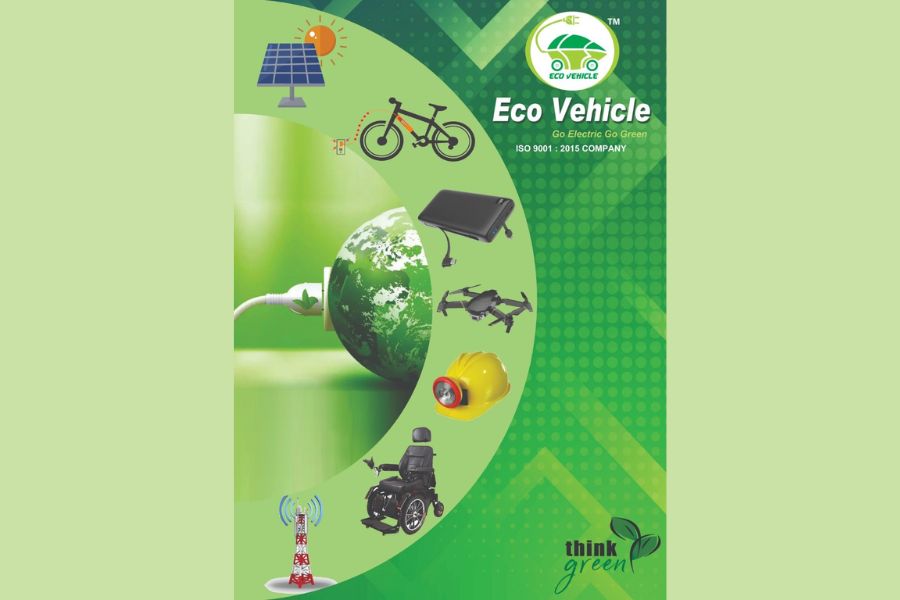 New Delhi (India), September 20: Eco Vehicle is a shining example of creativity and quality in a world that needs more than ever to find sustainable energy solutions. One of the biggest companies in Eastern India is proud to be the first company in the area to make Lithium Ion Batteries. It is part of the "Make in India" initiative.
Eco Vehicle is setting new standards in energy storage with its 9 different product categories and over 120 different products.
Let's look at what makes Eco Vehicle's Lithium Ion Battery Packs unique and why you should pay attention to them.
1. Shaping the Future with 'Make in India' BMS: Eco Vehicle does more than just make cars; it's a leader. These guys are at the front of a change in clean energy because they were the first company in Eastern India to make lithium-ion batteries. The cutting-edge Battery Management System (BMS) they use to ensure their products meet the highest quality and performance standards shows how much they care about the "Make in India" plan. Eco Vehicle doesn't just make batteries; they're also changing how we store energy in the future.
2. Extensive Product Range for Varied Applications: Eco Vehicle puts a lot of value on variety. They offer over 120 different goods in 9 huge categories for various tasks. Eco Vehicle has batteries for electric bikes, scooters, solar street lights, solar power storage, medical devices, video drones, commercial drones, or uncrewed aerial vehicles. They are unique in the business because they are committed to being flexible. They can meet all of your energy storage needs!
3. Driving Innovation through Collaborations: Eco Vehicle doesn't rest on its laurels; they're actively pushing the boundaries of battery technology. Their collaboration with the prestigious IIT Patna for research and development projects demonstrates their commitment to constant improvement. By harnessing the power of academic expertise and cutting-edge research, Eco Vehicle is at the forefront of innovation, ensuring that its products remain at the pinnacle of technology.
4. Awards and Recognition: While Eco Vehicle's work speaks volumes, it has also garnered accolades from various quarters for its outstanding contributions to sustainable energy solutions. These awards serve as a testament to their commitment to excellence.
5. Beyond Business: Making a Positive Impact: Eco Vehicle's dedication to sustainability extends beyond its products. They have actively participated in numerous charitable initiatives and have been instrumental in providing Electric Cycle Batteries, Electric Scooter Batteries, Solar Street Light Batteries, and more for various social causes. Their contributions to society make them a brand worth supporting.
6. Government-Backed Innovation: Eco Vehicle is a shining example of the success that can be achieved through government support. As a startup funded by the Government of India, it represents the country's future of sustainable energy manufacturing.
It's amazing how Eco Vehicle went from making Lithium Ion Batteries to being a leader in finding sustainable energy options. Thanks to their "Make in India" BMS, a wide range of products, dedication to social reasons, and commitment to innovation through partnerships, they are a major player in the industry.
Because Eco Vehicle is still paving the way for the future of energy storage, their name will always be linked to quality and the environment.
For more information, visit Eco Vehicle's website and join them on their mission to power a greener, more sustainable future.
If you have any objection to this press release content, kindly contact pr.error.rectification[at]gmail.com to notify us. We will respond and rectify the situation in the next 24 hours.