QuickTech: A Journey of Trademarks, Technology, and Triumph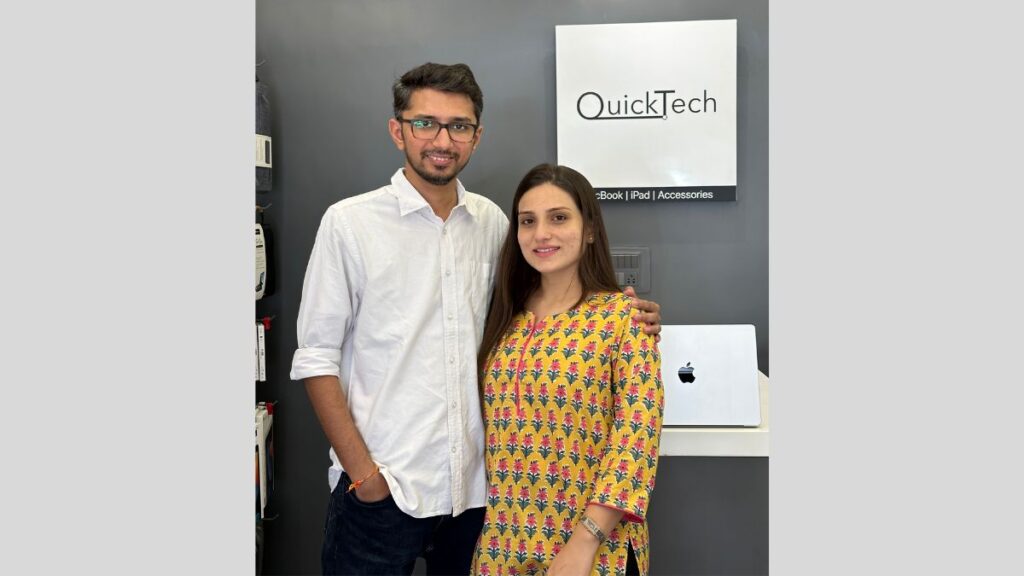 Shruti and Jaydeep at QuickTech Store
Vadodara (Gujarat) [India], August 28: In the ever-evolving landscape of business and technology, one company's success story stands out as a shining example of vision, determination, and the power of trademarks. QuickTech Technology Private Limited, the brainchild of Mr. Jaydeep Modha and Mrs. Shruti Modha, has not only secured a trademark but has also carved a niche for itself in the competitive world of tech distribution. With a remarkable journey that began in 2018, QuickTech's rise to prominence is a testament to the importance of trademarks and strategic business planning under the mentorship of Mr. Bhavesh Buddhdev And Mr. Devang Jasani
Securing the Trademark: A Bold Step Forward
In a significant move that underscores its commitment to its brand identity, QuickTech has successfully acquired a trademark. A trademark isn't just a logo or a catchy phrase; it's a shield that safeguards a company's identity and its reputation. The trademark secured by QuickTech symbolizes its dedication to excellence and sets the company apart from its competitors.
The trademark isn't merely an intellectual property protection; it's a strategic asset that grants QuickTech exclusive rights to its distinct brand elements. This means that no other entity can utilize similar marks that might confuse consumers, ensuring that QuickTech's image remains synonymous with quality, reliability, and innovation.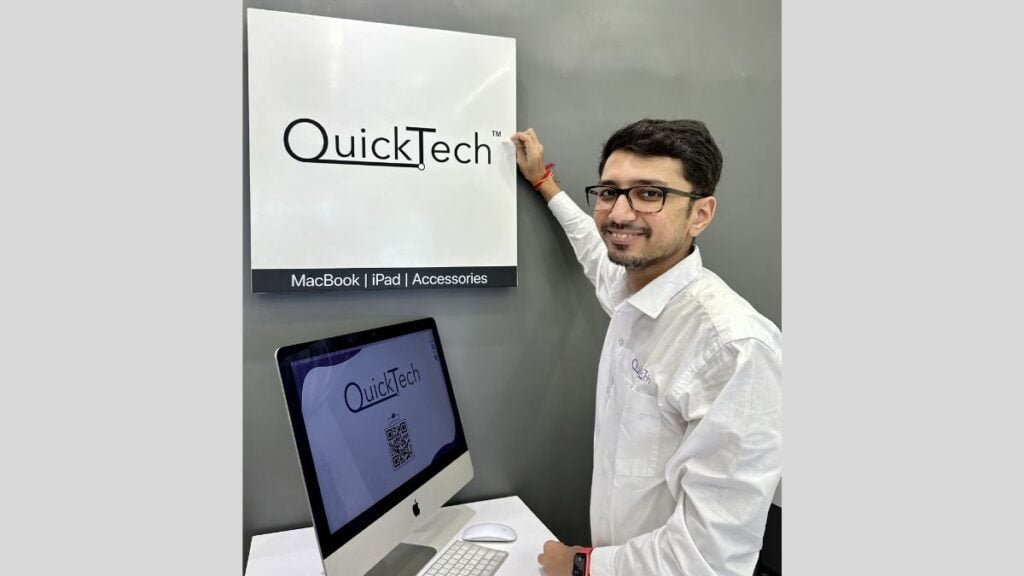 The QuickTech Saga: A Glimpse into the Company's Journey
QuickTech, established by Jaydeep and co-founded by Shruti in 2018, is a true embodiment of the entrepreneurial spirit. Armed with a deep-rooted understanding of the tech distribution landscape, Jaydeep decision to embark on this journey was driven by a desire to create a business that not only thrives but also reshapes the industry.
With a specialization in Apple products, QuickTech has positioned itself as an authorized distributor partner. The company's commitment to excellence is evident through its Pan India Delivery Facilities via BlueDart, ensuring that customers across the nation receive their orders promptly. In metro cities, QuickTech goes the extra mile by delivering within 24 hours, setting a new standard for efficiency in the industry.
QuickTech's eCommerce platform, quicktech.in, is a hub for Apple enthusiasts seeking the latest products at attractive prices. With offers that extend to iconic Apple devices such as MacBook, iPhone, Watches, and iPad, QuickTech has successfully blended cutting-edge technology with consumer-friendly pricing.
The Architects Behind QuickTech's Success
Behind QuickTech's meteoric rise are the dynamic duo of Jaydeep and Shruti. Jaydeep profound expertise in the field and his determination to chart an independent path laid the foundation for QuickTech's journey. Armed with his vision and an understanding of market nuances, he embarked on the venture that has today transformed into a multi-million-rupee enterprise.
Mrs. Shruti, the co-founder, has been an instrumental force in driving QuickTech's success. Her tireless efforts and contributions have been pivotal in turning QuickTech into a recognizable brand. As the wife of Jaydeep, she brings her unique perspective and skills to the table, enhancing the company's operations and growth trajectory.
The tandem of Jaydeep and Shruti's efforts has catapulted QuickTech to unprecedented heights. With their remarkable journey as a backdrop, QuickTech's growth is a testament to the power of collaboration, determination, and the value of a well-crafted brand strategy.
QuickTech's Expanding Horizons
With its eyes set on expanding its footprint, QuickTech is gearing up to open branches in prominent cities like Surat, Pune, and Bangalore. This strategic expansion is a natural progression for a company that has redefined the tech distribution landscape. By extending its reach, QuickTech aims to cater to a broader audience while maintaining its commitment to swift and reliable delivery.
The QuickTech story is a true testament to the symbiotic relationship between trademarks, business acumen, and unwavering determination. By securing a trademark, QuickTech has fortified its brand identity and positioned itself as a force to be reckoned with in the tech distribution sector. The journey of Jaydeep and Shruti is a reminder that innovation, dedication, and a solid understanding of the market can lead to extraordinary success. As QuickTech continues to redefine industry norms and expand its presence, its journey serves as an inspiration to aspiring entrepreneurs and business leaders alike.
If you have any objection to this press release content, kindly contact pr.error.rectification[at]gmail.com to notify us. We will respond and rectify the situation in the next 24 hours.