Rajesh Chandan: Pioneering a Paradigm Shift in Leadership for Stronger India-Latin America Ties.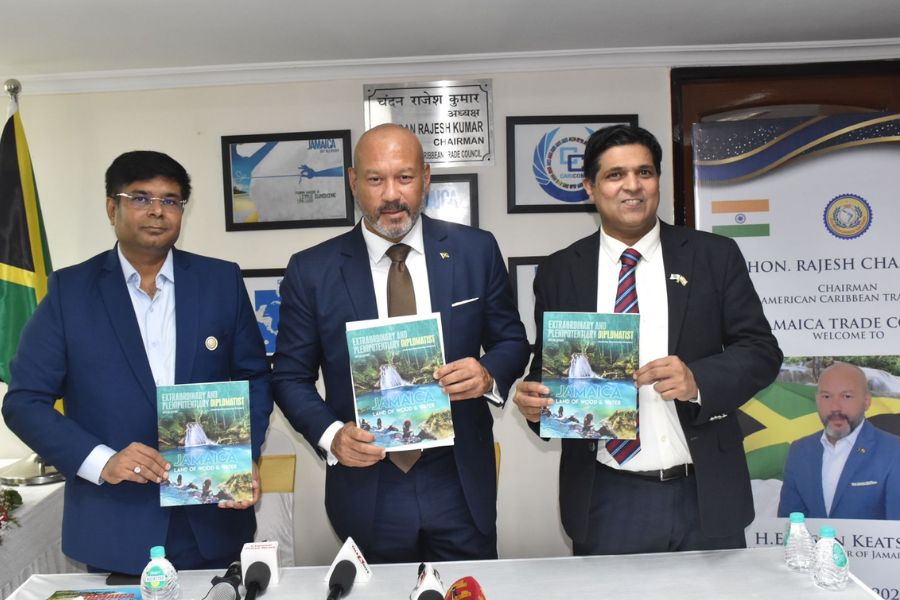 New Delhi (India), July 21: Rajesh Chandan is an accomplished and visionary leader, currently serving as the Chairman of the Latin American Caribbean Trade Council (LACTC). With a deep understanding of effective leadership, Rajesh believes that true leadership lies in directing a team toward a common goal rather than simply overseeing their work. He rejects the notion of a hierarchical, top-down approach and instead values collective contributions and open communication within the organization.
As a proponent of positivity and its direct correlation to productivity and employee satisfaction, Rajesh fosters a work environment that encourages creativity, innovation, and a sense of enjoyment. He firmly believes in the motto, "Have fun. It's just work." By promoting an open office culture, he ensures that everyone's voice is heard, fostering a collaborative and inclusive atmosphere.
Rajesh understands the importance of exploring new ideas and embracing change. He actively seeks inspiration from unconventional sources and encourages his team to think outside the box when finding solutions. With experience in various business verticals, he brings a breadth of knowledge and a technology enthusiast's perspective to his role.
Integrity and trust are at the core of Rajesh's leadership style. He believes that honesty is the foundation of any relationship, both personal and professional. By maintaining high moral standards and demonstrating unwavering integrity, he cultivates an atmosphere of trust and respect within the organization.
As Chairman of the LACTC, Rajesh is dedicated to promoting investment and growth in collaboration with the trade and commerce ministries of Latin American countries. He recognizes the immense potential for economic cooperation and aims to strengthen ties between India and Latin American nations. Through partnerships between micro, small, and medium-sized enterprises (MSMEs), Rajesh envisions increased trade, exploration of new markets, and collaborative projects in sectors such as hospitality, mining, and tourism.
Rajesh's leadership extends beyond business ventures. He actively engages in diplomatic relations and aims to enhance the political and trade ties between India and Latin America. By leveraging India's agricultural expertise and combining it with the needs of the Latin American region, he believes that both regions can benefit from mutually advantageous partnerships. Furthermore, Rajesh seeks to facilitate knowledge exchange, human capacity building, and the export of agricultural produce, particularly in the food processing sector.
Looking ahead, Rajesh is excited about the forthcoming India LAC conference in October 2023. With India assuming the presidency of the G20 summit, he sees a significant opportunity to promote India's leadership program and strengthen bilateral relations between India and Latin America. Through initiatives such as the conference and facilitated visits from Latin American delegations, Rajesh aims to expand collaboration in the areas of pharmaceuticals, IT, and other industries.
Under Rajesh Chandan's leadership, the Latin American Caribbean Trade Council is poised to achieve new heights in promoting economic cooperation and fostering strong relationships between India and the Latin American region. With his inclusive and forward-thinking approach, Rajesh is committed to making decisions that will benefit all stakeholders and lead to sustainable growth and prosperity.
If you have any objection to this press release content, kindly contact pr.error.rectification[at]gmail.com to notify us. We will respond and rectify the situation in the next 24 hours.