Recz: The Ultimate Social App for Meaningful Curated Content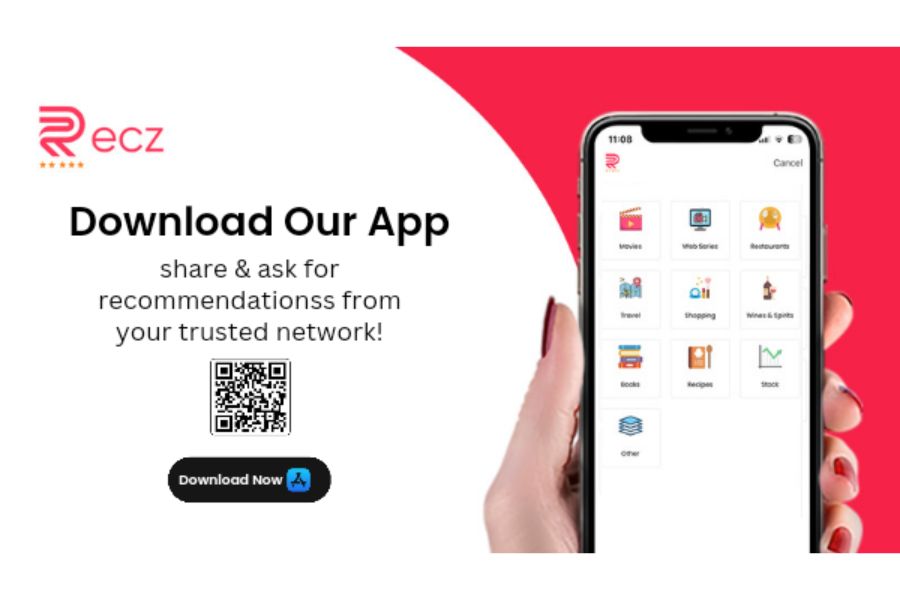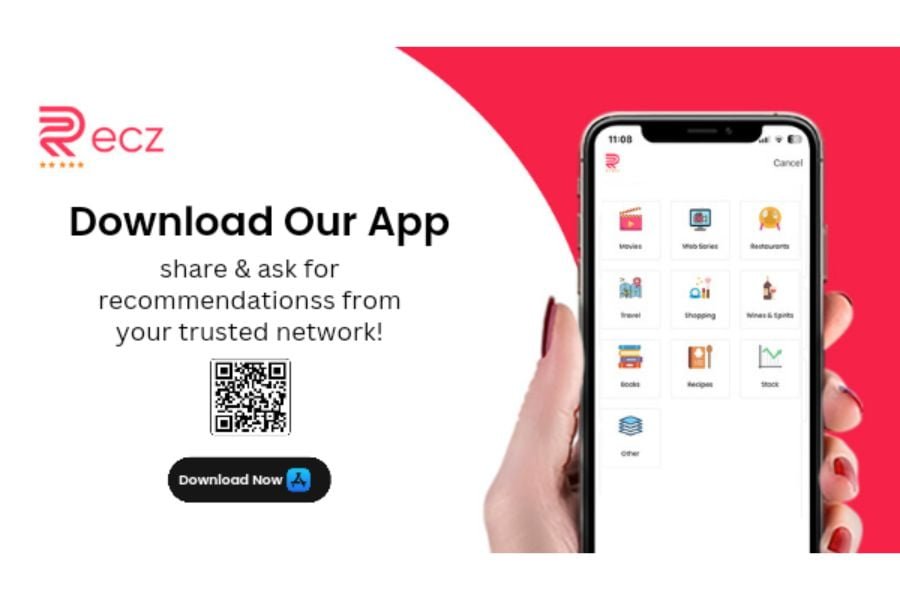 Recz: A New Social Media Recommendations App by Hanish Pahwa
New Delhi (India), June 13: In light of fast-growing active internet users, Recz, a recommendation-based social app by Hanish Pahwa, Co-founder, Quicklly, comes as an exclusive platform for people that excites their internet scrolling with meaningful curated content shared by trusted networks.
Recz, the groundbreaking social media recommendations app, is set to redefine the way people navigate the online world. With its innovative features and curated content, Recz empowers users to discover expert insights and trusted suggestions from their friends, family, and esteemed connoisseurs. From fashion and cuisine to travel and entertainment, this extraordinary app unlocks a treasure trove of personalized recommendations that elevate every choice to sheer perfection.
Ask & Share Recommendations
Recz is a recommendation-based social media platform backed by authentic recommendations from trusted connections. The application features an array of categories like restaurant, fashion, movies, travel, books, stocks, cosmetics, and more that lists what's trending in each of these sections. All the recommendations on the above categories are from friends, family, or peers, which makes this app a safe bubble of reliable content shared by close-knit people.
Unlike traditional scrolling, Recz offers a safe haven of reliable content shared by close-knit connections. Users can explore a wide range of categories and see trending recommendations in each section, ensuring they stay informed and make informed decisions. By harnessing the power of community and fostering meaningful internet consumption, Recz is revolutionizing the way people connect and engage online.
"The US harbors one of the largest active internet users globally. We want to replace people's mindless scrolling with an engaging application that empowers their everyday decision-making around relaxing products and content consumption," says Hanish Pahwa, CEO, Recz. "Recz is fun and pools people together as they know more about one another. It will be the most interactive and versatile social media app that connects you with people and their recommendations with its organized user interface. We are sure to win hearts," he added.
Recz's leadership team in the US is all geared to launch the app in both the US and Indian markets to analyze its viability. The app is slated to launch on 19th May 2023 and shall be available to its users on iOS devices, and the Android version shall be launched soon.
The Rise of Convenience
Recz's launch is set to transform the landscape of recommendations, catering to the growing population of active internet users who rely on feedback and suggestions for their daily choices. With its diverse categories and user-generated content, the app challenges the dominance of platforms like Facebook and Instagram, providing a more focused and user-centric experience. Recz brings convenience and innovation to the forefront, consolidating highly recommended content in one place and empowering users to share their own recommendations.
As the app makes its debut, the anticipation is palpable. Recz's arrival fills a void in the Indian market, where personalized recommendations have been lacking in various sectors.
By simplifying decision-making and enriching social media content with authentic suggestions from trusted sources, Recz aims to guide users towards mindful internet scrolling and help them make their next best decision.
Click on the link to download the Recz App: https://www.therecz.com/
Link to Download the Recz App: https://apps.apple.com/us/app/id1582034985 (for iOS users)
Link to Recz's Website: https://www.therecz.com/
If you have any objection to this press release content, kindly contact pr.error.rectification@gmail.com to notify us. We will respond and rectify the situation in the next 24 hours.