Sangani Hospitals Limited Successfully Listed on NSE EMERGE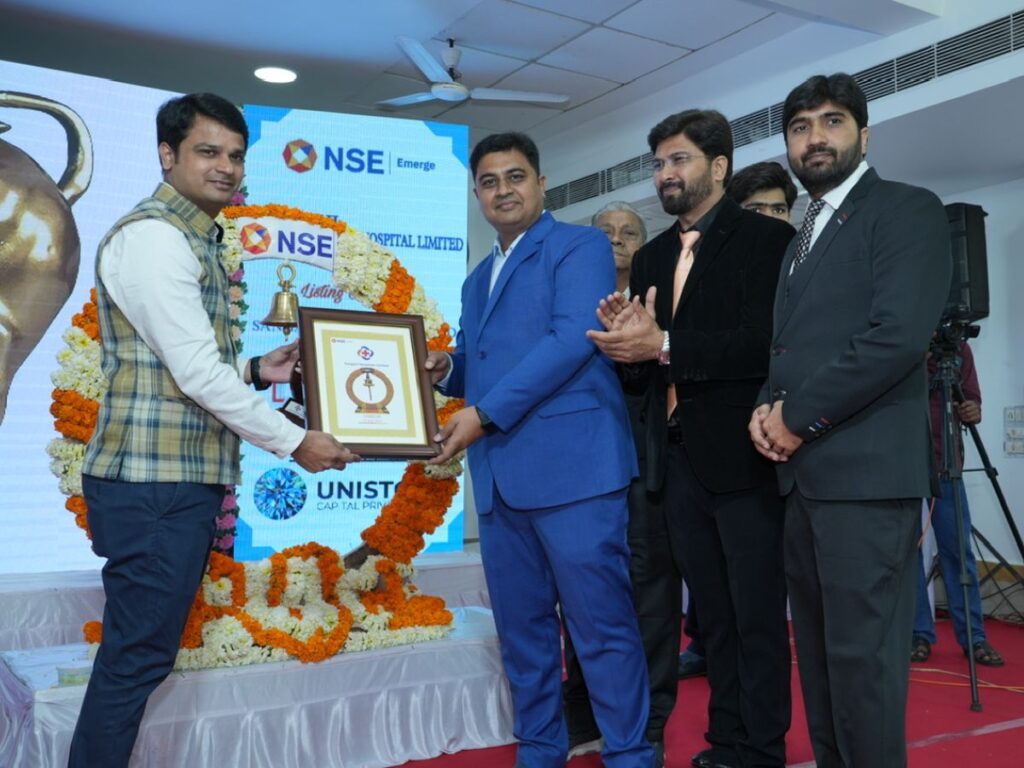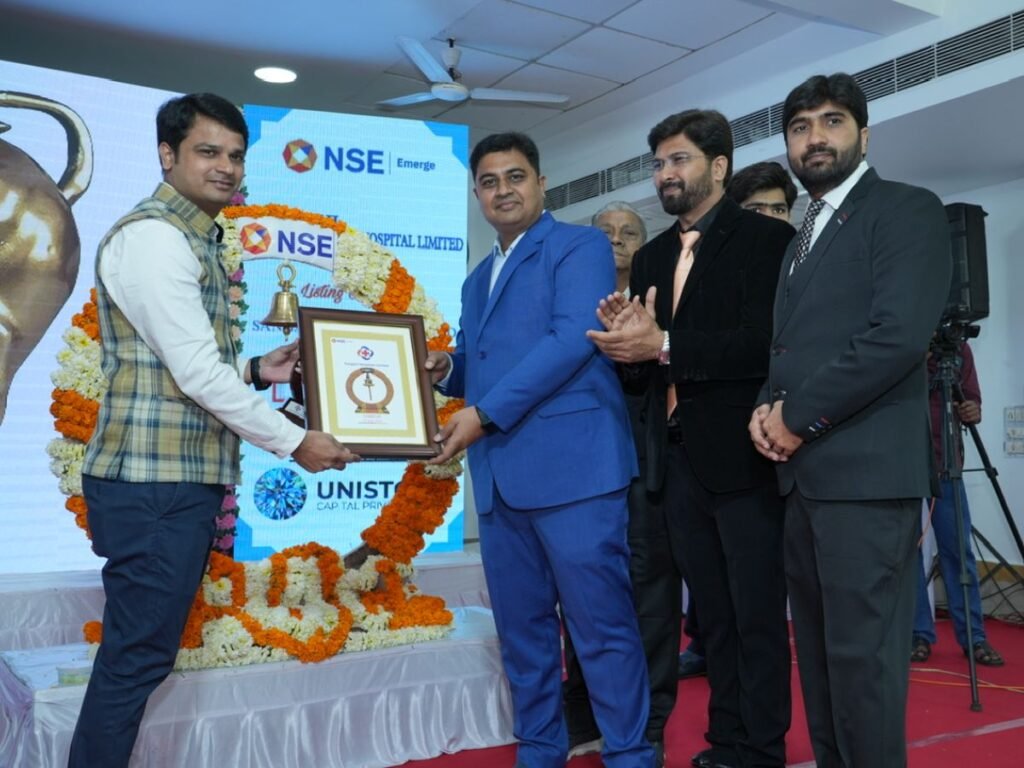 Becomes First Listed Hospital from Saurashtra
Mumbai (Maharashtra) [India], August 23: Sangani Hospitals Limited, a prominent healthcare institution in Saurashtra, has achieved a successful listing on the NSE EMERGE Platform on August 17th, 2023, with an opening price of ₹44 per share as compared to the issue price of ₹40.
The Company has raised a substantial sum of ₹15.17 Crores through its Initial Public Offering (IPO), which garnered an overwhelming oversubscription rate of 4.36 times. The infusion of funds from the IPO will play a pivotal role in driving the company's key initiatives. Notably, the capital raised will be allocated towards significant expansion efforts. A significant portion of ₹8.10 crore will be dedicated to the expansion of Sangani Hospital in Keshod, Gujarat. Furthermore, an allocation of ₹3.19 crore will be channeled towards the enhancement of the Sangani Super Speciality Hospital in Veraval, Gujarat.
The Listing Ceremony was graced by the presence of an array of distinguished dignitaries hailing from diverse domains. Among the esteemed attendees were
• Mr. Jayesh Taori, Associated Vice President of NSE, who provided valuable insights into the listing process.
• Mr. Brijesh Parekh, representing Unistone Capital Pvt Ltd, acknowledged the achievement and shared perspectives on the journey.
• Dr. Ajay Sangani, the Managing Director of Sangani Hospitals Ltd, offered an insightful discourse on the institution's remarkable evolution.
• Dr. Rajesh Sangani, Chairman of Sangani Hospitals Ltd, articulated the company's forward-looking vision and aspirations.
• Mr. Kamal Sangani, Director of Sangani Hospitals Ltd, illuminated the financial aspects and the healthcare industry landscape.
• Devabhai Malam, MLA Keshod and Ex Minister of Gujarat Govt., extended felicitations and acknowledged the hospital's significant contribution.
• Bhangvanibhai Kargathiya, MLA Mangrol, commended Sangani Hospital's dedication and applauded their outreach in his constituency.
• Dineshbhai Khatariya, President of Savaj Dudh Sangh, expressed appreciation for the organization's commitment and discussed governmental initiatives.
• D.D. Devani, Senior Advocate Keshod, lauded the relentless efforts of the promoters and conveyed congratulations.
• Bharat Vadariya, Campus Director of Patel Vidya Mandir Sankul, highlighted the institution's collaborative role during the pandemic.
• Dr. C.D. Ladani, a Senior Cardiologist from the USA, shared a personal testament of the hospital's quality care.
• Mr. Hardevsing Rayjada, President of All Samaj of Keshod, emphasized unity and community service.
• Parth Kotecha, Campus Director of Noble University Campus, conveyed appreciation for the hospital's exceptional treatment and services.
The listing marks an important milestone for Sangani Hospitals Limited, showcasing their commitment to healthcare excellence and their collaborative efforts with diverse stakeholders.
Dr. Ajaykumar Sangani, Managing Director, Sangani Hospitals Limited said "Standing here today, witnessing Sangani Hospitals Limited's successful listing on the NSE EMERGE Platform, fills me with immense pride and gratitude. Our journey from 2001 to this moment has been marked by dedication, innovation, and a relentless commitment to quality healthcare.
This achievement would not have been possible without the collective efforts of our team and Dhanesha Advisory LLP, along with the support of our investors and the trust our patients. As we move forward, we are excited to embark on new avenues of growth, expanding our reach and services to meet the evolving needs of our community. This moment is a testament to our shared vision of healthcare excellence, and I am truly honoured to lead a team that continues to redefine healthcare standards."
If you have any objection to this press release content, kindly contact pr.error.rectification@gmail.com to notify us. We will respond and rectify the situation in the next 24 hours.