The Baritone Project Musical Trilogy of Sacred Chants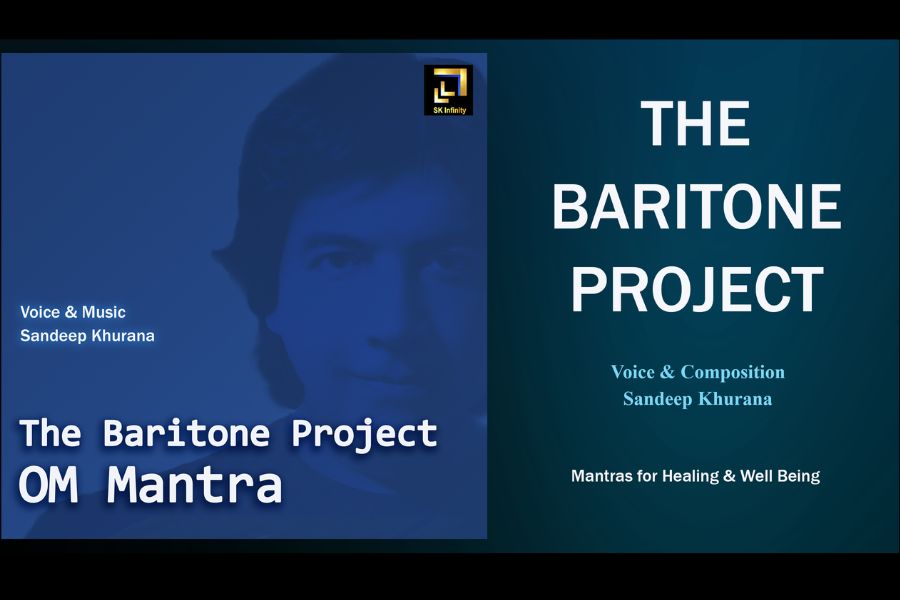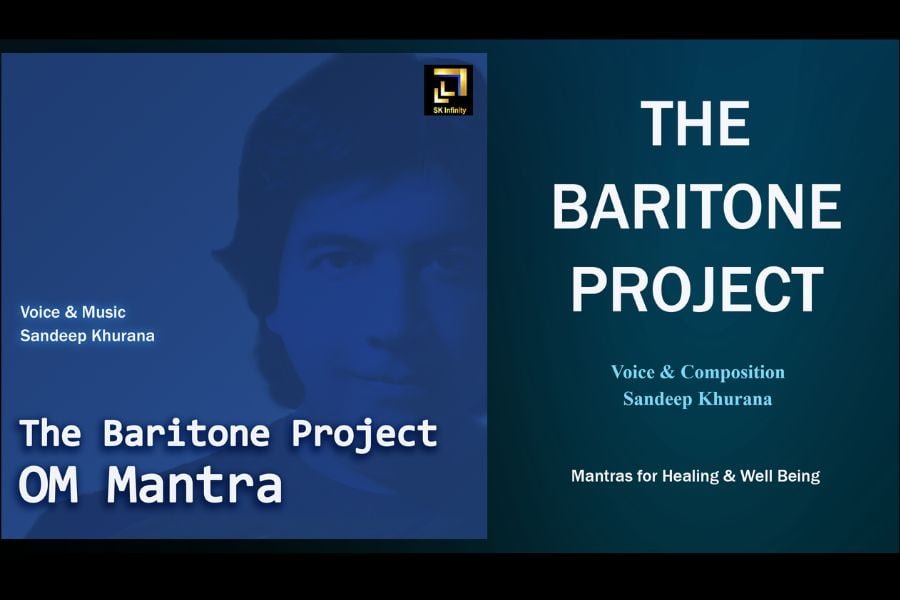 The Baritone Project Musical Trilogy of Sacred Chants by Sandeep Khurana
New Delhi (India), June 29: California-based Film Maker and Music Composer Sandeep Khurana has recently released a set of 3 musical singles titled "The Baritone Project", for his worldwide audience. The set of Mantras includes "The Baritone Project OM Mantra", "The Baritone Project Healing Mantra", and "The Baritone Project Gayatri Mantra".
The sacred chants, recited in the rich baritone voice of Sandeep Khurana, blended with new-age ethereal sounds, arouse deep devotional vibes within the listener's mind, taking them on a blissful journey of relaxation and well-being. Chanting has a powerful spiritual significance in Hinduism, Buddhism, and many other religions. OM is considered the primordial sound of the universe, and chanting it can have a profound effect on one's mind, body, and soul. It helps to calm the mind and reduce stress and anxiety. The vibration produced by chanting OM can help to balance energy levels and emotions and create a sense of unity and connectivity with the universe.
The Gayatri Mantra holds a position of profound reverence within Hinduism, revered as one of the most sacred and potent mantras. Its purpose is to facilitate a connection with the divine and implore the purification of one's entire being through the radiant light of God, which extends across all dimensions – physical, mental, and spiritual. By reciting this mantra, we beseech God to bestow upon us true wisdom and eradicate any traces of darkness that reside within us. Engaging in the rhythmic chanting of the Gayatri Mantra serves as a catalyst for awakening our spiritual consciousness, activating our chakras, and elevating our vibrational frequency. These transformative effects assist in purifying the mind and opening the heart, thereby fostering mental, emotional, and physical well-being while also cultivating clarity, focus, and inner strength. Not limited to its spiritual advantages alone, the Gayatri Mantra is believed to emanate positive energies and vibrations, radiating harmony and peace into the world. As a universal prayer, it encompasses the welfare of all beings and strives to foster a harmonious coexistence, promoting healing and equilibrium in our lives.
The healing music that serves as a background for these chants provides a multidimensional sound experience, filling the listener's mind with a blissful universe of devotional tones and surrounding them with an aura of mystical sound vibes.
Healing music and mantras are known to provide emotional, physical, and spiritual benefits to the listeners. They help in reducing stress and anxiety, enhancing mood and reducing depression, increasing relaxation and promoting better sleep, enhancing mindfulness and meditation practices, and promoting emotional balance and self-awareness. Healing mantras can also be utilized in various settings and have been shown to have a positive impact on individuals' overall well-being and can support both physical and emotional healing.
Sandeep Khurana's musical tracks are available on Spotify, Apple Music, Pandora, and all major online music stores.
A versatile music composer with a unique signature style, Sandeep Khurana's psychedelic albums are cross-genres from Contemporary, New Age Music, Classical/ Fusion Music, Psychedelic, Easy Listening, Dance, and World Music. His music is inspiring, has a mystifying feel, and arouses deep emotions.
Sandeep has previously released a vast number of albums in the genres of New Age Music, World Music, and Fusion Music. He has produced and directed short films, documentaries, and music videos. His music has been part of many TV and Web productions. He has recently collaborated with well-known Bollywood music composer Shri Bappa B Lahiri, son of Iconic Bollywood Legend Shri Bappi Lahiri on a musical project. The song is penned by Sandeep Khurana and is being sung by Bollywood Legend and Recipient of the National Film Award and Filmfare Awards South, Ms Sadhana Sargam and Sandeep Khurana. The Music Composer & Director of the song is Shri Bappa B Lahiri, and the song is being produced by Sandeep Khurana. This song will be a part of an upcoming short film produced and directed by Sandeep Khurana.
His other musical works include Nam Myoho Renge Kyo Buddhist Chants, Shiva Mantra, Maha Mrityunjaya Mantra, Relaxing Music, Guided Meditation For Beginners, Shri Hanuman Chalisa Chants, Workout Music, Energy Healing, Kriya Yoga For Meditation, Inspiring Piano, Tibetan Om Chants, Ocean Sounds Symphony, Om Mani Padme Hum, Flute Piano And Ocean Sounds, Guitar And Ocean Sounds, Solar Plexus Guided Healing, Chakra Healing Sounds, Saraswati Vandana, OM Mantra For Relaxation, Rudra Chants, Karma Cleansing Mantra and many more.
Originally from New Delhi, Sandeep Khurana graduated as a Computer Engineer from the Delhi Institute of Technology and then studied music at prestigious schools, including Sangeet Maha Vidyalaya, Delhi, Ali Akbar Khan College of Music, USA, and also pursued studies in Film Production, Direction and TV Journalism at (AAFT) Asian Academy Of Film And Television, India and then further studied Video Production at Stanford University, California.
His music is available on popular online music stores, including Spotify, Apple Music, Pandora, and other platforms.
To know more, visit:
Artist Link on Spotify https://open.spotify.com/artist/4KO6U4WNDEW0RjzQL7VuRj
Facebook Public Page https://www.facebook.com/sandeepkhuranaworldwide
If you have any objection to this press release content, kindly contact pr.error.rectification[at]gmail.com to notify us. We will respond and rectify the situation in the next 24 hours.