TinyMinyMo.com witnesses remarkable 7x growth in revenue since inception; Shares aggressive expansion plans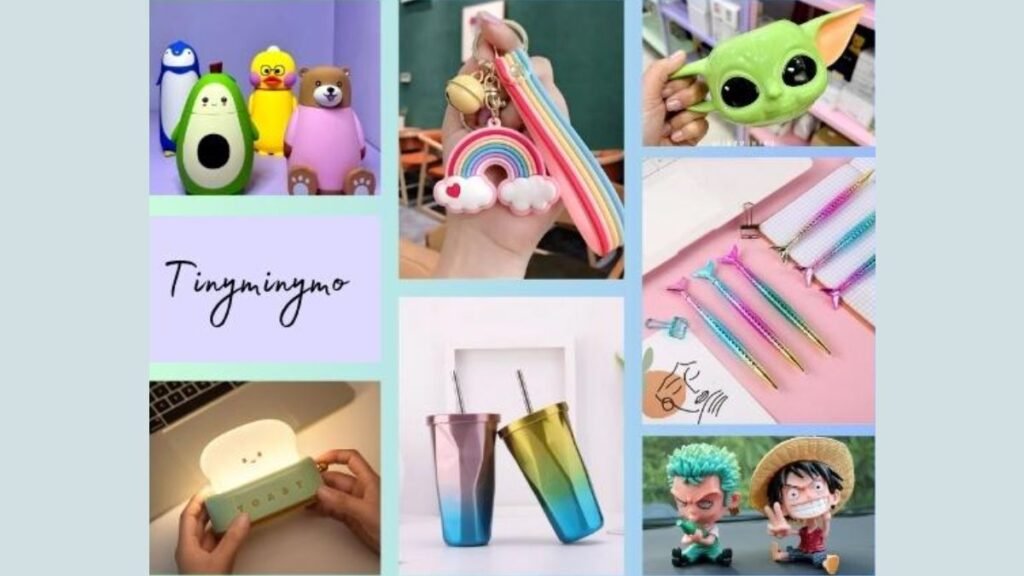 TinyMinyMo.com is an online retailer of high-quality gifting and accessories
New Delhi (India), May 24: TinyMinyMo.com is an online retailer of high-quality gifting and accessories. Established in 2020 by Co-Founder Mallika Gupta & Ashish Sachdeva, the company has achieved tremendous success in a short amount of time.
With a commitment to providing excellent customer service and top-notch products, the company has achieved a 7x increase in revenue and has doubled its revenue since last year. In addition to its impressive revenue growth, TinyMinyMo.com has also experienced consistent year-on-year increases in sales while maintaining a positive EBITDA.
The success of TinyMinyMo.com can be attributed to its commitment to quality and customer satisfaction. With a wide range of gifting and accessory options, customers can find the perfect item for any occasion. From birthdays to weddings, TinyMinyMo.com has something for everyone.
TinyMinyMo.com has become a reputable brand in the distinctive and offbeat gifting industry, with a thriving customer base of over 20,000. The company's team has grown from a small team of 3 to 15 dedicated professionals who share the same vision of delivering excellent customer service and top-quality products.
To expand its reach, TinyMinyMo.com has announced new plans for growth. The company intends to broaden its customer base by increasing its storefronts on Amazon and other marketplaces. Furthermore, TinyMinyMo.com plans to launch its first flagship brick-and-mortar store next year to extend its reach beyond online sales.
Co-founder Mallika Gupta shared her thoughts on the platform's growing popularity by stating, "Our top priority is providing excellent customer service. We take pride in dedicating our full attention to each order and making our customers' shopping experience with us smooth, pleasant, and stress-free. Additionally, we add a special touch to every order by including a personalized handwritten note and surprise gifts for our loyal customers, making each package unique."
Mallika continued, "Starting with a modest 50 products, our store now features over 1200 one-of-a-kind gifts curated to match the unique and eccentric personality of the recipient. Our team pays close attention to the little details often overlooked in the pursuit of perfection, from the moment the order is placed to packaging. This attention to detail is what sets us apart and leads to our customers' satisfaction, who not only appreciate our products but also our outstanding service."
To elevate the customer experience, TinyMinyMo.com has announced plans to revamp its website. In addition, the company is planning to invest in expanding its customer base and adding new product categories to meet the evolving needs of its customers. By broadening its reach, the company aims to serve a more diverse audience with exceptional customer service and unique gifts tailored to the recipient's individuality. These expansion efforts are expected to propel TinyMinyMo.com to greater heights and establish it as a household name in the online gifting industry.
Once a small startup, TinyMinyMo.com has become a force to be reckoned with in the e-commerce industry as it expands its offerings beyond its website to popular social media platforms like Instagram and Facebook. Going beyond the online realm, the brand is exploring offline opportunities to engage with customers by participating in events and festivals, demonstrating its unwavering commitment to its customers. Furthermore, in its bid to cater to bulk buyers, TinyMinyMo.com has opened a new warehouse in Ghaziabad, which offers a convenient location for customers to visit and make their purchases. The company's dedication to providing top-notch service and quality products is undeniable. It continues to strive towards growth and expansion, carving a niche for itself in the highly competitive world of e-commerce.
The founder's journey:
In 2020, while still navigating their career paths as college students, Ashish and Mallika embarked on a mission to create something unique that could fill the gap they noticed in the gifting industry. They were determined to create a brand that offered products with a quirky and distinct appeal, accessible to everyone at a reasonable price. Thus, Tinyminymo was born, inspired by their desire to find the perfect gift for their loved ones.
Their vision for the brand was to offer a range of cute and quirky products such as coin pouches, water cover notebooks, marquee lights, emoji power banks, frosted sippers, and more. Upon realizing that there wasn't an online platform that provided such products, they seized the opportunity to create one themselves. Their ultimate goal was to ensure that these products were available to a broader audience, which they believed could be achieved through an affordable price point.
TinyMinyMo.com is poised to carve a niche for itself in the highly competitive e-commerce industry.For more information or to explore their unique gifting options, visit- https://www.tinyminymo.com/
If you have any objection to this press release content, kindly contact pr.error.rectification[at]gmail.com to notify us. We will respond and rectify the situation in the next 24 hours.