Versa Planks – The No-maintenance Exterior Solution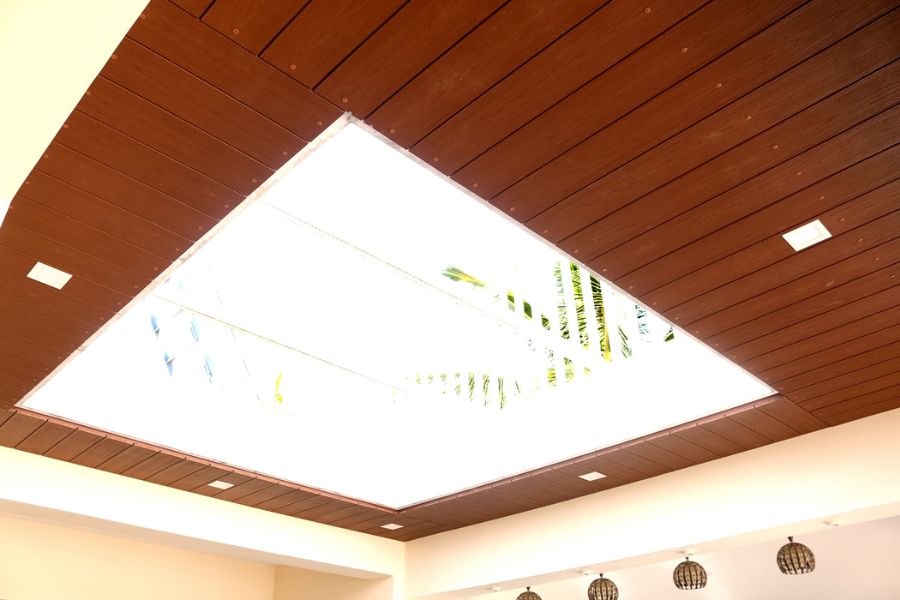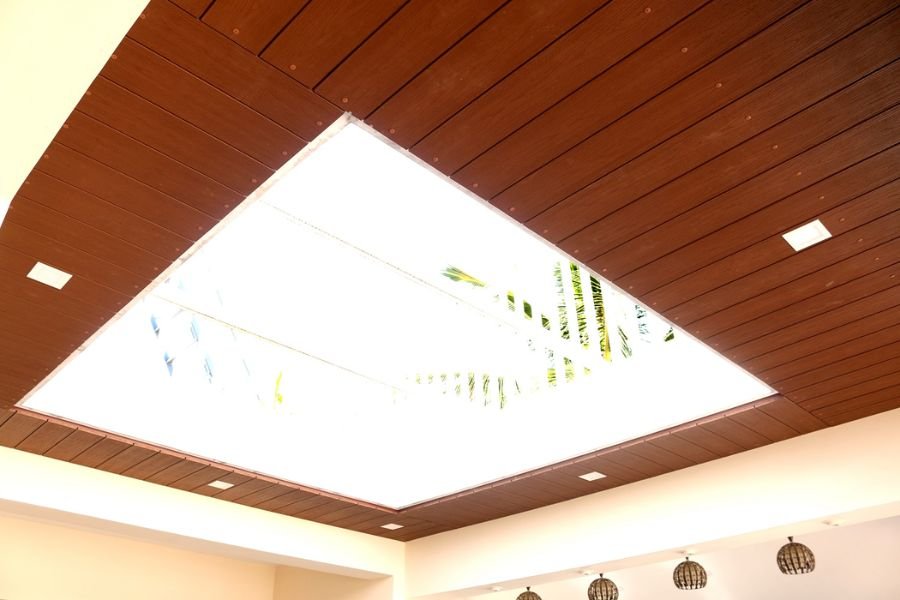 Versa WPC planks
It is important that the materials used for exterior applications in homes, offices, or commercial buildings are strong, sturdy, and durable. Materials such as wood, cement planks, and metals need to be regularly cared for by way of repairs, sealing, painting, termite treatment when used for exterior applications. This leads to repeated effort and heavy costs over the product's lifetime. Versa WPC planks, the new-generation material made from a composite of wood and plastic using an advanced manufacturing process, are a versatile solution for both interior and exterior applications as they are tenacious and do not require any maintenance.
The Versa Plank Advantage
Versa WPC planks combine the natural beauty of wood with excellent durability against harsh weather conditions. They are lightweight, yet strong and resistant to UV rays, termites, and corrosion, making them perfect for various exterior applications. As Versa planks are anti-fading, weatherproof, waterproof, anti-corrosive, impact resistant, and fire resistant, they do not need any staining, sanding, or painting by way of maintenance. These inherent characteristics set them apart from other materials and make them the no-maintenance solution for exterior applications.
Resistance to Mold and Mildew
During the monsoon season, the growth of mould and mildew on wood and other surfaces can be a common problem. Luckily, Versa planks are resistant to this issue, unlike regular wood. This means that you won't have to frequently clean or maintain them, whether you use them for exterior walls, gates, or fences. As a result, Versa planks are a great choice for homeowners who want a low-maintenance alternative to wood, while still achieving the same aesthetic appeal.
Termite Resistance
The first thing that comes to your mind when you think of the upkeep of wood is termites. If left unattended, they could lead to structural damage to your fixtures. Eradicating termites can be a tough task. This is where Versa planks make a difference because of their resistance to termites. Once you choose Versa planks for your exterior applications, you can relax because they potentially lessen the need for the pest control measures that natural wood requires.
Weather Resistance
Weather conditions can cause a variety of damage to your home exterior fixtures including rust and corrosion, cracking and splitting, fading and discolouration, and damage from wind and hailstorms. You need to be constantly on guard and inspect your exterior fixtures periodically to spot any such damage early and set it right. Versa Planks provide relief from such issues as they are built to last even in harsh weather conditions like rain, humidity, extreme temperatures, and UV radiation. Their raw material composition includes antioxidants, UV stabilizers, and water repellents. This means that they retain their structure and appearance for a long time without requiring frequent maintenance and repairs.
Impact Resistance
The durability of outdoor structures is determined by their ability to resist impacts. Versa WPC planks are highly resistant to impact and can withstand accidental hits from heavy objects or outdoor activities without denting or breaking easily. This ensures that the planks remain intact and maintain their integrity for many years to come, without the need for any maintenance intervention.
Versa WPC planks stand superior over other materials such as wood, cement planks, and metals in terms of their exceptional strength, aesthetic looks, and durability. If you are looking for a material that will look as good as new for years to come, then Versa planks are the perfect solution for you. They can be used for partitions & screens, gates, exterior railings, louvers, landscaping, or fencing to give your home a classy and elegant look for years to come. 
If you have any objection to this press release content, kindly contact pr.error.rectification[at]gmail.com to notify us. We will respond and rectify the situation in the next 24 hours.