Wife And Husband Duo Supply High Quality Industrial Material And Equipment From Kashmir To Kanyakumari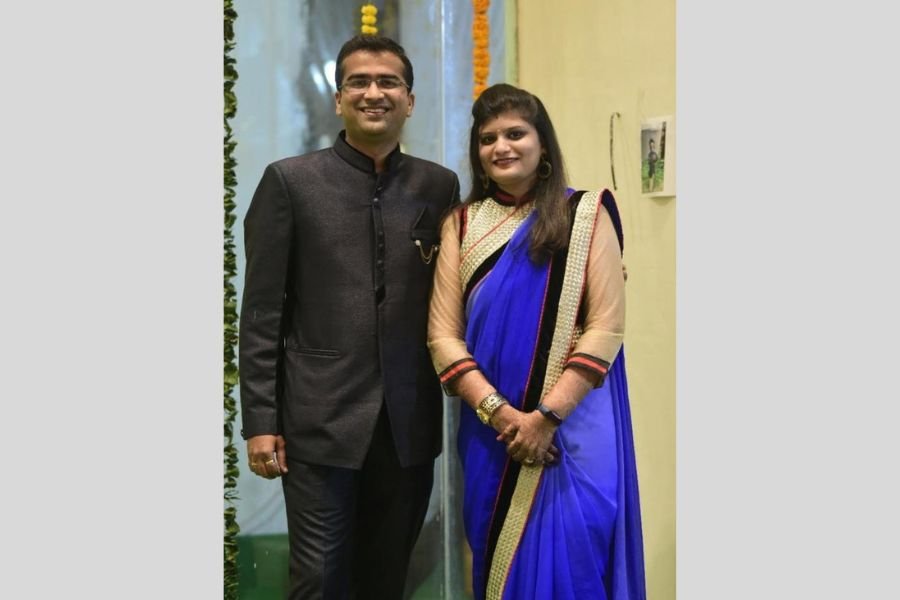 New Delhi (India), August 30: Talented and sharp-witted women entrepreneur Mrs. Samiksha Suprit Toshniwal, supported by her husband, Mr. Suprit Toshniwal, are proud to announce their commitment to supplying high quality material and equipment to customers all across the nation. 
With a strong focus on customer needs and satisfaction, the wife and husband duo are renowned for providing a wide range of petroleum products ,hospital equipment, uniforms & aprons, gas agency daily operations material, fire extinguishers, scientific items, petrol pump uniforms and petroleum scientific products for retail and industrial use. The industrial e-commerce startups run by the husband and wife duo enable customers from Kashmir to Kanyakumari to benefit from effective industrial solutions that are both budget-friendly and efficient.
Running businesses under the name Toshniwal Marketing-Nanded, Uniforms Hub and Factory deals, the duo are acclaimed specialists in supplying a variety of industry daily operations materials and equipment for its customers nationwide. With a passion for innovation, both opportunist entrepreneurs strive to exceed customer expectations with premium quality, fast delivery, and affordability.
Mrs. Samiksha Suprit Toshniwal, the key person behind this successful industrial e-commerce startups, is the daughter-in-law of Mr. Parmanand Toshniwal and Mrs. Sunita Toshniwal who supported day and night for her entrepreneurial journey post marriage. Her parents, Mrs. Kalpana and Mr. Gopal Rathi, especially her father, were her most significant source of inspiration for entrepreneurship. During her childhood days, she never missed an opportunity to learn business skills from her father. His passion for entrepreneurship motivated her to pursue her aspiration for business success post-marriage. She is definitely a source of inspiration for women entrepreneurs willing to pursue their business aspirations even after marriage.
Both wife and husband duo, Mrs. Samiksha and Mr. Suprit, left their high-paying jobs in metros and started their online business venture in the small town of Nanded in Maharashtra. During their journey to achieve inevitable success in the field of business, they witnessed the failure of four startups. They did not let the failure serve as a letdown for them. Rather they took it as a lesson and acquired the needed experience to finally make their fifth startup a success.
"We are dedicated to expanding our operations tenfold and building strong business networks to become a household name in India," says Mr. Samiksha Suprit Toshniwal, the Founder of Uniforms Hub, Factory Deals, and Toshniwal Marketing-Nanded. "Each product we deliver aims to instill customer satisfaction. We provide high-quality material and equipment for industrial clients along with comprehensive service, which separates us from our competitors."
Running a successful business enterprise and making it a success isn't an easy thing to do now a days. Seeing how seamlessly the wife and husband duo's startup ventures have blended with the industry clients from Kashmir to Kanyakumari is a milestone within itself. In the years to come, we hope to see the inspirational wife and husband duo expand their portfolio diversely. We wish them the best in all their future endeavors in the years to come.
If you have any objection to this press release content, kindly contact pr.error.rectification@gmail.com to notify us. We will respond and rectify the situation in the next 24 hours.