Asia Olympiad Exam Evolves with the Times, Embracing Online Learning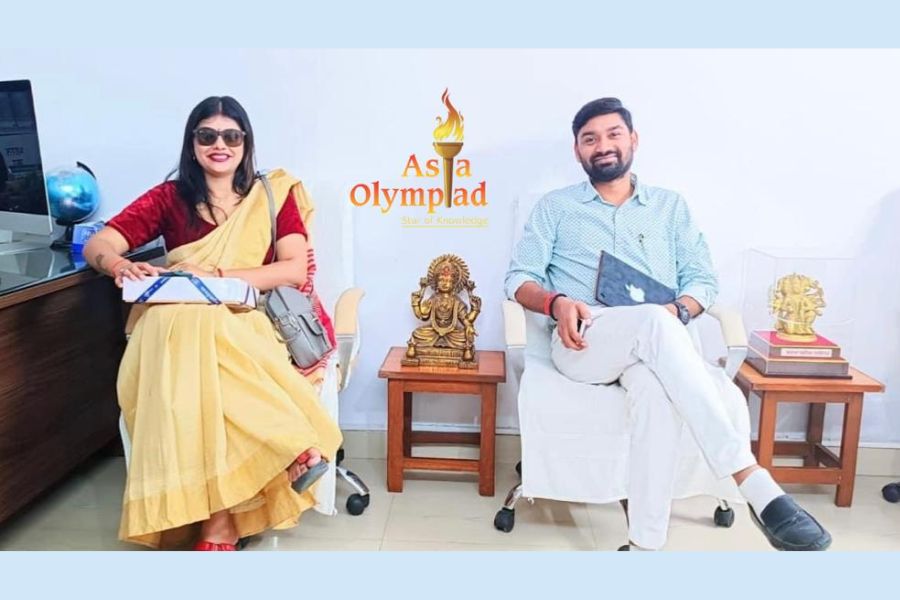 New Delhi (India), August 21: The Asia Olympiad Exam, a prestigious platform for academic excellence, has unveiled a transformational shift in its approach, heralding a new era of learning and engagement. Amid the challenges posed by the global COVID-19 pandemic, the Asia Olympiad Exam, powered by the pioneering educational initiative Prishubh EdTech Pvt Ltd, has embraced digital innovation to ensure seamless and accessible opportunities for students across the continent.
In a remarkable departure from its traditional offline format, the Asia Olympiad Exam has embraced technology by introducing a user-friendly app-based system for conducting the examinations online. This progressive step not only upholds the authenticity of the exams but also prioritizes the safety and convenience of students, enabling them to participate from the comfort of their homes.
The Asia Olympiad Exam has undergone a paradigm shift in its fee structure, making it more inclusive and supportive. While the program previously required a registration fee, the new model makes registration absolutely free, significantly reducing barriers for aspiring participants.
Upon registering for the Asia Olympiad Exam, students are invited to undertake an entry-level assessment. Successfully passing this initial phase qualifies them to continue their journey for a nominal fee of 350 rupees. This transformative fee model ensures that deserving students are not held back by financial constraints, fostering a level playing field for talent from all walks of life.
The Asia Olympiad Exam's journey unfolds in multiple stages, reflecting its commitment to nurturing excellence. Those who emerge as semi-final cadets after passing the entry exam move forward to the semi-finals, which serve as a rigorous testing ground for their knowledge and skills. These semi-finalists aims to identify and foster exceptional talent across the Asian region.
The journey culminates in the highly anticipated final exams, where participants gather at designated centers to demonstrate their academic prowess. A coveted cash prize of 2.5 lacs awaits the victor of this grand showdown, not only acknowledging their achievement but also motivating others to strive for greatness. That being said, total scholarships worth a whopping 3.5 Cr. is available for the students.
A unique aspect of this transformative initiative is the long-term value it offers to students. By paying the nominal fee for the semi-finals, participants gain access to the First Education Care app, which provides them with tuition coaching for an entire year, free of charge. This holistic approach to education reinforces the organization's commitment to nurturing and guiding students on their academic journey.
Prishubh EdTech Pvt Ltd, the visionary force behind the Asia Olympiad Exam's evolution, has its headquarters strategically located in Varanasi and Lucknow. The company's dedication to embracing innovation and equipping students for success has led to this pioneering initiative that promises to shape the future of education in Asia.
If you have any objection to this press release content, kindly contact pr.error.rectification[at]gmail.com to notify us. We will respond and rectify the situation in the next 24 hours.