Chinmaya Vidyalaya School Alumni Becomes a Young Scientist in the UK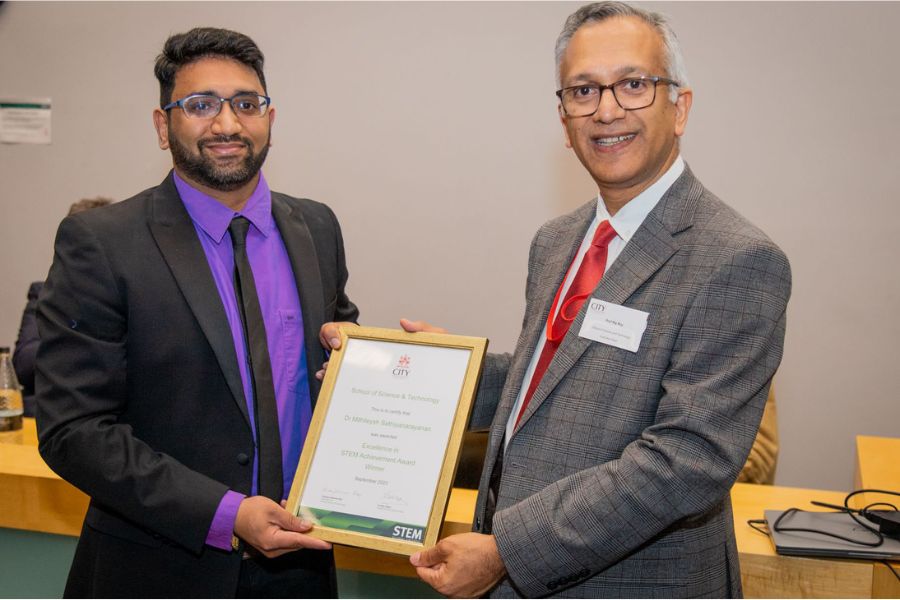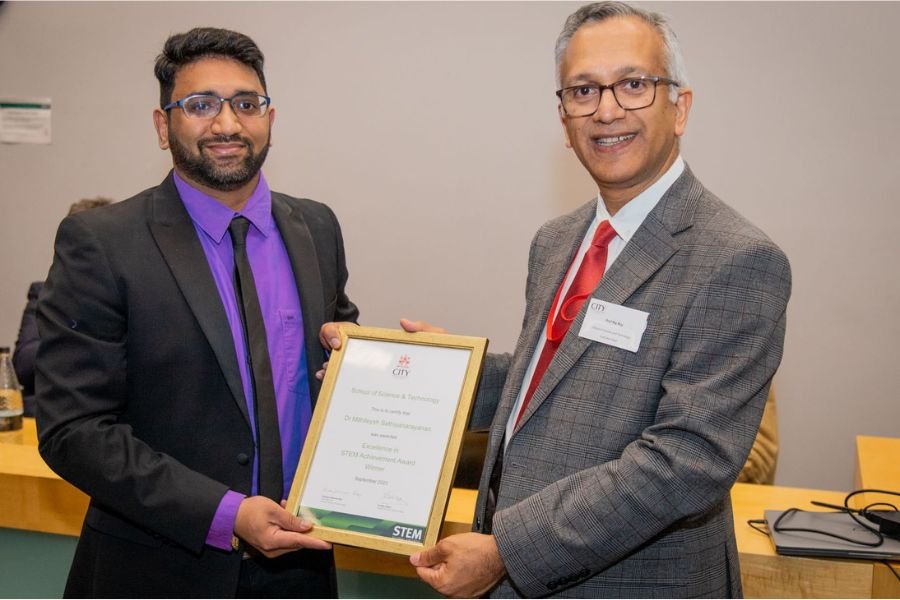 Dr Mithileysh Sathiyanarayanan, CEO of MIT Square, London, received the Best Alumni Award from the prestigious City, University of London.
Bengaluru (Karnataka) [India], September 20: In a remarkable achievement, Chinmaya Vidyalaya School alumni Dr Mithileysh Sathiyanarayanan has risen to prominence as a young scientist in the United Kingdom. After successfully completing PhD at the prestigious City University of London, UK, he has become a shining example of how dedication, hard work, and a strong educational foundation can lead to remarkable success.
Dr Mithileysh left a lasting impression during his time at the Bangalore campus school with a passion for science and an insatiable curiosity about the natural world. After completing his high school education, Dr Mithileysh pursued his dreams of becoming a scientist and has now made a significant impact in the field by focusing on green sustainability.
The young scientist started his own firm, MIT Square, in London to empower students in the area of Research and Innovation. Also, started the Raj Square Charity Foundation in Bangalore at a very young age to empower youth. Dr Mithileysh has emerged as a visionary scientist-CEO with 100-plus publications, more than 50 patents and 50 awards. He was invited to give a keynote talk at the UK Parliament at Westminster on UK-India Education and Innovation.
Dr Mithileysh credits his success to the solid foundation provided by Chinmaya Vidyalaya, where he was inspired by many dedicated teachers and a supportive learning environment. He is not only a source of inspiration for current students at Chinmaya Vidyalaya but also for the entire community. His journey from a local high school graduate to a renowned scientist in the UK is a testament to the limitless potential of individuals with a passion for learning and the determination to pursue their dreams.
As Dr Mithileysh continues to make strides in his scientific career, he serves as a beacon of hope and motivation for aspiring scientists and scholars around the world. His story reinforces the idea that with hard work, dedication, commitment and the right educational foundation, anyone can achieve greatness.
If you have any objection to this press release content, kindly contact pr.error.rectification[at]gmail.com to notify us. We will respond and rectify the situation in the next 24 hours.