Study in the UK without IELTS: Exploring Alternative English Language Proficiency Measures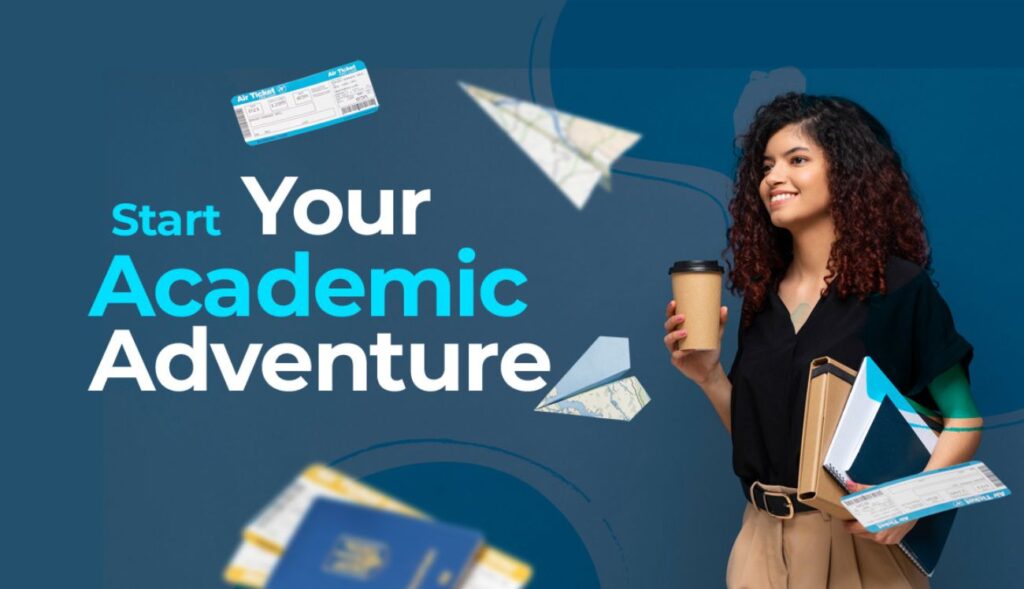 New Delhi (India), August 28: As the allure of international education continues to captivate ambitious students, the United Kingdom has emerged as a prominent destination for academic pursuits. With its esteemed universities and diverse cultural landscape, the UK offers a conducive environment for personal and professional growth. Among the various factors that contribute to successful admission to UK universities, demonstrating proficiency in the English language stands as a pivotal requirement. While the International English Language Testing System (IELTS) remains the most recognized benchmark for English proficiency, UK institutions are progressively acknowledging that language skills can be showcased through alternative means. This article explores these alternatives and sheds light on the changing landscape of language proficiency assessments for students aspiring to study in the UK.
The Dominance of IELTS
For years, the IELTS exam has been the cornerstone of English language proficiency assessment for international students. Its standardized format and wide recognition have made it a go-to choice for universities worldwide. However, the rigid structure of IELTS may not always accurately reflect a student's true language skills, leading UK universities to seek more flexible alternatives.
Alternative Qualifications: Showcasing Language Competence
Previous Academic Performance:
Recognizing that language proficiency can be gleaned from a student's academic history, some UK institutions now consider previous academic achievements as an indicator of language competence. Applicants who have completed a certain level of education in English-speaking countries or have pursued prior degrees in English may be exempted from providing IELTS scores. This approach acknowledges that consistent exposure to English instruction can naturally lead to language proficiency.
Online Interviews:
In a world increasingly connected by technology, online interviews have become a viable alternative to traditional language tests. Many universities conduct video interviews as part of the admission process, enabling them to assess a student's conversational and communicative skills directly. Through real-time interactions, admissions panels can gauge a student's ability to comprehend, articulate, and engage in English discussions, which is often a more holistic representation of language proficiency than a written test.
Medium of Instruction:
For students who have been educated in English-medium institutions, the language of instruction itself becomes a testament to their proficiency. UK universities understand that an education conducted in English equips students with the necessary language skills to thrive in an English-speaking academic environment. As a result, some institutions waive the IELTS requirement for applicants who can demonstrate that their previous education was delivered in English.
Adapting to a Changing Landscape
The shift towards accepting alternative qualifications in lieu of IELTS scores reflects the evolving nature of education and assessment. UK universities have demonstrated a willingness to embrace innovative approaches that accommodate the diverse backgrounds and learning journeys of international students. This shift aligns with the broader trend in education, where adaptability and flexibility are valued attributes.
Benefits and Considerations
The recognition of alternative qualifications offers several benefits to aspiring students:
Accessibility: Students from non-English speaking backgrounds may find it more feasible to present evidence of their language skills through their educational history rather than undergoing a separate language test.
Fairness: Some students may excel in spoken communication but struggle with written tests like IELTS. Alternative measures like online interviews provide a more balanced assessment.
Diversity: Embracing diverse means of language assessment promotes inclusivity by accommodating students from various linguistic and cultural backgrounds.
However, students should exercise caution and consider the following factors:
Specific University Policies: Not all UK universities accept the same alternative qualifications. Students must meticulously research each institution's admission requirements.
Degree Level: While some alternatives may be accepted for undergraduate admissions, postgraduate programs might have stricter language proficiency criteria.
The landscape of studying abroad in the UK is evolving, with universities acknowledging that language proficiency can be showcased through various means beyond the traditional IELTS test. By considering a student's previous academic performance, conducting online interviews, and recognizing the medium of instruction, UK institutions are making the admission process more accessible and accommodating. As students embark on their educational journeys, they should stay informed about the evolving policies of their chosen universities and explore the alternative pathways to demonstrate their English language competence.
If you have any objection to this press release content, kindly contact pr.error.rectification[at]gmail.com to notify us. We will respond and rectify the situation in the next 24 hours