Matchbox Shots' Web Series "Scoop" Makes Waves with Global Success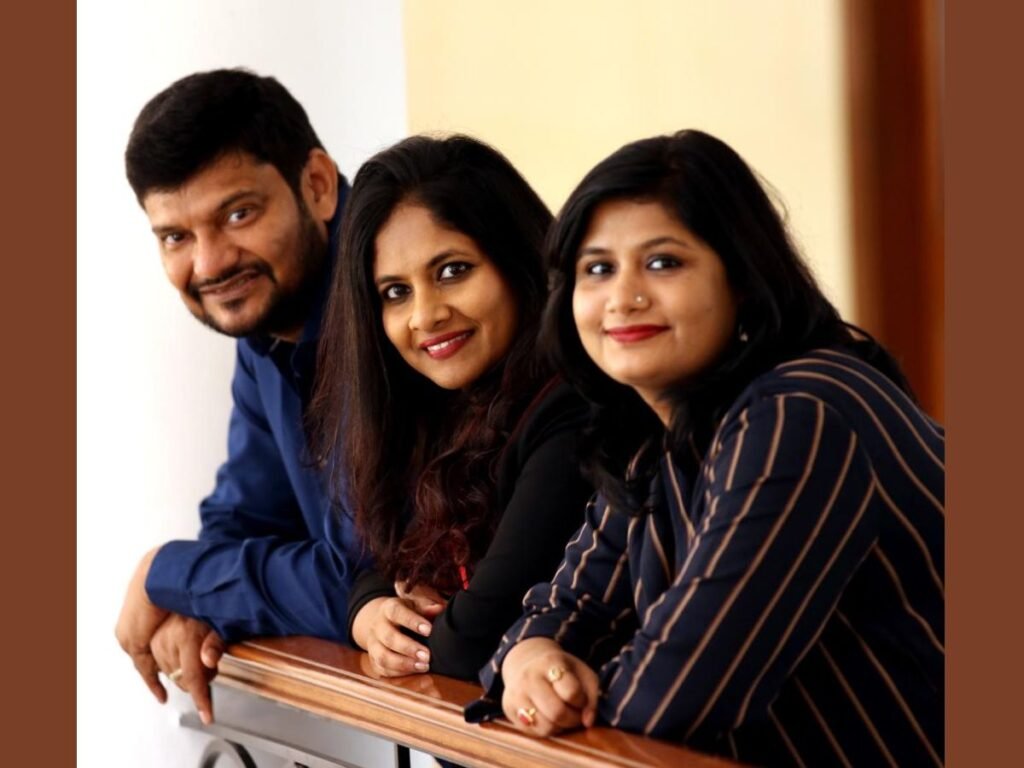 New Delhi (India), June 21: Matchbox Shots, the renowned production house known for its content-driven projects and diverse storytelling, is once again in the spotlight as their latest web series, "Scoop," directed by Hansal Mehta, takes the industry by storm.
With a combined experience of over 60 years, industry veterans Sanjay Routray, Sarita Patil, and Dikssha Sanjay Routray are overwhelmed by the tremendous response to "Scoop." Sanjay Routray expressed his gratitude, stating, "We carefully select our stories and pitch them to OTT platforms only when we are confident in their quality. It is rewarding to see our efforts recognized, with OTT platforms now reaching out to feature our shows."
Matchbox Shots has gained a reputation for its content-driven approach and an array of diverse stories, setting the production house apart from others in the industry. Sarita Patil remarked, "Our production house is known for its content-driven projects and a wide range of diverse stories. We are proud to have a strong, quality-driven story like 'Scoop' under our banner."
In addition to "Scoop," Matchbox Shots has delivered blockbuster shows such as "Monica O My Darling", with many more promising storylines and projects in the pipeline. Based on the book "Behind Bars in Byculla: My Days in Prison" by Jigna Vora, "Scoop" showcases Matchbox Shots' ability to present gripping stories in a hard-hitting yet sensitive manner, avoiding excessive creative liberties.
Director Hansal Mehta and lead actress Karishma Tanna expressed their admiration for Matchbox Shots and the collaborative spirit within the production house. Hansal Mehta stated, "Matchbox Shots empowered my storytelling and played a pivotal role in the success of 'Scoop.'" Karishma Tanna echoed these sentiments, saying, "The journey with Matchbox Shots has been transformative. I evolved as an actor while filming 'Scoop,' and I am truly grateful to Sarita and Sanjay."
Matchbox Shots has a track record of turning projects into gold with their Midas touch. Their show "Three Of Us," directed by Avinash Arun, premiered at IFFI, Goa, in the Indian Panorama section. Additionally, Varun Grover's debut feature film, "All India Rank," received acclaim at prestigious international film festivals.
Looking to the future, Dikssha Jyote Routray promised to captivate audiences once again with an exciting lineup of projects. Without divulging specific details, she shared, "We have some highly promising projects in the works, collaborating with acclaimed directors Anubhav Sinha, Navdeep Singh, and Vasan Bala. Stay tuned for the official announcements."
Matchbox Shots' commitment to exceptional storytelling, dedication to quality, and collaborations with industry luminaries have firmly established them as a leading production house. With the resounding success of "Scoop," Matchbox Shots continues to set new benchmarks in delivering outstanding content.
If you have any objection to this press release content, kindly contact pr.error.rectification@gmail.com to notify us. We will respond and rectify the situation in the next 24 hours.