Embracing Life with Confidence: Revolutionizing Stoma Care with Ostomcare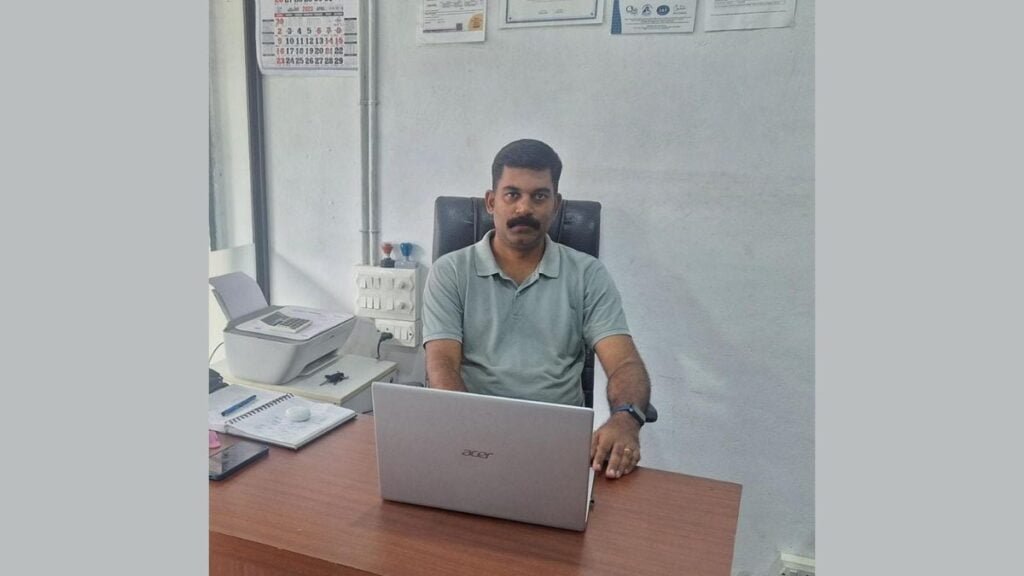 Living with a stoma can present various challenges, both physically and emotionally. Ostomates often encounter difficulties in managing their stoma bags and adjusting to a new way of life
New Delhi (India), May 24: Living with a stoma can present various challenges, both physically and emotionally. Ostomates often encounter difficulties in managing their stoma bags and adjusting to a new way of life. However, a ray of hope has emerged in the form of Ostomcare, an online store dedicated to stoma care. This revolutionary platform is committed to providing comprehensive solutions, high-quality products, and unparalleled support to help ostomates regain their confidence and embrace life to the fullest.
Ostomcare recognizes that knowledge is the key to empowerment. Therefore, ostomy specialists and staff nurses with extensive experience have joined forces to provide ostomates and their families with the information they need. Through informative training sessions, Ostomcare ensures that individuals are well-informed and equipped to tackle the challenges that come with a stoma. The aim is to foster a thriving community where ostomates can openly discuss their concerns and make informed decisions about the best products for their unique needs.
Jojo Xavier, with over 15 years of experience in the clinical sector, has emerged as a guiding light for ostomates through his pioneering venture, Ostomcare. With a specialization in stoma care, Jojo's journey began when he worked as a stoma care specialist in a renowned stoma bag company. Witnessing the challenges faced by individuals who underwent cancer surgeries and were living with a stoma, he recognized the pressing need for comprehensive support.
At Ostomcare, the team firmly believes financial constraints should never hinder access to essential stoma care. The platform is dedicated to providing affordable solutions to all ostomates, irrespective of their economic background. With a carefully curated range of products, including new cost-effective brands, Ostomcare aims to ensure that ostomates can afford the supplies they need to live comfortably without the burden of exorbitant prices.
With a rich experience of over a decade in the industry, Ostomcare remains at the forefront of innovation. The platform has ambitious plans for the future, including the introduction of new bags and products that further reduce costs and promote sustainability through reusable options. By continuously expanding its network of distributors across states and major cities, Ostomcare guarantees fast and secure deliveries to even the most remote areas. A dedicated team of professionals stands ready to address any doubts or issues ostomates may have, ensuring a seamless experience from start to finish.
Jojo Xavier, the founder of Ostomcare, firmly believes in offering a complete range of products and services to ostomates. He states, "We believe in providing total solutions for ostomates and helping them adapt to their normal life. Our range of products ensures that ostomates have access to quality products at the best prices, with easy availability of services and products. We have connected with multiple distributors in all regions of India to ensure that our customers receive their orders safely and on time.
Customer satisfaction lies at the heart of Ostomcare's operations. Every order is meticulously packed, and the platform maintains constant communication until the products reach the customers' doorsteps. Ostomcare.com has partnered with various reliable delivery services, covering more than 29,000 pin codes to ensure that ostomates across the country have easy access to the supplies they need. Furthermore, recognizing that every individual's needs differ, Ostomcare offers the flexibility to purchase in small quantities, allowing customers to tailor their orders to their monthly requirements.
In a world where ostomates face numerous challenges, Ostomcare shines as a beacon of hope. The platform's commitment to breaking barriers, increasing awareness, and providing affordable, high-quality stoma care products sets it apart. By creating a vibrant community that offers support and a platform to share experiences, Ostomcare empowers individuals to embrace life with confidence and overcome the obstacles associated with a stoma. Join this remarkable journey of revolutionizing stoma care and making a meaningful difference in the lives of countless ostomates. Together, let us turn adversity into strength and inspire a new era of stoma care with Ostomcare leading the way.
Ostomcare Website:
https://ostomcare.com/
Ostomcare Instagram:
https://www.instagram.com/ostomcare/
If you have any objection to this press release content, kindly contact pr.error.rectification[at]gmail.com to notify us. We will respond and rectify the situation in the next 24 hours.