Revitalize Your Health: ImmunT Drops by Dr. Aditi Promises a New Era of Wellness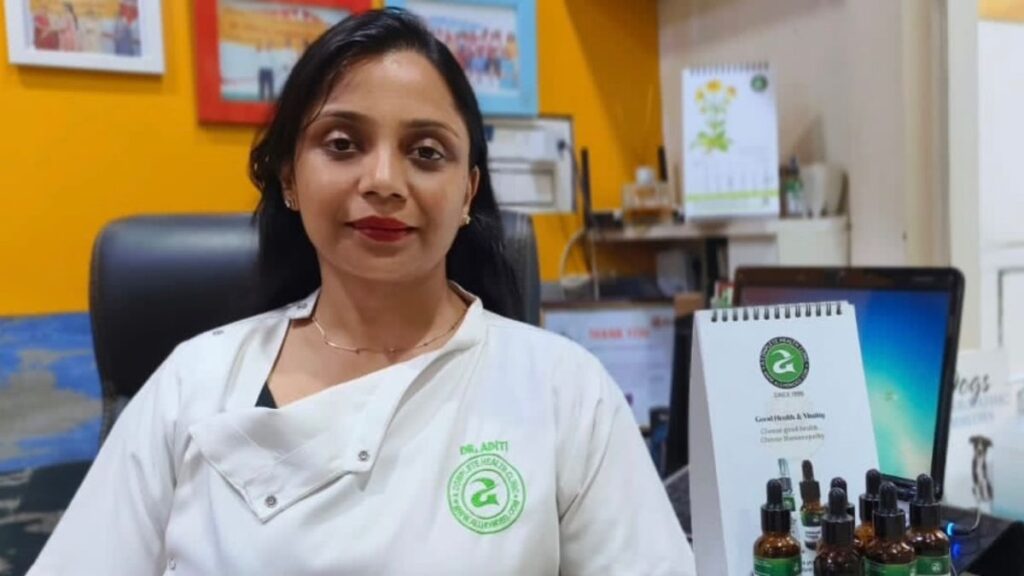 Dr. Aditi, Gold Medalist in Homeopathy and Renowned Homeopathic Doctor
New Delhi (India), July 28: Dr. Aditi's Homoeo Health Multi-Speciality Clinic, renowned for its commitment to holistic wellness, has unveiled a groundbreaking product that promises to transform the way we approach immunity. The much-anticipated launch of ImmunT Drops, a potent homeopathic immunity booster, has sparked excitement among health-conscious individuals nationwide.
A Legacy of Excellence: Meet Dr. Aditi
With an illustrious career spanning 23 years, Dr. Aditi stands as a shining example of excellence in the field of homeopathy. Her passion for healing, coupled with a compassionate approach towards her patients, has earned her the reputation of being one of the finest homeopathic doctors in the country. As a Gold Medalist in Homeopathy, her expertise is sought after by individuals from all walks of life.
ImmunT Drops: Empowering Your Immune System
The launch of ImmunT Drops marks a significant milestone in the pursuit of overall well-being. This innovative homeopathic immunity booster is crafted with utmost precision, incorporating a unique blend of natural ingredients, each meticulously selected for its immune-enhancing properties. The result is a powerful formula that empowers your immune system to fend off infections and keep you healthy and resilient.
The Science Behind ImmunT Drops
Homeopathy, with its roots dating back centuries, is grounded in the belief that the body has an innate ability to heal itself. ImmunT Drops embodies this age-old wisdom, tapping into the body's natural healing potential to bolster immunity. With no harsh chemicals or artificial additives, ImmunT Drops present a safe and gentle approach to enhancing the body's defences.
Embrace a Life of Vitality: Combating Fatigue with ImmunT Drops
Beyond its immunity-boosting prowess, ImmunT Drops offers an added advantage — combating daily fatigue and exhaustion. Driven by adaptogenic herbs, this formula helps the body adapt to stress and maintain optimal energy levels. Imagine waking up every morning feeling revitalized, ready to take on the day's challenges with vigor and enthusiasm.
Allhomoeo.com: Your Gateway to Wellness
With the official product page of ImmunT Drops now live on allhomoeo.com, individuals across the nation can conveniently access this transformative immunity booster. Dr. Aditi's Homoeo Health Multi-Speciality Clinic, in collaboration with Allhomoeo, has brought this revolutionary product right to your doorstep, making the path to good health easily accessible.
ImmunT Drops: More Than Just a Product
ImmunT Drops embodies more than just a product on the market; it represents a paradigm shift in how we perceive immunity and well-being. Dr. Aditi's unwavering commitment to her patients' health, combined with the efficacy of ImmunT Drops, is a testament to her dedication to making a positive impact on people's lives.
The Journey to a Healthier You Begins Today
Embrace the transformative power of ImmunT Drops and embark on a journey towards a healthier, more vibrant you. Discover the magic of homeopathy for immunity, backed by the expertise of Dr. Aditi, and take charge of your well-being like never before.
The nationwide launch of ImmunT Drops is a turning point in the realm of immunity boosters. With Dr. Aditi's extensive knowledge and experience, this revolutionary product is set to change the way we approach wellness. Don't miss out on the opportunity to strengthen your body's defences and elevate your energy levels.
For more information and to purchase ImmunT Drops online, visit the official product page here. Let's join hands in embracing a life of vitality and resilience!
If you have any objection to this press release content, kindly contact pr.error.rectification[at]gmail.com to notify us. We will respond and rectify the situation in the next 24 hours.