BYJU'S Celebrates Friendship Day with Art & Craft Activity Promoting Creativity and Camaraderie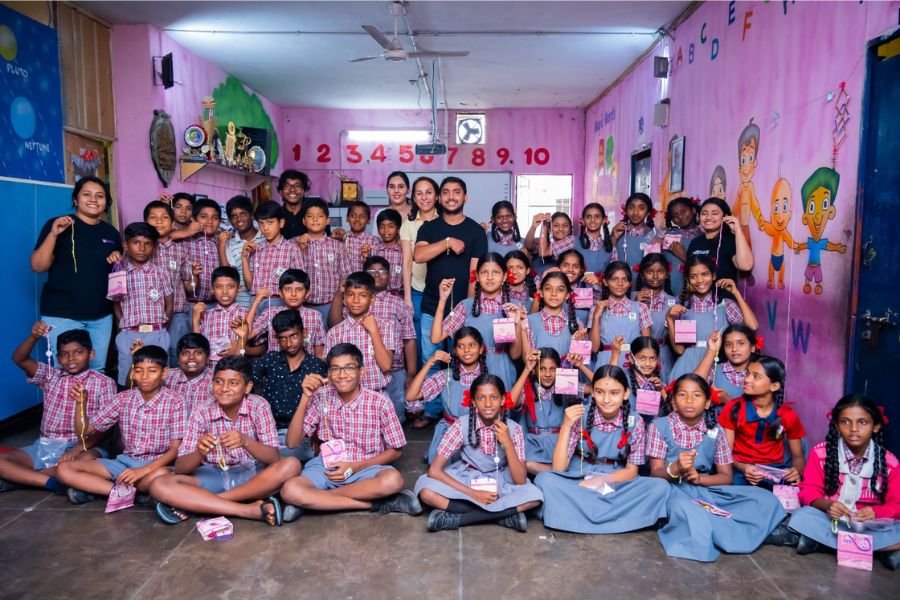 ● The delightful event brings children together to celebrate the International Day of Friendship.
● BYJU'S volunteers inspire young minds through storytelling, puppetry and art.
Bengaluru (Karnataka) [India], July 6: BYJU'S, the leading Ed-Tech brand, organised a delightful arts & Crafts activity on the occasion of the International Day of Friendship. The event was held at Ekalavya School to foster a sense of camaraderie and creativity among participants while emphasising the importance of friendship in our lives.
The highlight of the event was a captivating puppet show by Aarti, a renowned artist skilled in combining storytelling with engaging performances. The storyline revolved around the theme of friendship, leaving a lasting impact on both children and volunteers in attendance. The puppet show and story narration created an immersive experience that truly resonated with the audience.
Conducting events like art and craft activities and puppet shows are vital for children as they promote creativity, imagination, and self-expression. These interactive experiences help develop fine motor skills, enhance cognitive abilities, and foster emotional well-being. These activities provide a platform for children to explore and communicate their thoughts, feelings, and ideas in a fun and engaging manner.
Following the puppet show, the children enthusiastically participated in an art and craft session, where they had the opportunity to create beautiful friendship bands and cards. This hands-on activity allowed them to express their creativity while also reinforcing the values of friendship, kindness, and appreciation.
BYJU'S Education for All initiative aims to provide quality education to students from all walks of life. With its engaging online learning programs, BYJU'S has been transforming the way students learn and understand various subjects. Through events like the Art & Craft activity, BYJU'S extends its commitment to creating a positive impact on the lives of children.
The event aimed to cultivate a sense of togetherness and promote the importance of building strong, meaningful relationships. Through the combination of storytelling, puppetry, and art, the activity successfully conveyed these messages interactively and enjoyably.
Overall, the complete activity served as a meaningful platform to celebrate friendship, nurture creativity, and instil values of empathy and companionship in the hearts of all participants. BYJU'S volunteer hopes that the bonds formed and lessons learned during this event will continue to inspire acts of friendship and kindness in the future.
Sharing their thoughts on the event, Komal Telagavi, Visual Designer & Book Illustrator
"We are delighted to have organised this Art & Craft activity on the occasion of Friendship Day. It was truly heartwarming to see the children actively engage in the puppet show and art session, and witnessing their joy and enthusiasm was incredibly rewarding. We believe in the power of friendship and creativity, and this event provided the perfect platform to nurture these values."
Sharing their thoughts on the event, Pujari, Senior Student Success Specialist "We are proud to be a part of this event that celebrates friendship and encourages creativity among children. The smiles on their faces and their active participation throughout the activity were truly inspiring. Events like these remind us of the positive influence we can have on young minds and the importance of fostering friendships in their lives."
If you have any objection to this press release content, kindly contact pr.error.rectification[at]gmail.com to notify us. We will respond and rectify the situation in the next 24 hours.