Sneha Rathod, AKA Mrs. Enthusiastic, Embarks on a Journey of Inspiration and Empowerment through Mrs. India Inc 2023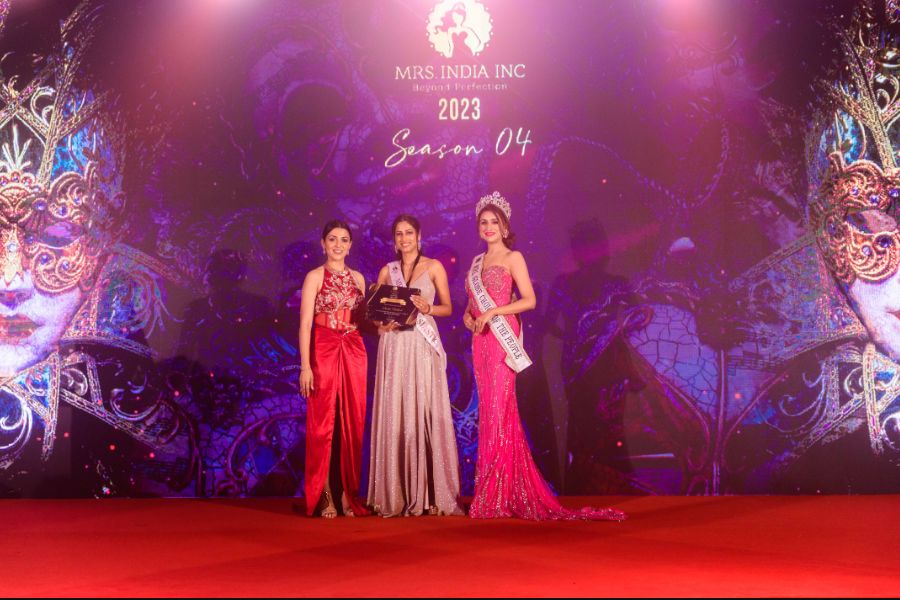 Mumbai (Maharashtra) [India], August 1: Sneha Rathod, a versatile and passionate individual rooted in strong family values, has embraced a new chapter in her life. With an unwavering spirit of enthusiasm and a determination to make a positive impact, Sneha she aims to inspire and empower people from all walks of life.
Born in Akola on 12th December 1987, Sneha spent her formative years in Thane, Maharashtra, surrounded by the love and support of her family. From an early age, she exhibited curiosity, creativity, and an entrepreneurial mindset. Embracing various interests such as science, sports, dance, acting, fashion, and crafting, she nurtured her skills and developed into a true team player.
Despite facing some challenges in her teenage years due to limited resources and socio-cultural barriers, Sneha remained connected to her passions and hobbies. Her parents encouraged her to pursue education, and she completed her Masters in Organic Chemistry, becoming a Research and Analytical Chemist. Later, she found a loving and supportive partner in her husband, who encouraged her to explore beyond her comfort zone.
However, it was after becoming a mother that Sneha realized the extent of her capabilities. Parenting a child with ADHD and Autism, along with managing family responsibilities, proved to be a roller coaster ride. Nonetheless, her son became her driving force and strength, motivating her to pursue her passions.
Possessing a naturally strong emotional quotient, Sneha's patience, adaptability, and optimism guided her through life's challenges. Embracing every experience as a learning opportunity, she found success in her pursuits without ever truly experiencing failure.
A few years ago, Sneha delved into her passion for acting and received appreciation from renowned celebrities in the industry. Despite facing personal challenges, she continued creating digital content and fulfilled her dream of teaching dance to children. Starting with a few kids, she now teaches 80-100 kids and women in her dance studio, even expanding to different cities and schools.
To further enrich her knowledge and soul, Sneha enjoys traveling, reading books on mindset and personality development, playing sports, and connecting with nature and spirituality.
Sneha Rathod is looking affirmatively on her journey of self-discovery and empowerment to the Mrs. India Inc 2023.  Platform has given her. Her vision is to add value to her life and make a positive difference in the lives of others with love and affection in her heart. Inspired by the words of Shivaji Maharaj, she believes in working towards creating a better world for future generations and living a life of significance.
If you have any objection to this press release content, kindly contact pr.error.rectification[at]gmail.com to notify us. We will respond and rectify the situation in the next 24 hours.