NIIMS Organised Awareness Campaign on World No Tobacco Day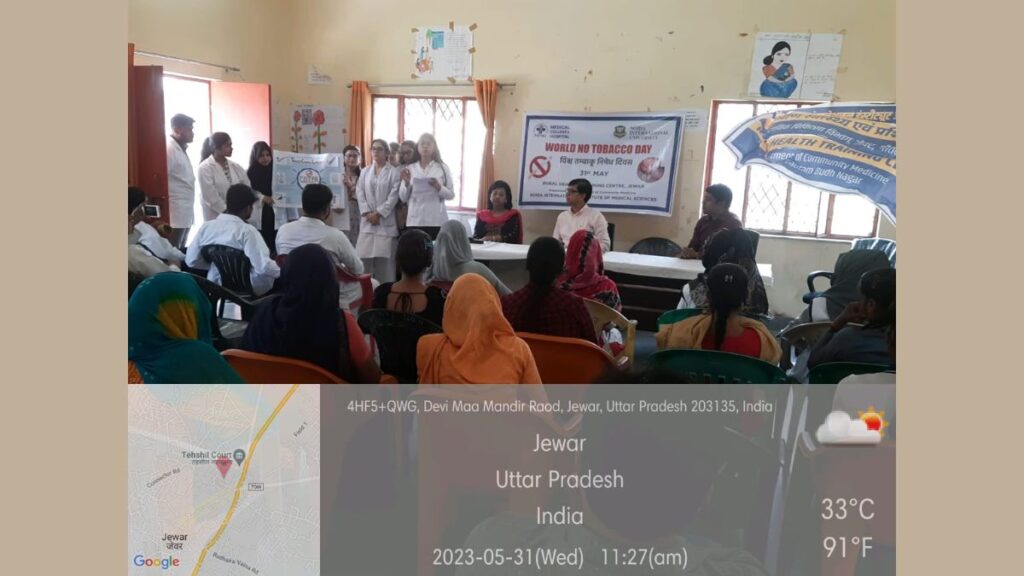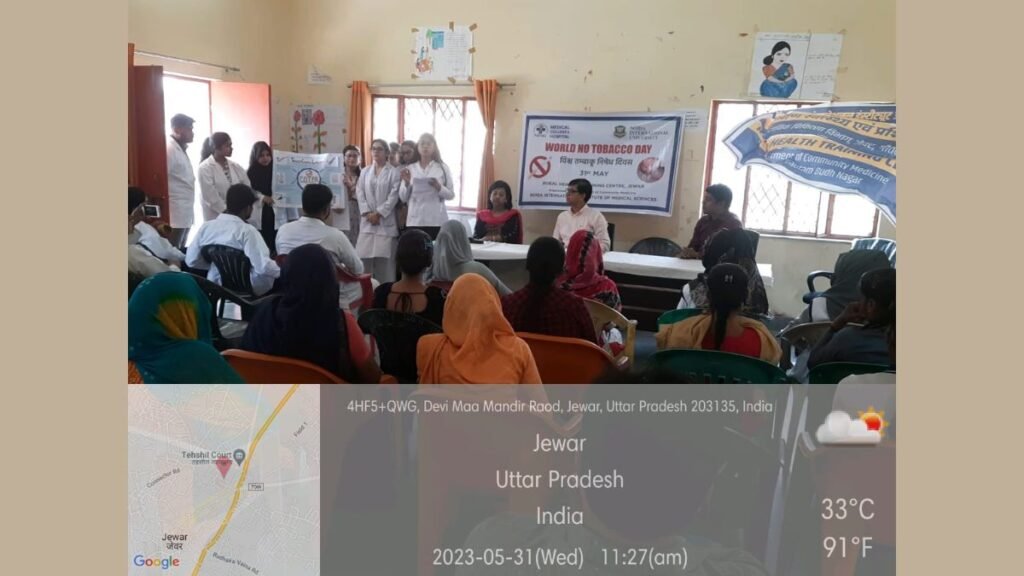 Greater Noida (Uttar Pradesh) [India], June 7: Every year, on 31st May, World No Tobacco Day is observed worldwide to create awareness about tobacco consumption and its negative impact on health. This year, NIIMS celebrated this day at the Rural Health and Training Center, Javar PHC, where MBBS students from NIIMS presented posters highlighting the various forms of tobacco use, associated health risks, and laws enacted to control tobacco usage and raised awareness of tobacco consumption and its adverse health effects.
Dr. Ranjana Singh, Head of the Community Medicine Department at Noida International Institute of Medical Sciences, participated in the event. She emphasized the significance of World No Tobacco Day, shedding light on tobacco-related diseases, mortality rates, and measures to control the tobacco epidemic.
Dr. Abhishek Gop, Assistant Professor at NIIMS, and Dr. Sharfe Jaya, MOAIC, Javar PHC, also attended the event, contributing their expertise on the subject.
Tobacco consumption is a global public health issue that poses severe risks to individuals and communities. The World Health Organization (WHO) estimates that tobacco use kills more than 8 million people each year, with 7 million deaths attributed to direct tobacco use and over 1 million deaths resulting from non-smokers being exposed to secondhand smoke.
Through initiatives like World No Tobacco Day, organizations and healthcare professionals aim to raise awareness about the detrimental effects of tobacco use and encourage individuals to quit smoking or avoid tobacco altogether. The event at Javar PHC provided a platform for students and experts to engage with the community, educate them about the hazards of tobacco, and promote a healthier lifestyle.
Efforts to control tobacco use involve implementing strict regulations, promoting tobacco cessation programs, and advocating for policies that discourage tobacco consumption. By disseminating information through activities such as poster presentations, the event aimed to empower individuals with knowledge and encourage them to make informed decisions regarding their health.
World No Tobacco Day serves as a reminder that collective action is necessary to combat the global tobacco epidemic. It is an opportunity for individuals, communities, and governments to join hands in the fight against tobacco-related diseases and strive toward a healthier future.
If you have any objection to this press release content, kindly contact pr.error.rectification[at]gmail.com to notify us. We will respond and rectify the situation in the next 24 hours.