The Grand Celebration of the Aashay & Vaishnavi's Wedding: A Union of Hearts and Families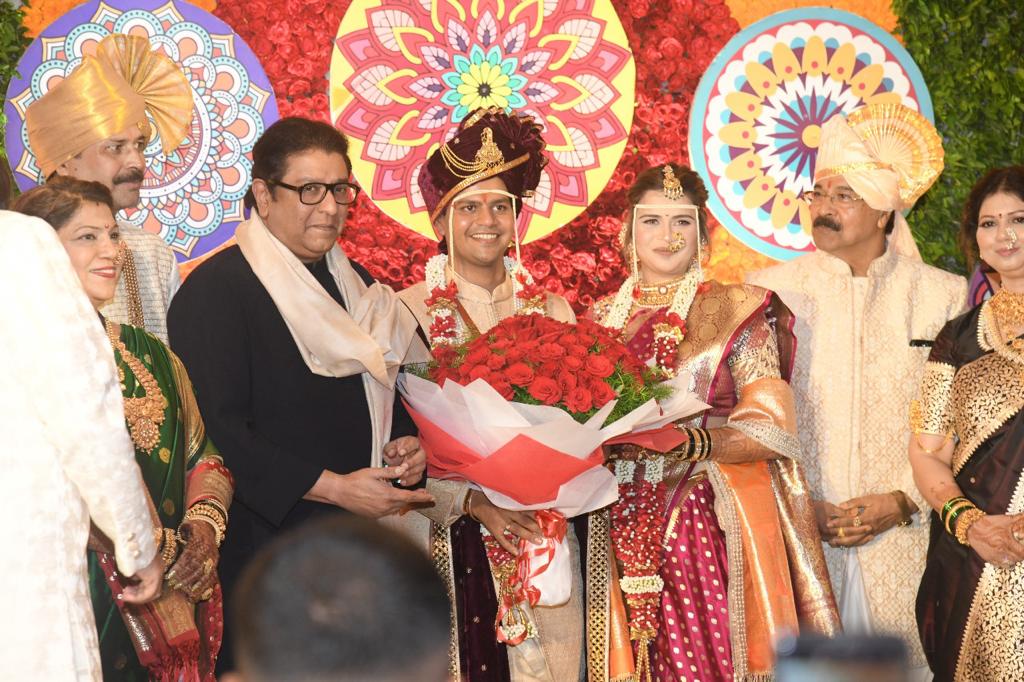 New Delhi (India), August 26: A splendid union took place today as entrepreneur and scion of the renowned Wagholikar family, Mr. Aashay Wagholikar, joined hands in matrimony with the elegant and accomplished Vaishnavi Bagul, the daughter of Pune's esteemed former Deputy Mayor, Ulhas Bagul. 
The wedding ceremony, adorned with opulence and elegance, was held in Pune and was graced by the presence of several distinguished personalities.
Prominent figures who graced the occasion included the legendary Smt. Usha Didi Mangeshkar, the Honorable Raj Thackrey, the respected Shri Nana Patole, Shri Prashant Dandawate, the talented Shri Rhythm Wagholikar, the accomplished Shri Sagar Dandawate, the radiant Rachana Shah, Pune's Mayor Murlidhar Mahol, Ex-MLA Vilas Lonari, and the esteemed Sangeeta Shetye, among other luminaries.
Expressing her heartfelt sentiments, Smt. Usha Mangeshkar shared, "The Wagholikar family holds a special place in our hearts. I extend my warmest wishes to Aashay for a future filled with success and happiness."
Adding to the celebratory spirit, Honorable Raj Thackrey, leader of the Maharashtra Navnirman Sena (MNS), conveyed his blessings, saying, "I extend my heartiest congratulations to Aashay and Vaishnavi on the beginning of their beautiful journey together."
The night was not only a celebration of love but also a showcase of talent as the renowned choreographer Swapnil Desai curated a captivating dance performance that enthralled the guests.
Rhythm Wagholikar, acclaimed Indian author and proud brother of Aashay, expressed his gratitude, remarking, "This wedding marks the harmonious merging of two families. I am deeply appreciative of Honorable Raj Sir Thackrey for gracing the occasion and blessing my brother and sister-in-law. I also extend my heartfelt thanks to the Mangeshkar family, particularly Usha Aunty, for their presence and blessings. This day will forever be cherished."
The Aashay Vaishnavi wedding stands as a testament to the power of love and unity, bringing together not just two individuals but two families with a shared vision for the future.
About Aashay Wagholikar:
Aashay Wagholikar is an accomplished entrepreneur and a prominent member of the illustrious Wagholikar family. With a passion for excellence, Aashay's journey promises to be one of innovation and success.
About Vaishnavi Bagul:
Vaishnavi Bagul, daughter of former Deputy Mayor Ulhas Bagul, brings her grace and intellect to her new role as Mrs. Aashay Wagholikar. Her presence promises to further enrich the Wagholikar family's legacy.
If you have any objection to this press release content, kindly contact pr.error.rectification@gmail.com to notify us. We will respond and rectify the situation in the next 24 hours.