Historic Women's Kabaddi League by APS Sports Set to Debut in Dubai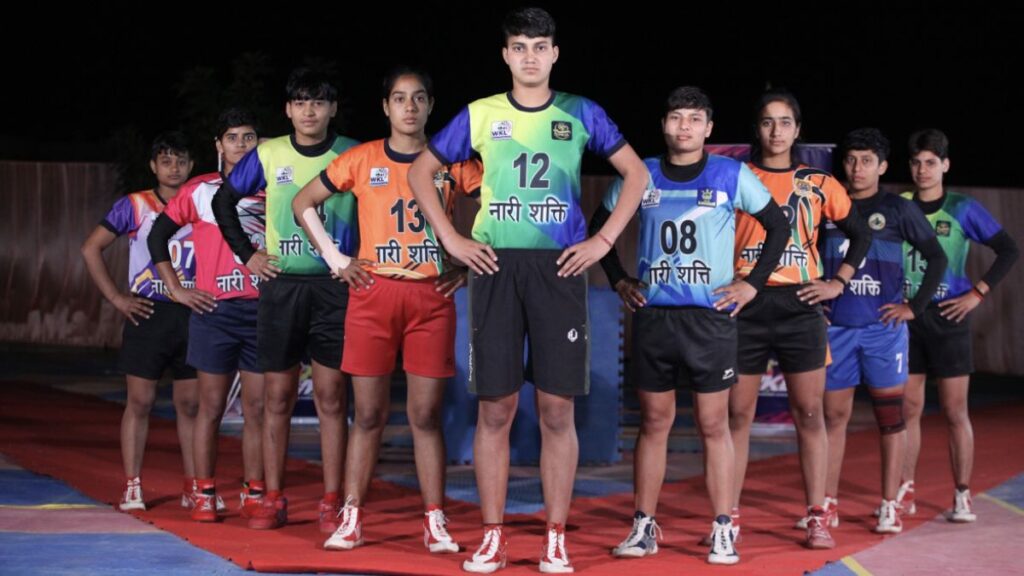 Kabaddi is the 3rd most viewed sport in India Now For Women!
Jaipur (Rajasthan) [India], May 26: APS Sports Event Management is proud to introduce the highly anticipated Women's Kabaddi League (WKL), a groundbreaking initiative that aims to revolutionize the sport of kabaddi and inspire players and fans worldwide. With its remarkable innovations in and exceptional talent, the league is set to commence on June 16th in Dubai, generating excitement within the global sports community. The tournament, featuring 120 women kabaddi players, will be broadcast live on DD Sports and Euro Sports, reaching a wide viewership.
Led by women kabaddi players, coaches, and enthusiasts, the Women's Kabaddi League represents a major milestone for women's sports, highlighting the exceptional talent and skill of female kabaddi athletes across the country. Originating in Punjab and Tamil Nadu in India, kabaddi has expanded worldwide, gaining popularity in countries such as Iraq, Pakistan, Iran, and many more.
The management team of WKL comprises prominent individuals from the sports fraternity, including Pradeep Kumar Nehra, who serves as the Director & CEO. Nehra expressed his enthusiasm for hosting the league in Dubai, a vibrant city that provides an opportunity to elevate women's kabaddi to an international level. With an eager fan base, Nehra anticipates a large and diverse audience at the stadium for the league's matches. He emphasized that promoting women's empowerment through the Women's Premier League is one of the league's primary objectives, aiming to foster women's sports and kabaddi players, empowering them to showcase their skills on a grand stage.
Garima Choudhary, serving as the MD of WKL, alongside Surendra Kumar Dhaka and Jaiprakash Singh as Directors, contributes to the league's strategic management. The team officials, including Mr R.D. Koushik and Mr Mahavir Singh as Technical Officials, Mr Hoshiar Singh as the Chief Coach, Mr Mohan Singh Bhamu as the Chief Referee, Mr Bhupendra Singh, Mr Jai Veer Singh, Mr Jagadish Prasad Garhwal, Amit Jakhar, Ravita Fauzdar as Coaches, Seema Taxak as a Professor of Physical Education & Coach, and Dr Neeti Mathur and Dr Sonali Kushwaha as Physios, are all dedicated and driven individuals in their respective roles.
The Women's Kabaddi League has garnered support from renowned names in the world of kabaddi, including Pradeep Narwal, Sandeep Narwal, Maninder Singh, and Surendra Nada, all of whom are international kabaddi players and gold medalists. Their endorsement adds prestige and credibility to the Women's Kabaddi League, further elevating its stature.
WKL Set to Transform the Global Landscape of Women's Sports
One of the remarkable aspects of the Women's Kabaddi League is its exclusive focus on players from rural areas of India. By providing a platform for talented individuals who may have been overlooked or lacked opportunities in the past, the league aims to empower and showcase the immense potential present in these regions. This initiative demonstrates the commitment to nurturing and promoting sporting talent from all corners of India, bringing these players to the forefront of the global kabaddi stage. The league presents an extraordinary opportunity for these rural athletes to shine and inspire countless others who share their dreams of sporting success.
The recent auction witnessed intense bidding wars for the top players, with the highest-paid player securing an impressive deal worth 33 lacks. This significant investment reflects the growing recognition of women's kabaddi as a powerful and engaging sporting spectacle.
12 days, 8 teams, and 31 matches
Featuring eight formidable teams, the Women's Kabaddi League boast an impressive roster of participants. The competing teams include the Rajasthan Raiders, Delhi Dynamites, Gujarat Angels, Great Marathas, Haryana Hustlers, Punjab Panthers, Uma Kolkata, and Bengaluru Hawks. Each team represents a unique blend of talent, strategy, and determination, embodying the spirit of the sport and the empowerment of women in sports.
Key players such as Harwinder Kaur (Senior National Kabaddi Player, Gold Medalist) and Moti Chandan (National Kabaddi Player – Asian Games) will showcase their skills and contribute to the league's success.
Scheduled to run from June 16th to June 27th, the Women's Kabaddi League promises to captivate audiences with its fast-paced action, intense rivalries, and thrilling displays of skill. The league's format will feature a round-robin competition followed by playoffs, ensuring a riveting battle for the championship title.
The prestigious Shabab Al Ahli Sports Club in Dubai has been selected as the host venue for the Women's Kabaddi League. Known for its world-class sporting facilities, the venue's state-of-the-art infrastructure and spacious seating capacity provide the perfect backdrop for an electrifying kabaddi experience. With the popularity of kabaddi soaring in recent years, this groundbreaking league is set to captivate audiences with its fast-paced action and competitive spirit. The live coverage will enable fans to witness the incredible skills and strategies employed by these talented athletes, further fueling the growth and popularity of women's kabaddi.
The Women's Kabaddi League is set to redefine the landscape of women's sports, amplifying the visibility and recognition of kabaddi as a premier sporting spectacle. The league's debut promises to be a milestone moment, highlighting the spirit of athleticism, teamwork, and sportsmanship.
If you have any objection to this press release content, kindly contact pr.error.rectification[at]gmail.com to notify us. We will respond and rectify the situation in the next 24 hours.